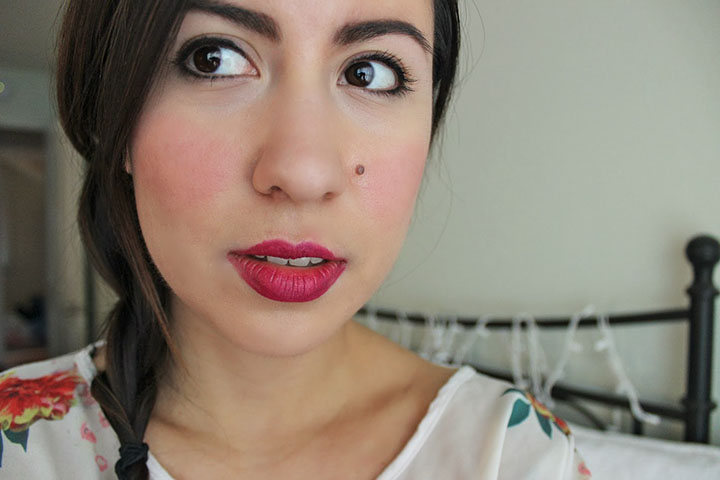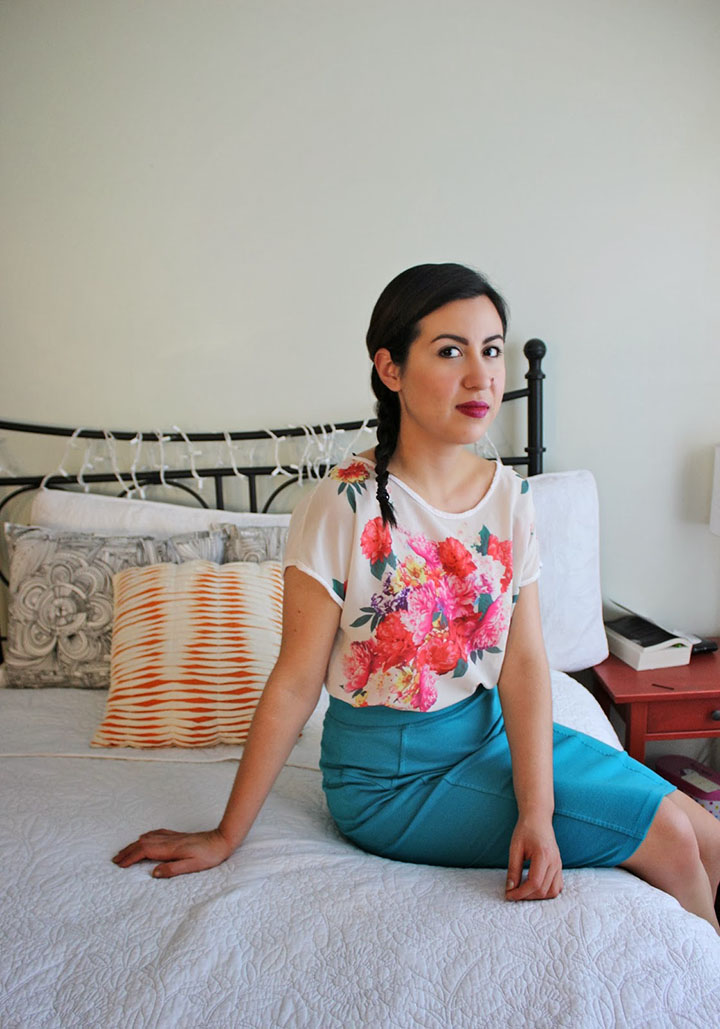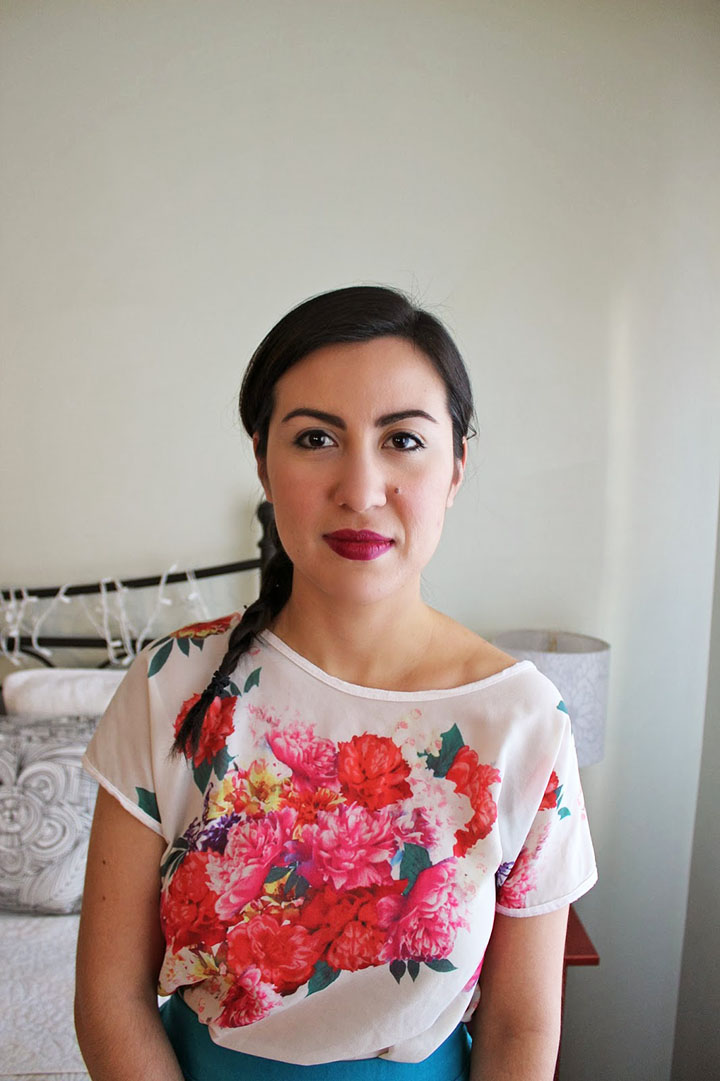 Photos by: Ale Veyna
Outfit Details:
Forever 21 T-Shirt (old but here is a similar option)
 Ruche Skirt(old but you can find a similar skirt here)
 MAC Lipstick in Rebel
I am starting this blog because I want a creative outlet where I can share my ideas. I hope that this blog can allow me to work on my writing and explore many of my interests. At the moment I intend for this blog to mainly be focused on my personal style. However, I also plan to write about my travels and creative projects. It's a new year and my resolution is to try new things outside of my comfort zone, so who knows what types of things I'll end up writing about on this blog.
Since the main purpose of this blog is to chronicle my personal style, I guess that I should talk a bit about my outfit. I wore this outfit to work today. I like that it's so bright and colorful because it instantly boosts up my mood. I'm aware that it may seem a bit strange and silly to wear colors usually reserved for Spring and Summer in the middle of January. It is equally as hilarious to think that just two weeks ago I decided to go on a shopping spree for sweaters because I was "freezing" in the 64 degree weather. As much as I am enjoying California's endless Summer, I am looking forward to cooler days so that I can at least get some mileage out of my new winter wardrobe.
I'll have to wait until my next post to report on any adventures. It's been a busy week in terms of work and I haven't been able to focus much time on myself. That is why I'm ready for the upcoming holiday weekend. I'm not only excited for the three-day weekend, but also on reaching my first major milestone of the new year. Sunday marks my 25th birthday and I am beyond ecstatic. I am ready to start a new chapter in my life and am looking forward to another year of learning.