Outfit Details:
Kate Spade "Spike the Punch" Necklace
Everlane Muscle Tank (Available in Black)
Gingham Skirt (Made by me, similar)
Leather Saddle Bag
MAC x Selena Lipstick in "Como La Flor"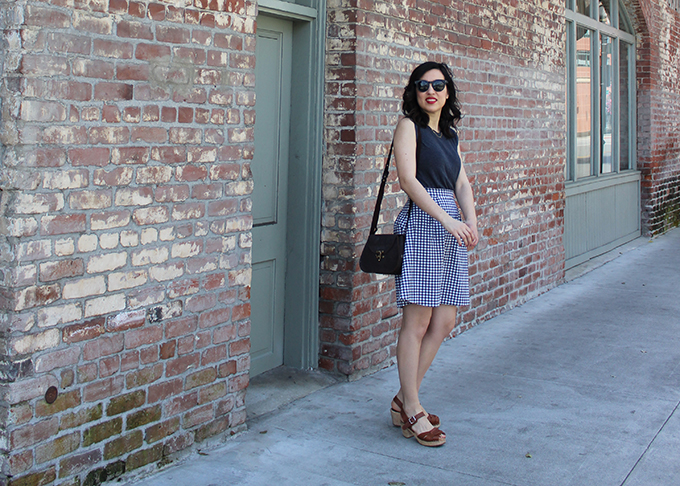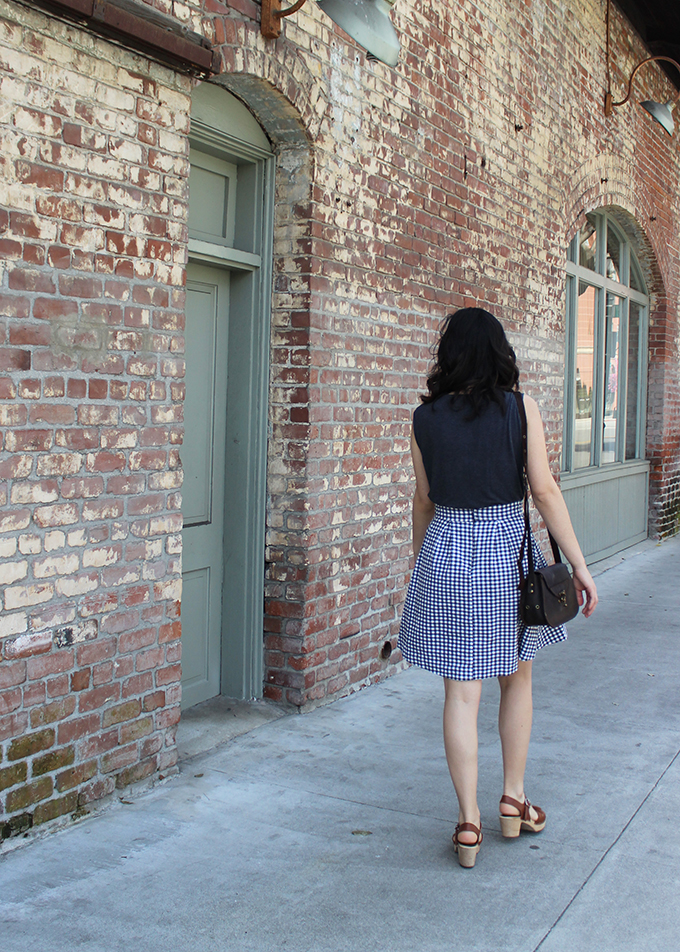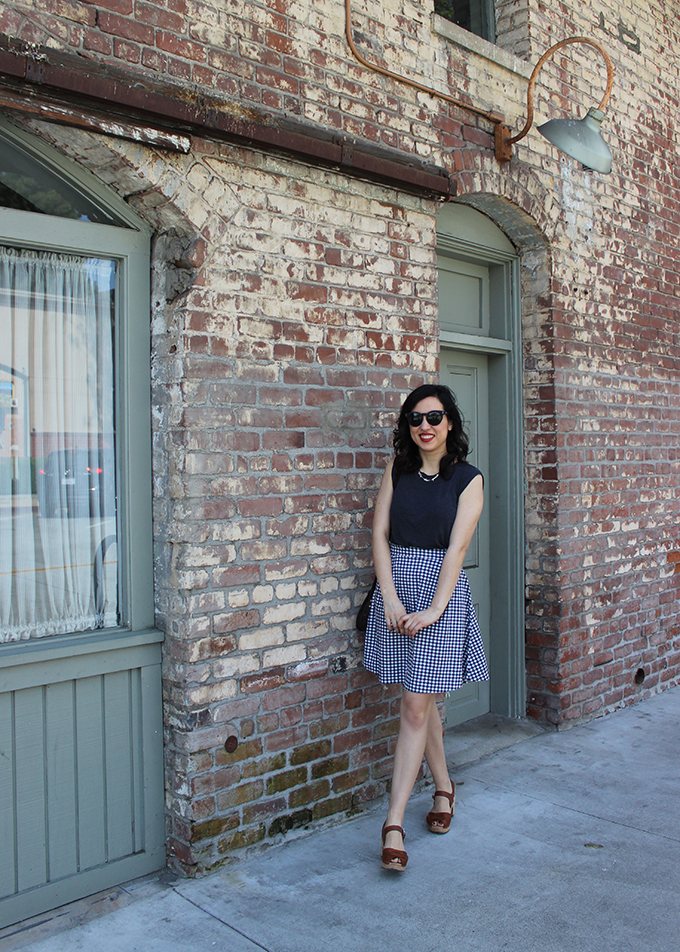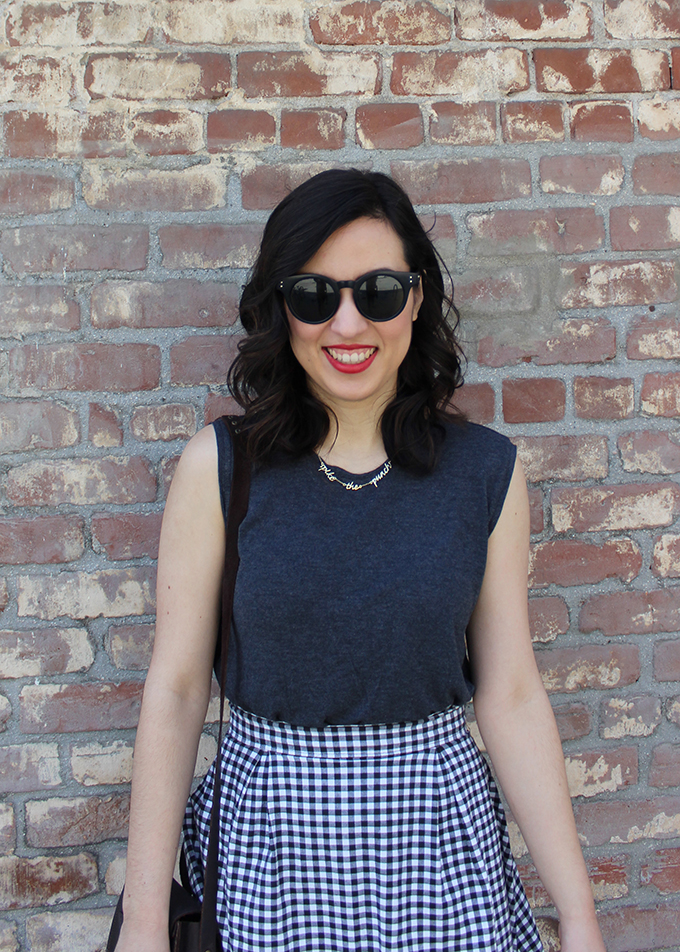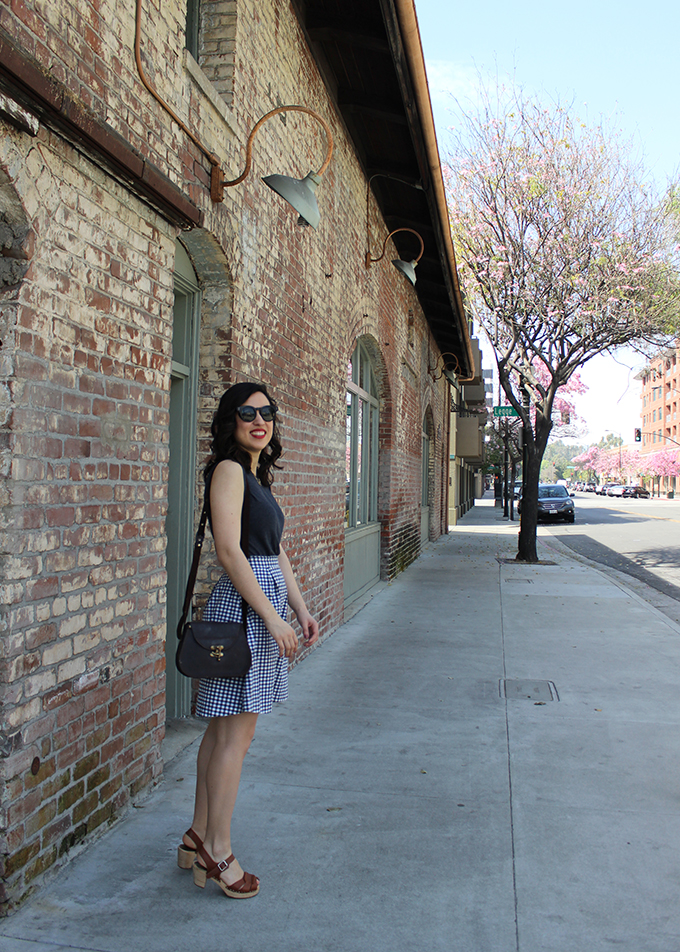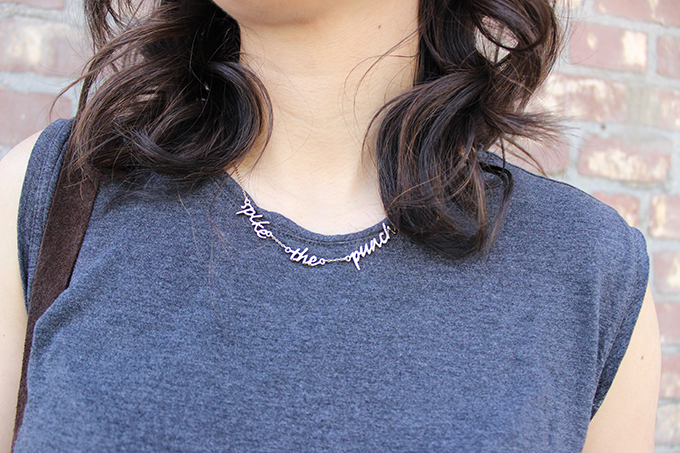 After months being wrapped up in layers, it's nice to finally break out my warm weather attire. Although temperatures are still pretty cool in Portland, I am currently in Los Angeles visiting family and enjoying a few days of sunshine.
For my first spring outfit post of the year, I am donning this gingham skirt and muscle tee combo. I made this gingham skirt a few years ago, and it has since become a favorite piece on this blog. You can expect it to appear often on my blog again this year, especially now that the weather is getting warmer. Gingham is just one of those prints that is classic and never gets old to me.
I wore this gingham skirt with a loose muscle tee because I like the silhouette it creates. Since I'm a bit on the bustier side, I try not to place too much emphasis on that area to better show off the rest of my figure. I think the loose fit and high neck on the top helps accentuate my waist and shows off the rest of my outfit.
Of course, I had to finish off this outfit with favorite Lotta from Stockholm peep toe clogs. These shoes are one of my favorite spring and summer staples because they look great with almost anything, and are extremely comfortable. The platform heel makes it so that you can walk around in them all day long. I think I am also going to get this version in red to change things up. What do you all think?
---
I hope you are all ready for Spring! As I mentioned before, I'm in LA for the week and get to escape the Portland rain for a bit. The rain and a busy schedule have been keeping me away from this space. In addition, these past few weeks I have also been dealing with final exams and moving to a new place. Thankfully, I finally get a week or two to recharge and get back on track.