111 S Ave 59
Los Angeles, CA 90042
Open Daily, 8AM-3PM
————————
I'm not the type of person to fall victim to crazes, especially when it comes to trends in food. After all, it took me years to finally bite into a macaron and discover how truly delicious they are. However, I knew that I had to make my way over to Mr. Holmes Bakehouse, the creators of the cruffin, when I started seeing photos of their awesome new Los Angeles location pop up on my social media feeds.  Who could say no to a place that advertises butter and is adorned in gold and pink? Not this lady, that's for sure!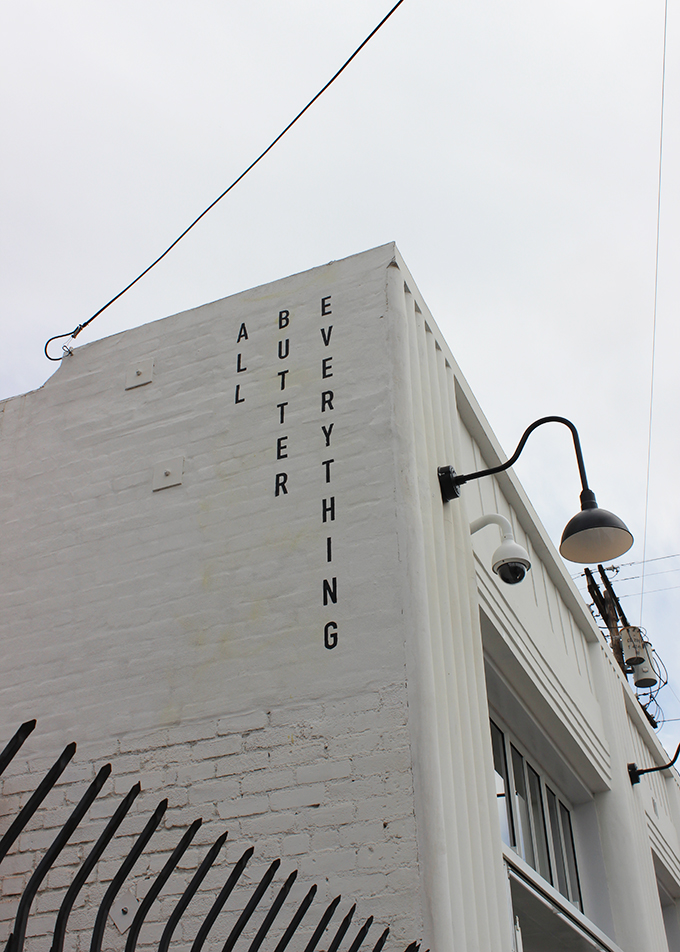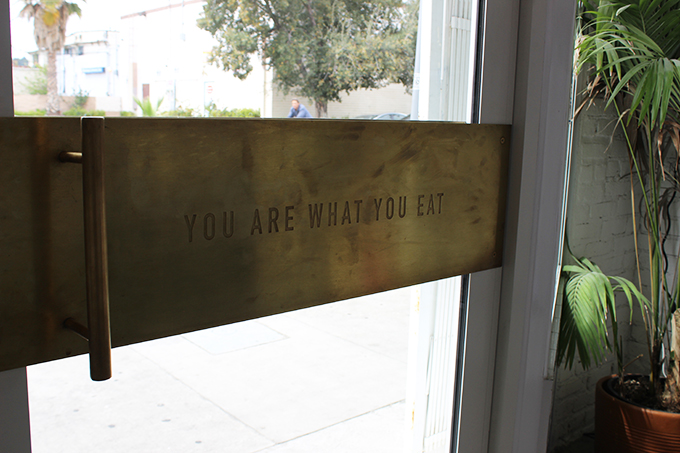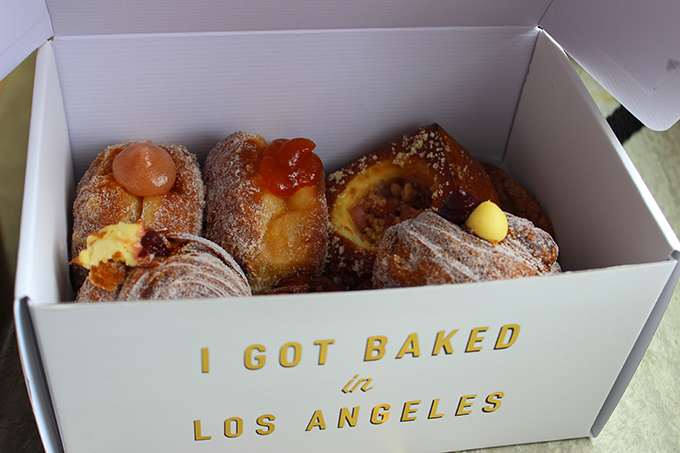 I was attracted to Mr. Holmes Bakehouse by the promise of delicious buttery baked goods, and boy did they deliver! This particular location had a nice selection of pastries, and I was able to try a few of them. I had to have the cruffin(croissant muffin), their specialty, while I was there, and it did not disappoint. It had a nice crispy texture and the cream filling was delicious. In addition, I grabbed a few donuts and a danish to take home, and they were all equally mouth watering. Next time I'm back in LA, I want to try their croissants which come in churro, Ferrero Rocher and matcha flavor.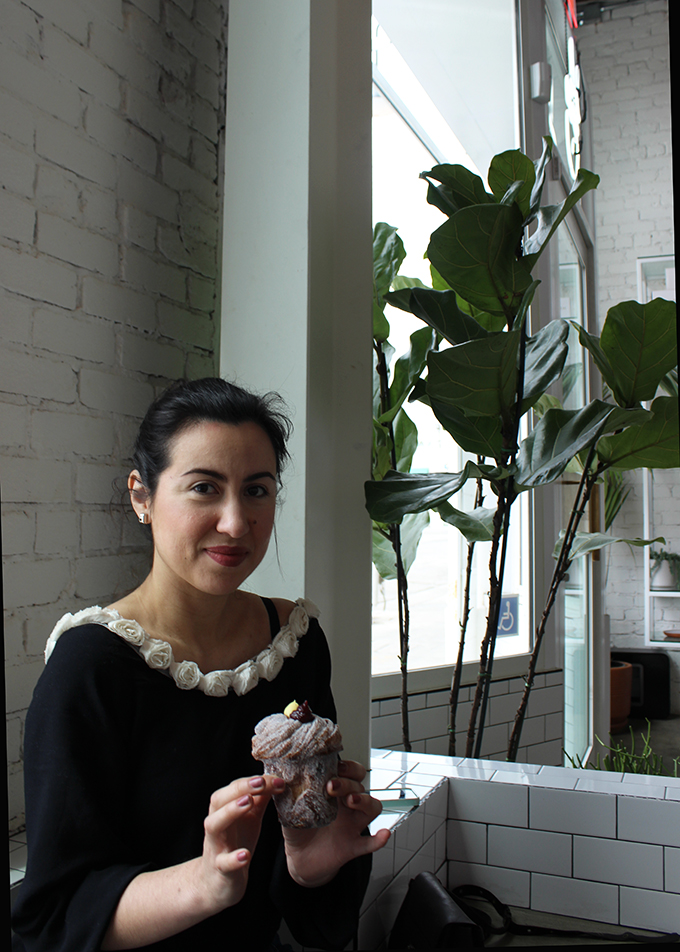 Another reason to visit Mr. Holmes Bakehouse is that the space itself is very cute. The interior is decorated in white, gold and hints of pink, and has fun details such as a huge "I Got Baked in Los Angeles" neon sign that covers one of their walls. It's a pretty great space to hang out with friends or have a meeting with a small group.
I hope this inspires you to visit if you're in LA!
xoxo,
Helen