Photos by Ale Veyna
Outfit Details
Pink Blush RVCA Shirt (Similar)
Lotta from Stockholm Peep Toe Clogs in Tan
Leather Saddle Bag (Similar)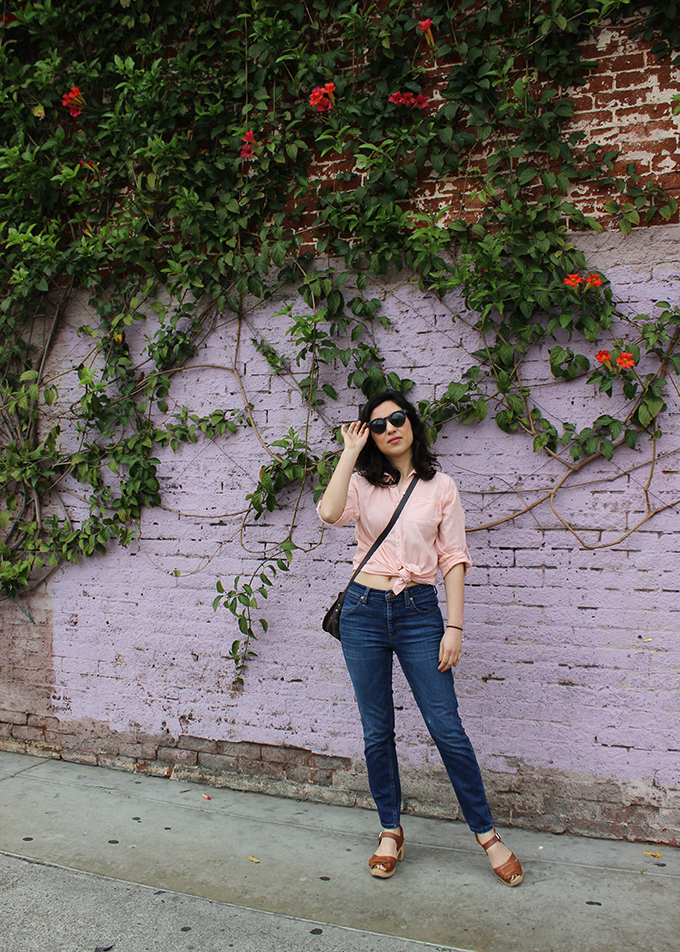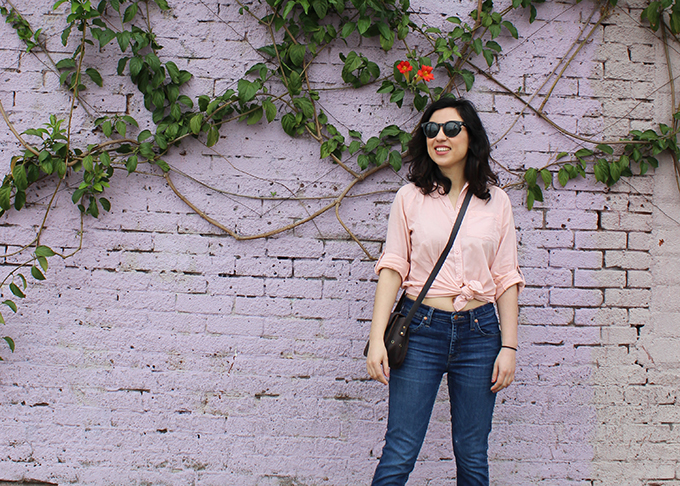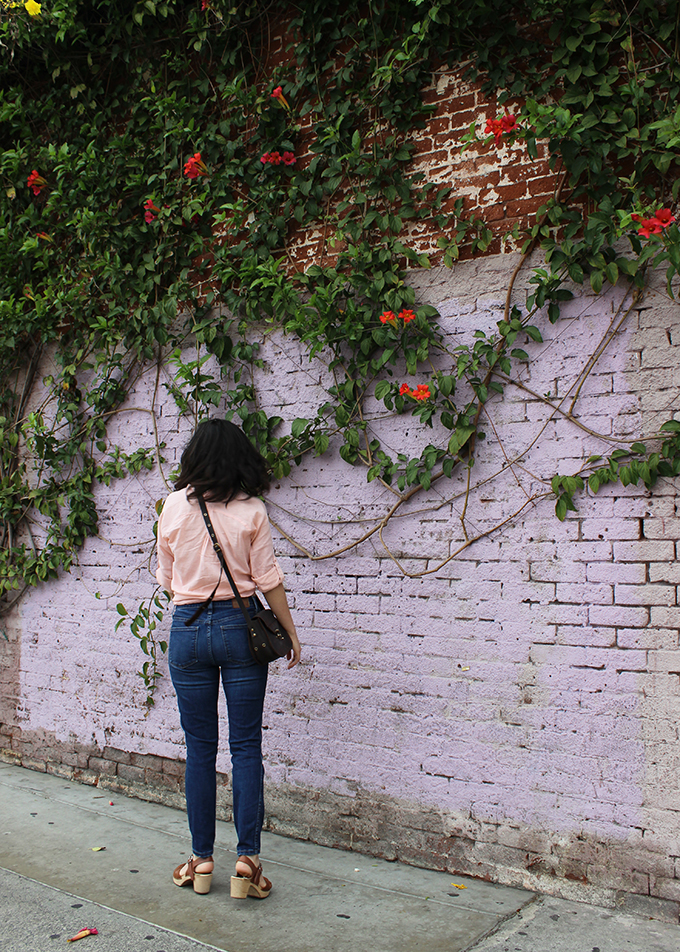 I wrote about my love of pink when I first started this blog a few years ago, and my affinity for blush still remains true. As you might guess, I'm beyond excited to see pink blush tones everywhere this spring! I love that I can wear a casual outfit with masculine elements, and still feel very feminine because I'm wearing a splash of pink. Plus, the shade is so versatile that there's no reason not to rock it this season.
I wore this outfit a few weeks ago, and Ale and I found the perfect pastel purple wall where we could document it. I wanted to feel comfortable as I was walking around, so I kept this outfit pretty simple. Although this shirt is inspired by the boys, the blush color definitely adds a feminine touch to it. Since the shirt is pretty loose, I tied it around the waist to add a bit more shape to it. I often feel self-conscious showing off my stomach, but I felt comfortable because of the high waist jeans and billowy shape of the shirt.
That takes me to the rest of this outfit. As you probably know, I am definitely a person who has go-to items. These Madewell jeans and Lotta from Stockholm clogs are two of them. I love the high rise of these jeans because it enables me to wear crop tops without showing too much skin. They are also extremely comfortable and have a good amount of stretch. You've also seen these clogs multiple times, but I keep wearing them because they are so versatile and comfortable. Somebody recently asked me on Instagram if I'd recommend them for walking around, and I definitely would. I once walked 6 miles in these babies and my feet were perfectly fine.
I'm curious, what color(s) or pieces make you feel extra special?
---
Shop this look