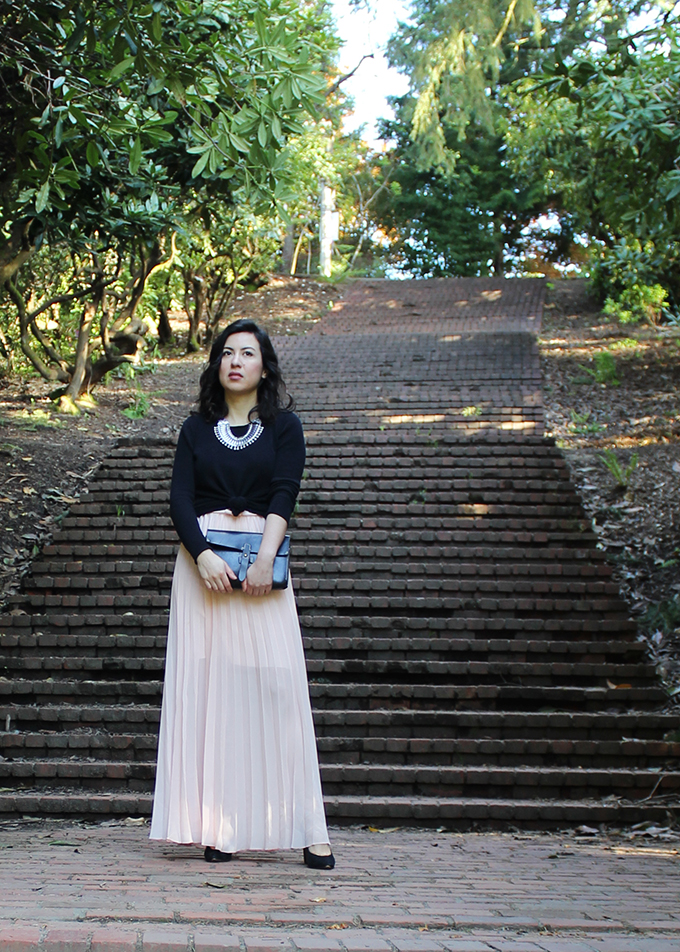 Outfit Details
Blush Pleated Dress worn as a skirt (Similar)
Black Crew Neck Sweater (Similar)
Madewell Pumps (Similar)
Madewell Clutch
Statement Necklace c/o Happiness Boutique (Similar)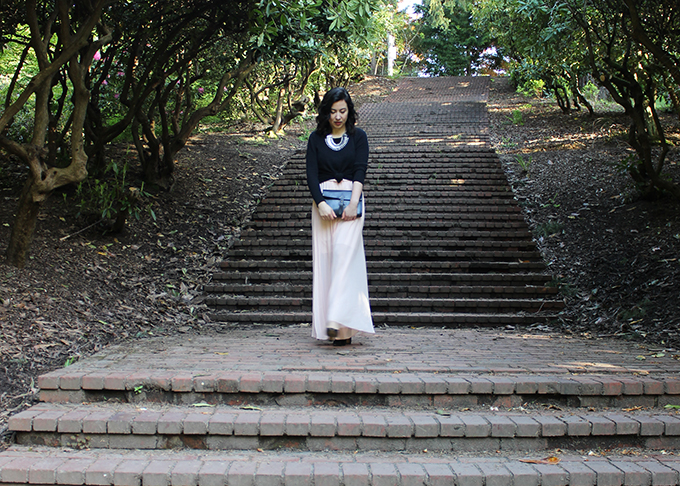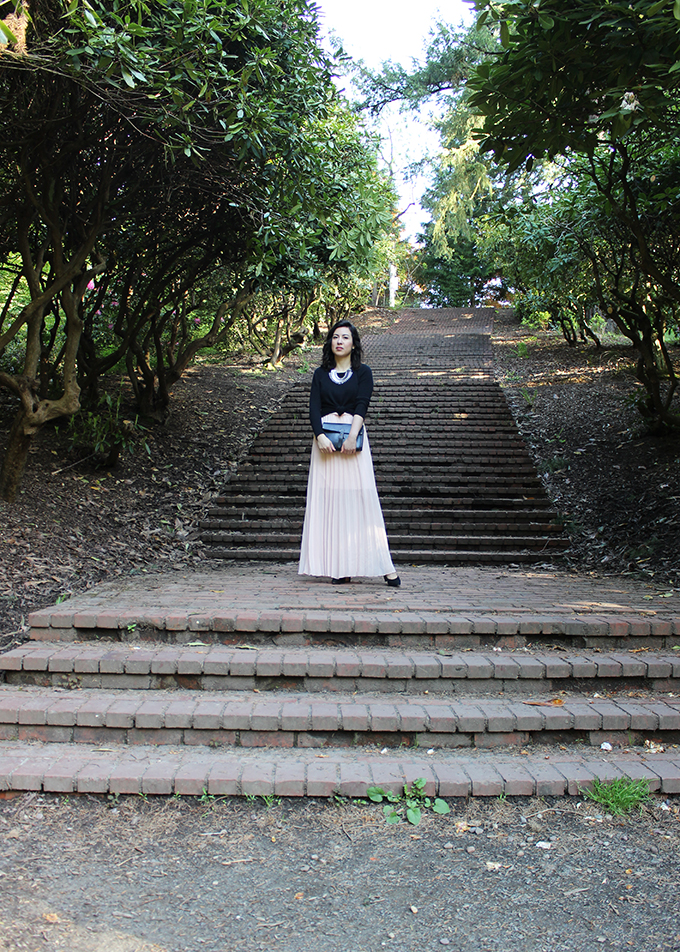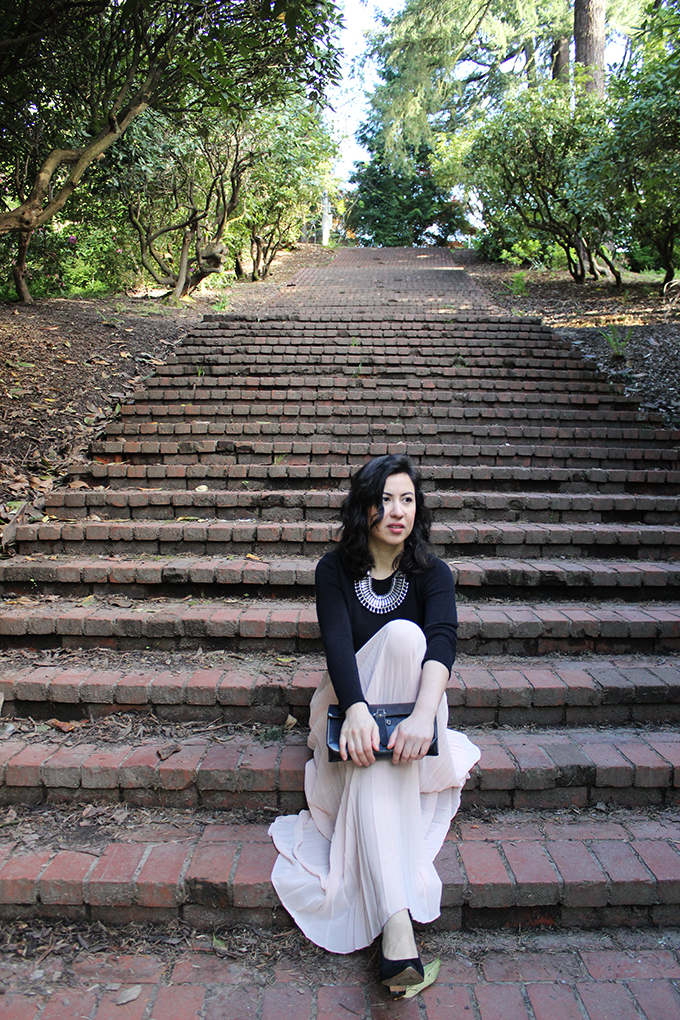 I think it's fair to say that Spring time has finally arrived in Portland! After months of anticipation, I'm happy to finally begin to unpack my Spring wardrobe. One of the pieces I unpacked is this blush pleated dress, which I've styled here as a skirt.
Although this piece may seem impractical for every day wear at first glance, it's actually quite versatile. I styled it with black pumps, a fitted crew neck and a statement necklace, which is great for a formal occasion. However, for a more casual look, you can wear a blush pleated skirt with sandals and a denim jacket. If you want to take that a step further, why not try a pair of Stan Smiths and a loose sweater? The possibilities are endless if you really think about it. As you might guess, I'm really looking forward to experimenting with this piece this upcoming season.
I'm also excited for Spring because of the many changes ahead for me. First of all, I'm graduating from grad school in just a few weeks. That also means that I  have to start figuring out what is next for me. Although I am a bit scared and anxious to end this current chapter in my life, I'm also excited to have a normal schedule again. Hopefully, that means having more time for fun and creative projects like this.
---
 Shop this Look