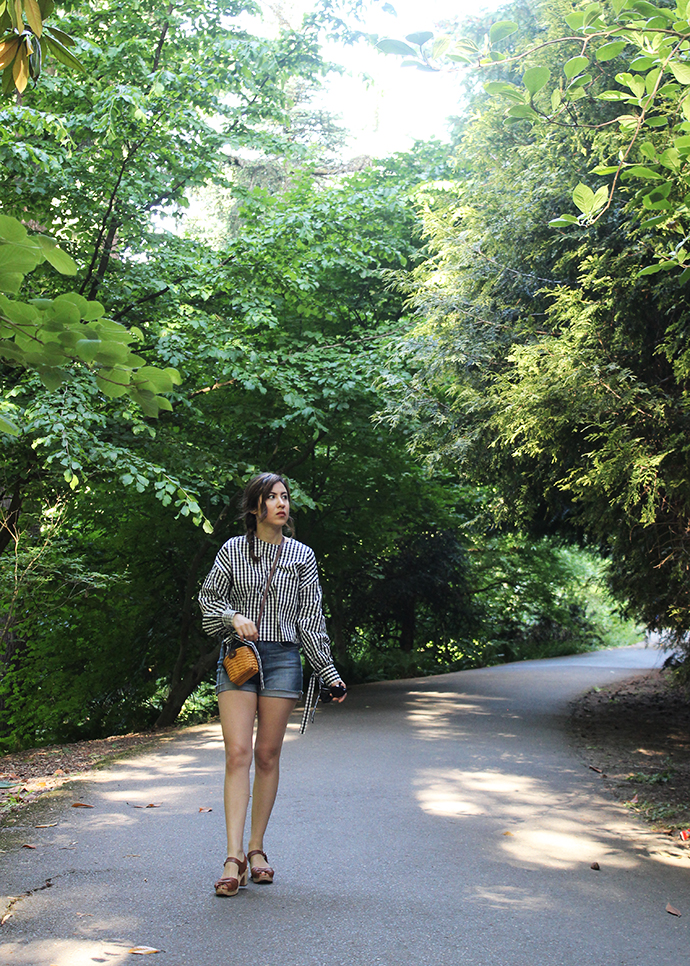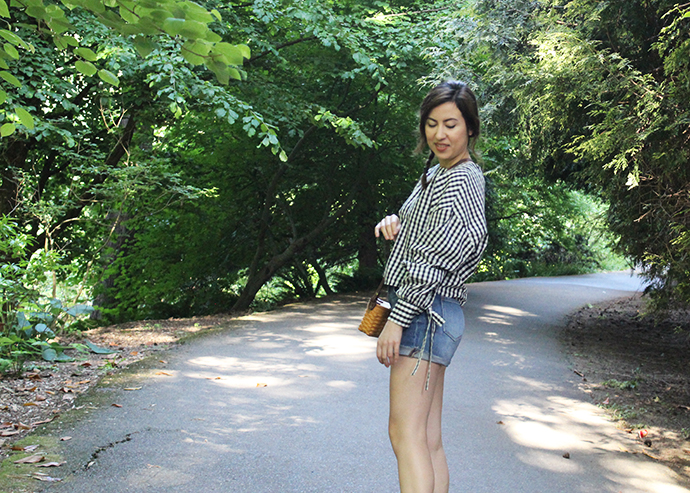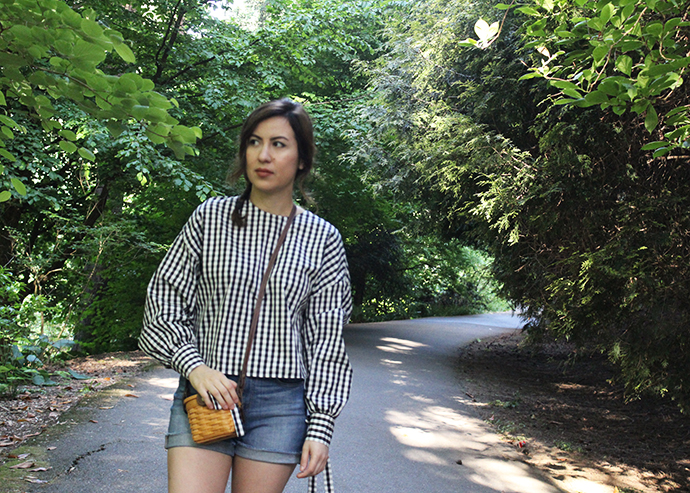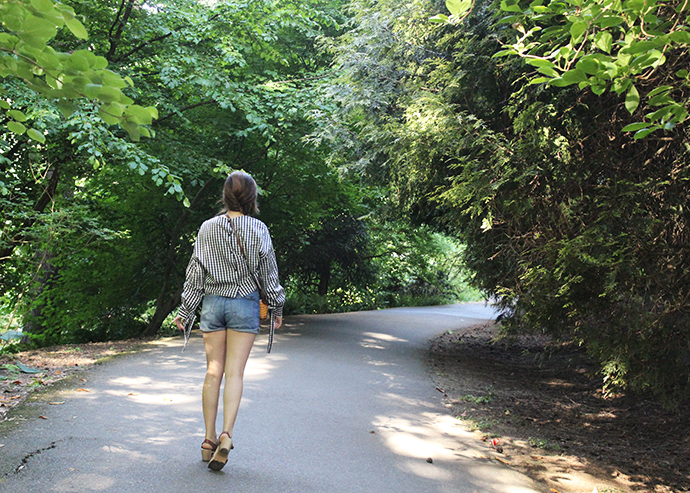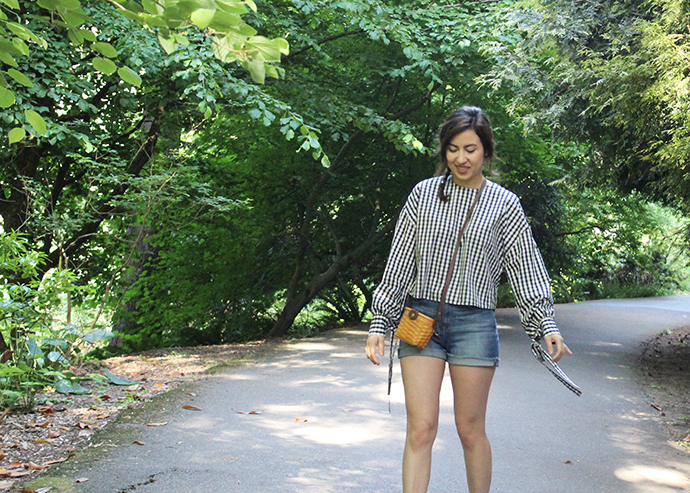 Outfit Details:
Zara Gingham Top (Similar)
Madewell Denim Shorts (Similar)
Lotta from Stockholm Peep Toe Clogs
Vintage Longaberger Basket Bag
If you haven't already noticed, there seems to be a gingham theme in my wardrobe as of lately. What I love about the print is how truly versatile it is. You can wear it like I did in this post for a more dressed up look, or pair it with some denim for a fun casual outfit like I'm doing here. There's also something about gingham print that makes me think of summer days and being outdoors. Therefore, wearing it instantly evokes feelings for me of being happy and free.
Speaking of being outdoors, that's something I haven't been doing enough of. The rain has returned to Portland,  and I have been busy trying to finish up all my work now that the school term is coming to an end. Thankfully, I finish grad school this upcoming week, which means that I get to have my life back again. I'll definitely be spending much of my free time working on this space, but I'm hoping to maybe go on some sort of adventure this summer. Any suggestions as to where I should go?
Shop This Look
---