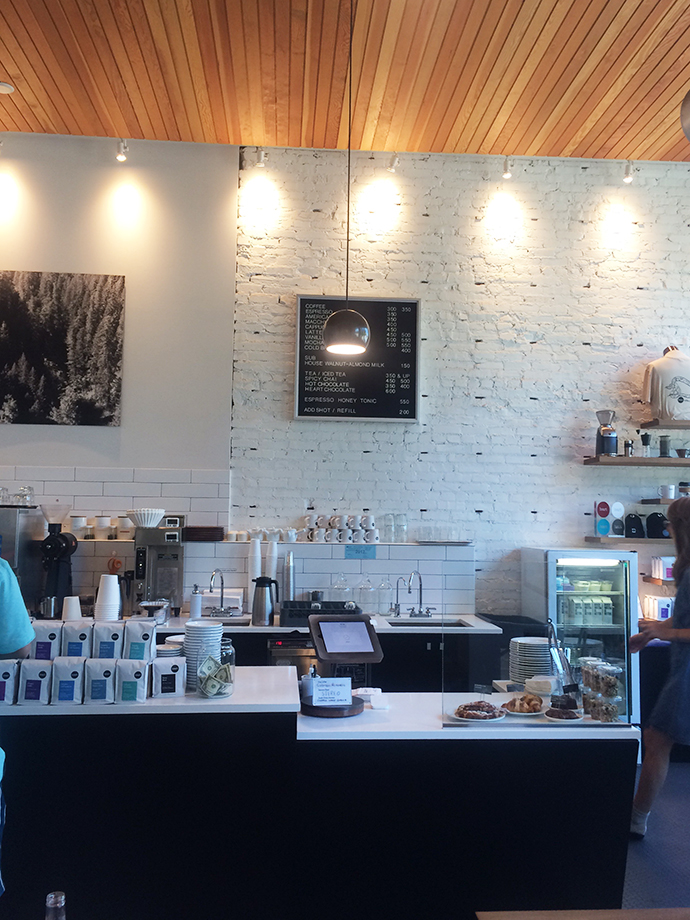 Anybody who's spent some time with me probably knows that I can be quite the coffee aficionado. Not only that, I really get a joy out of discovering new coffee shops. To me, this is a great way to get out and explore your city without having to spend a lot of money. Moreover, I enjoy the lively atmosphere and sense of community that you experience being in these spaces.
Luckily for me, Portland is abundant with good coffee and amazing coffee shops. Therefore, I've had the opportunity to visit many of these spaces in the past two years. Today, I'm rounding up 15 of my favorite Portland coffee shops. So, if you're planning your next Portland coffee shop crawl, keep on reading to learn more about my favorite spots.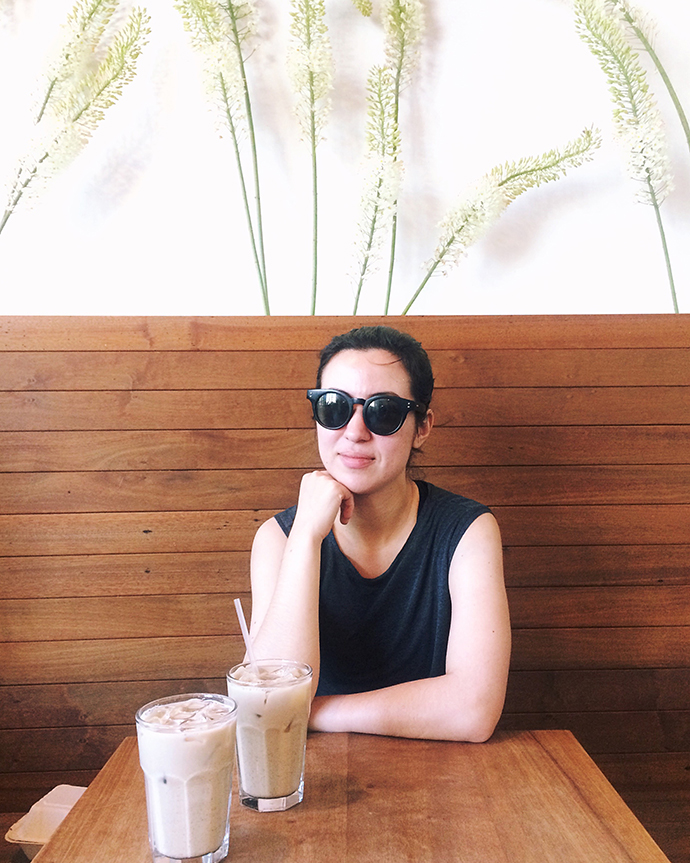 This is one of the first coffee shops I fell in love with in Portland. I actually visited this Downtown location a few times before I moved here. Although there are two Heart Coffee locations in Portland, this one is my favorite because of the minimalist design. Plus, let's not forget about the coffee. Heart roasts their own coffee beans and they're absolutely delicious.
The Arrow Coffeehouse is one of those Portland coffee shops that is new to the scene. I recently discovered it while browsing through Instagram a few weeks back. I was drawn in by the colorful walls and decor I saw in the photos. And, luckily, the space was just as beautiful in person. After visiting, I'm convinced that I must find a way to incorporate more floral pieces into my own home decor.
On top of being a pretty space, The Arrow Coffeehouse is a member of The Kitchenhood Commissary, a communal kitchen in Portland. Therefore, aside from brewing amazing coffee from Dapper and Wise, they also serve food and pastries made with locally-sourced ingredients. I'm really looking forward to coming back and trying out this space for lunch.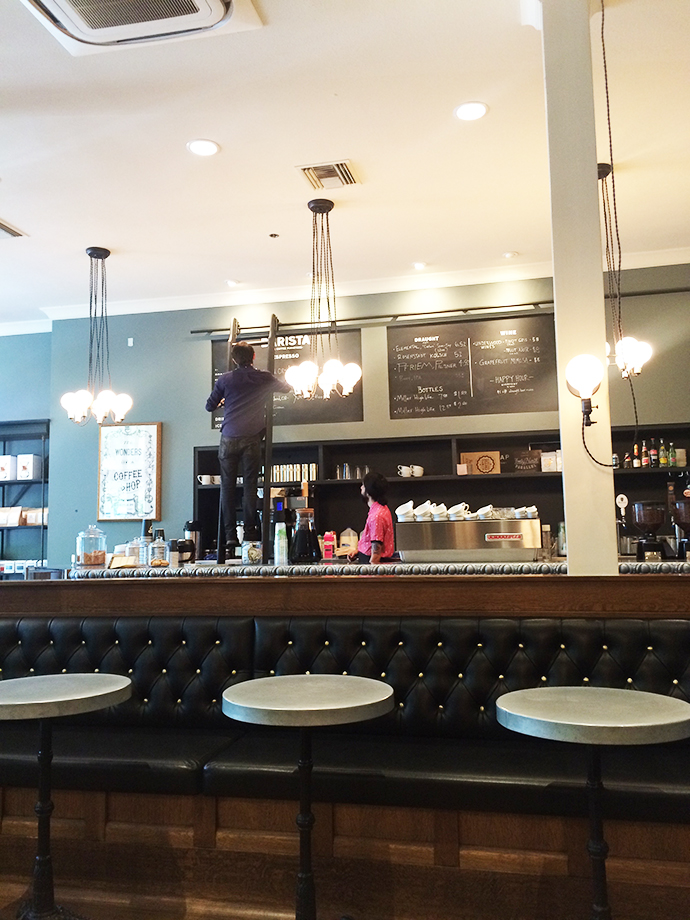 I've visited several of the Barista coffee shops located around town, and this space has to be my favorite. I really love the vintage diner vibes that you get when you walk into this coffee shop. In fact, they even have a few booth set up in this space, which makes it a good hangout spot if you're with a large group of people. In addition, I love that Barista always has a nice and wide selection of coffee roasters from both within and outside of Portland.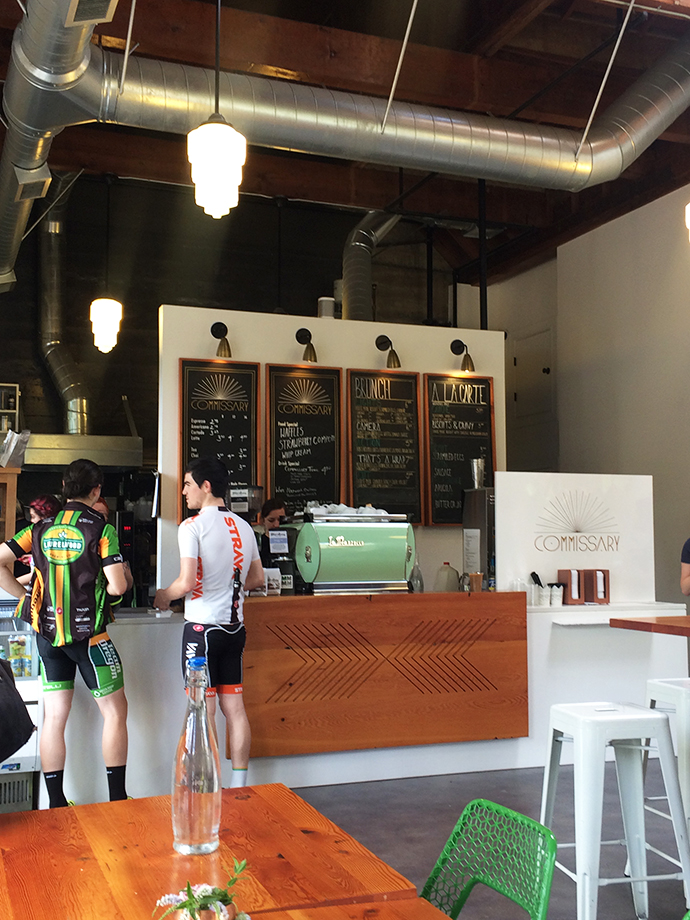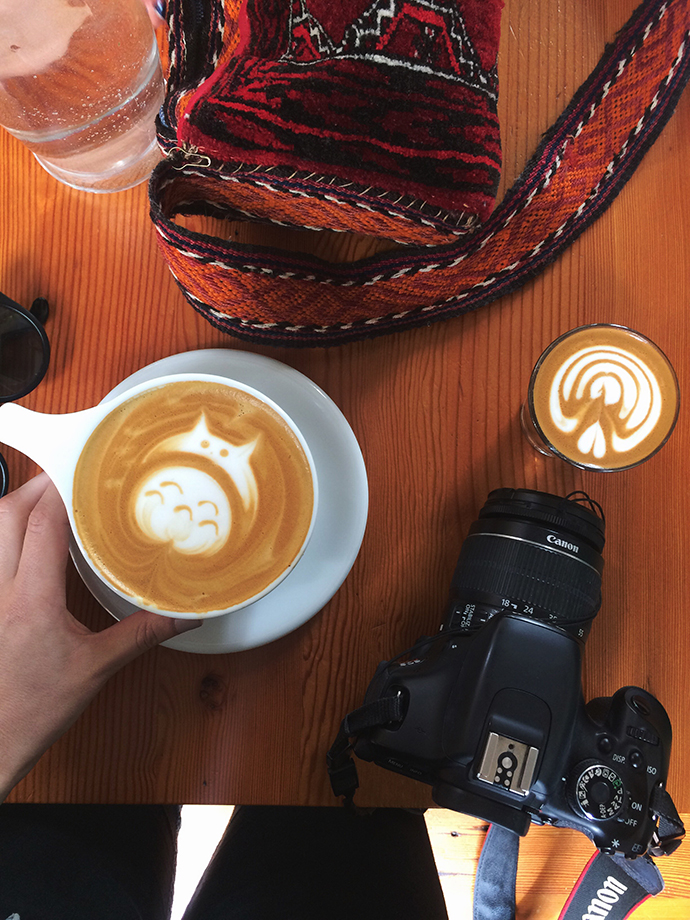 Commissary is one of those hidden gems that I discovered by chance when I was invited here for a meeting. This coffee shop located in a quieter area of Northwest Portland serves both great food and coffee, and the space is just beautiful. Plus, if that's not enough to convince you to visit, last time I was here the Barista drew the loveliest Totoro latte art for me. So, if you're lucky, you might find one of these wonderful masterpieces in your latte on your next visit.
I was quite intimated by this coffee shop at first, which doubles as a bike shop and biker hangout. I was afraid that the vibe wold be too masculine an I would stick out, but the space is actually quite inviting. You'll find all sorts of folks hanging out in this shop. In addition, I appreciate that it has plenty of places to sit and multiple outlets, making it an excellent wandering office.
On top of serving coffee, this place also has a hot dog happy hour, which I will have to check out some day. Plus, if you're a motorcycle fan, this place and the attached shop have tons of gear which you can check out while you enjoy your cup of joe.
Cup and Bar was one of those places that I spent a lot of time in this past year. This place is a partnership between Trailhead Coffee and Ranger Chocolate, which makes it unique from other Portland coffee shops. On a usual trip, I would have coffee and a piece of their fancy toast. However, this place also serves amazing drinking chocolate, as you can see from the photo above, and wine. Another thing I enjoy about this shop is that you can view staff roasting the beans and making chocolate in the factory next door. They also have scheduled tours of the space, so definitely check that out if you want to get the full experience.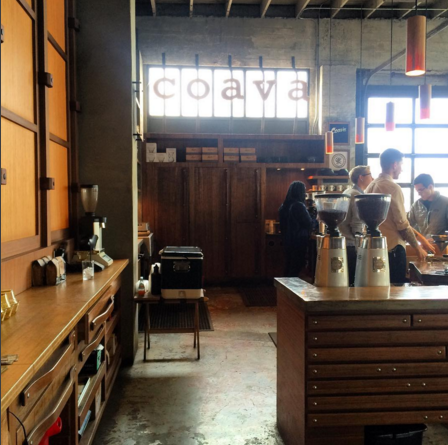 I had heard about Coava because many coffee shops serve their coffee back home in LA. Therefore, I could not wait to visit their location in Portland. They have several locations around town, but I've only visited their space on Grand Ave. Aside from the coffee, which I'm obviously a fan of, I really like the decor in this space. There are tons of drawers and wood everywhere, which kind of reminds me of when I used to do letterpress printing in college.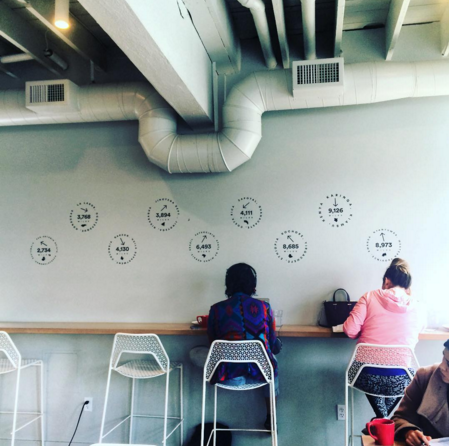 I am so in love with Upper Left Roasters minimalist decor, and would recommend this place for both brunch and as a working space. They serve amazing coffee and also have very delicious food options. They do roast their own beans and have a roasting machine inside, but I have never had the chance to see them using it. Another thing I love about this shop is that it has plenty of outdoor seating space which you can enjoy on warm and sunny days.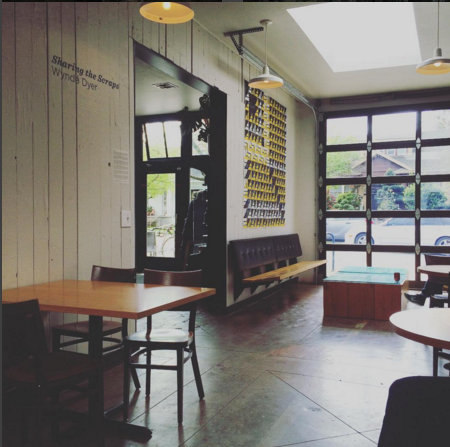 Even if you don't know much about Portland coffee shops, you're probably familiar with Stumptown Coffee. This is the coffee shop that started it all, and it's a great place to work and drink a cup of their famous coffee. This Stumptown location has two main rooms and plenty of outdoor seating, so you have plenty of spaces to pick from. Personally, I like being indoors because they always have great art and decor to enjoy.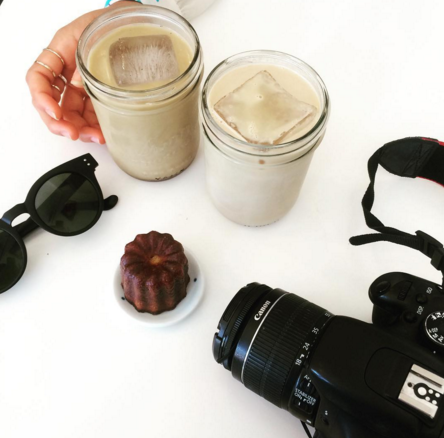 Courier is one of my favorite places to frequent when I'm in Downtown Portland because they have great coffee and delicious canelés. This place is convenient because it's located right across the street from Powell's Books. And, in my opinion, it's a much better option for coffee than the nearby Starbucks. If you're looking for an office space, this might not be your best bet since it's quite small. However, it is a great place for a quick coffee date.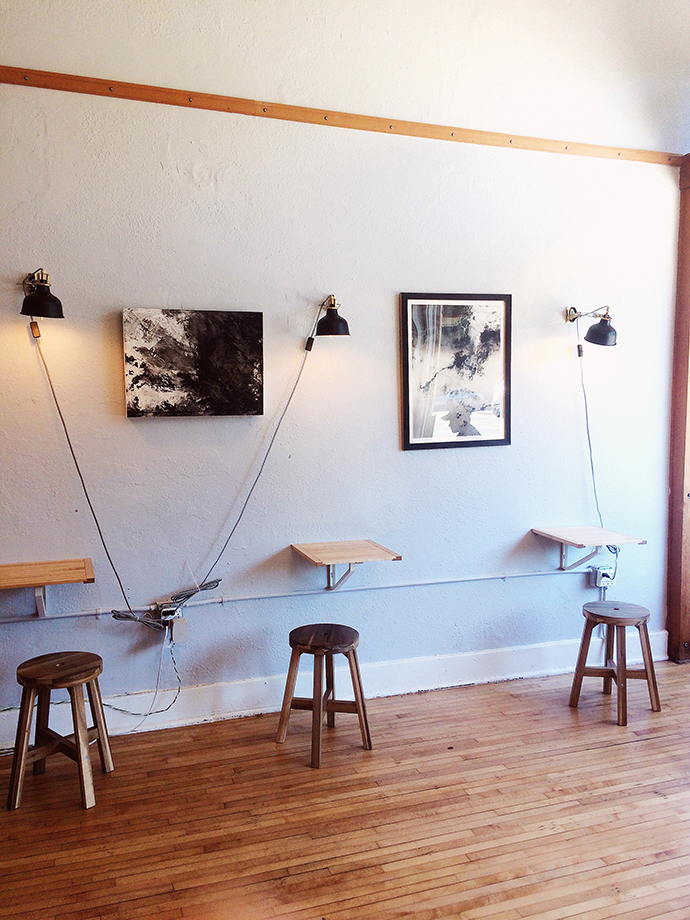 Located in Portland's Belmont neighborhood, this space is very small and has a simple and minimalist vibe. No worries, though, they have several small tables, so you're most likely to find seating. Foxy Coffee roasts their own beans and has also collaborated with other Portland companies to offer fun treats. I actually first visited this spot when they were having an event with Nineteen27 S'mores. It was really great because they were open late and had the cart all set up inside.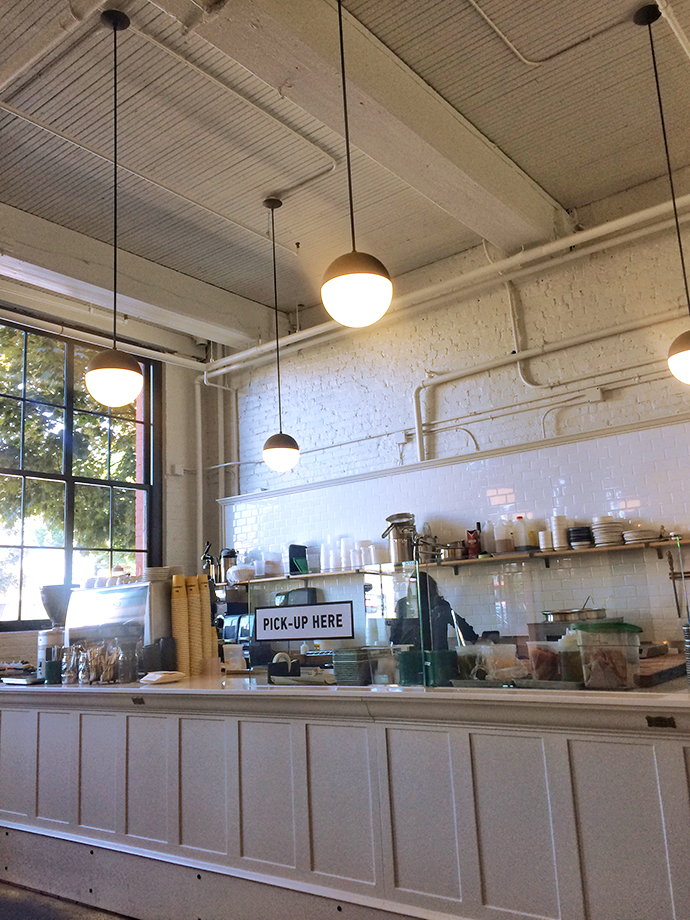 This place is technically an Italian counter service cafe, but they do serve great coffee. On top of that, they have a variety of soups, salads, sandwiches and the most amazing avocado toast. Plus, if you're looking for a healthy pick-me-up in the morning, I would recommend their "Early Start" caffeinated smoothie.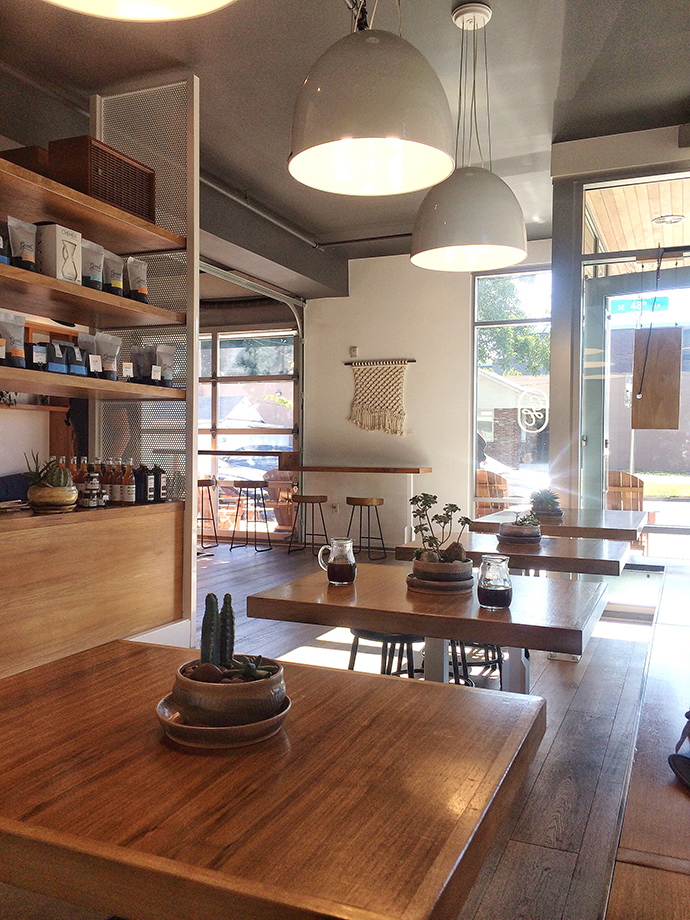 Good Coffee is one of the first Portland coffee shops I visited often when I moved up here. Their name is definitely indicative of the quality of their drinks. I also love that this space is just so cozy, and the setup makes me feel right at home. In addition, they have amazing seasonal specialty drinks from time to time, so it's always fun to pop in to see what's new.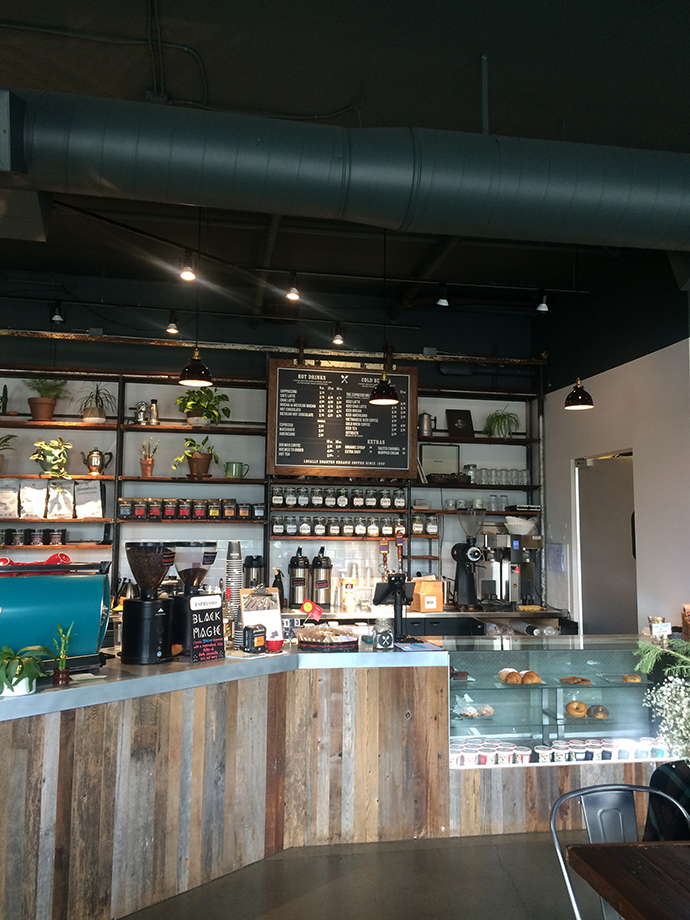 Groundworks Coffee is actually an LA-based company that has recently started opening a few locations around Portland. I don't know why I never visited their LA locations, but I am a fan of their Portland shop. Groundworks serves great coffee, tea and food and has plenty of seating space. Plus, they have huge windows so you can enjoy the sunshine while drinking your cuppa.

Never Coffee Lab has become my go-to office space these days. Although this shop is pretty small, it never seems to get too busy. They have quite a few tables outside, and a few small tables inside with access to outlets. Aside from that, there specialty drinks have such fun names and are absolutely spectacular.  The staff is also very friendly and are always willing to answer any questions.
---
I hope you enjoyed this post! If you want even more coffee shop suggestions, check out 13 Amazing Coffee Shops Around Los Angeles.
xoxo,
Helen