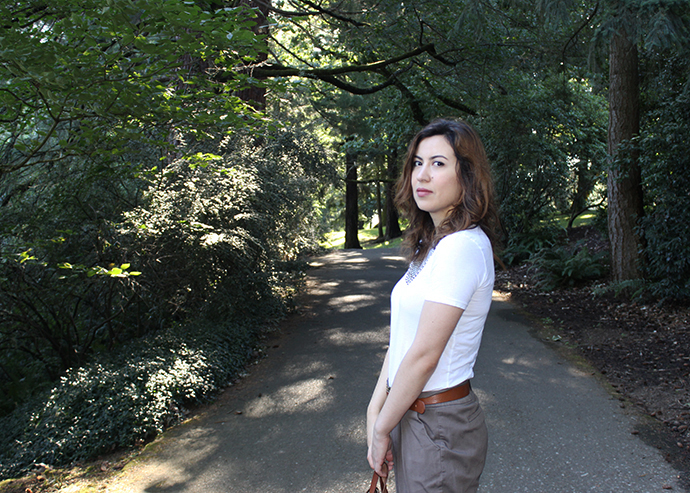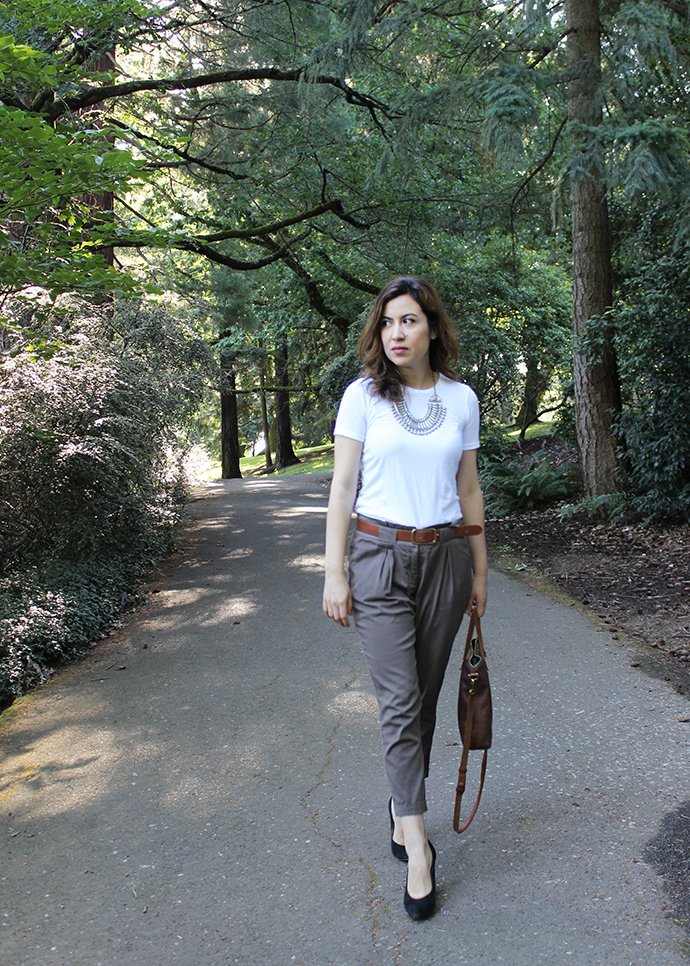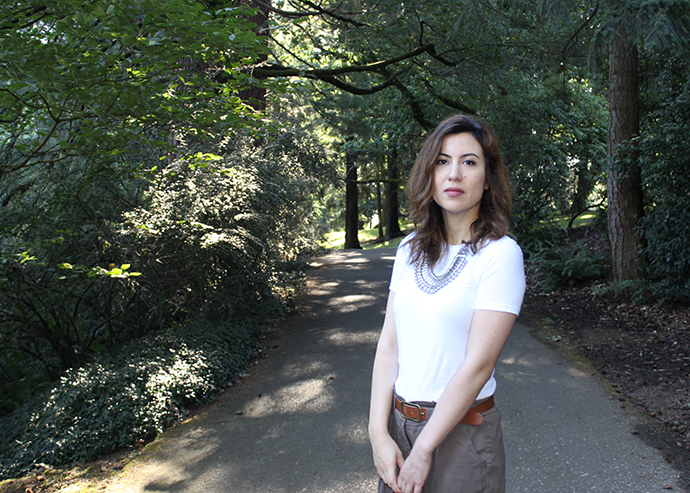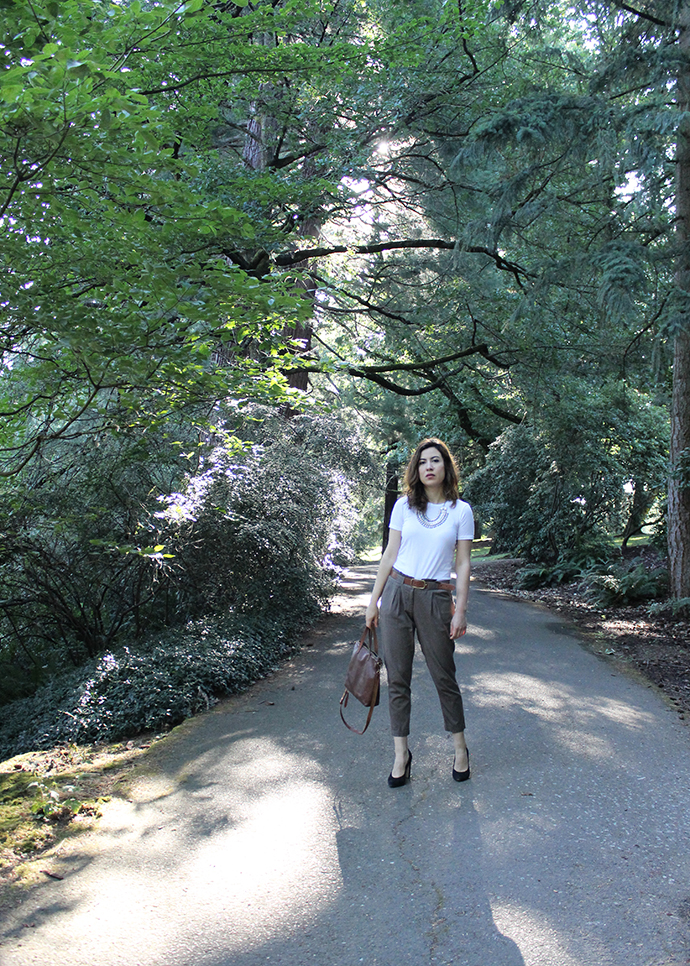 Looking back at the pages of this blog, it's really interesting to see how my personal style has evolved over time. In my first year of blogging, I gravitated towards very girly pieces. In contrast, these days I tend to favor both feminine and masculine styles. However, I think I'm most content when I can find a balance between the two. This outfit is an example of that happy medium. The combination of this Everlane crew neck tee and relaxed trousers translate into a cool tomboy style. Meanwhile, the block heels and bold statement necklace add both a feminine and edgy vibe to this whole ensemble.
What I like about getting to better know my style is that it helps me strategize how to wear pieces I own. I've had these slouchy paper bag trousers in my wardrobe for years. I last wore them in this blog post I wrote my first year of blogging,but they haven't gotten much use since that time. However, I think they're a piece you'll be seeing a lot more of this summer and fall. The boyish style definitely fits into my current aesthetic. Furthermore, the relaxed and cropped fit create a nice balance between the more form-fitting pieces in my wardrobe.
On the topic of form-fitting pieces, I also haven't worn this Everlane crew neck tee as often as I should. Being more on the busty side, I usually shy away from pieces that accentuate that area. But, again, I'm finding it's all about balance.  With the right combination of pieces, you can draw attention to your entire outfit.
I'm eager to hear your thoughts on this post. How has your style evolved over time? Are you all about balance or having a specific focal point in an outfit?
---
Shop this Look
Everlane Crew Neck Tee | Happiness Boutique Statement Necklace c/o (Similar) | Paper Bag Waist Pants (Similar) | Madewell Pumps (Similar) | Madewell Transport Bag (Similar) | MAC Lipstick in Twig