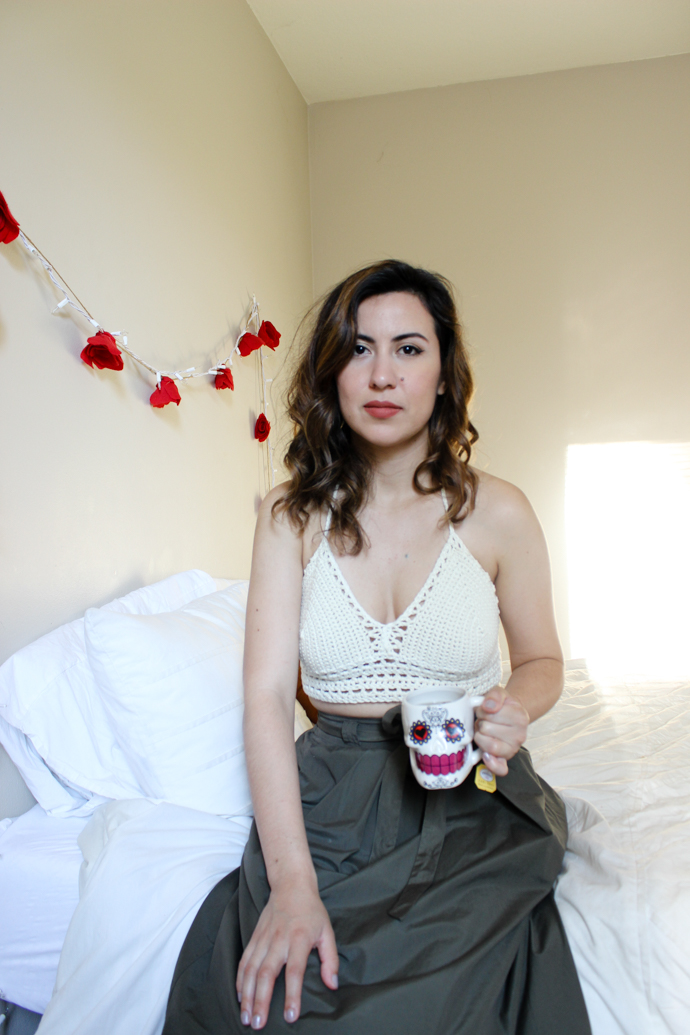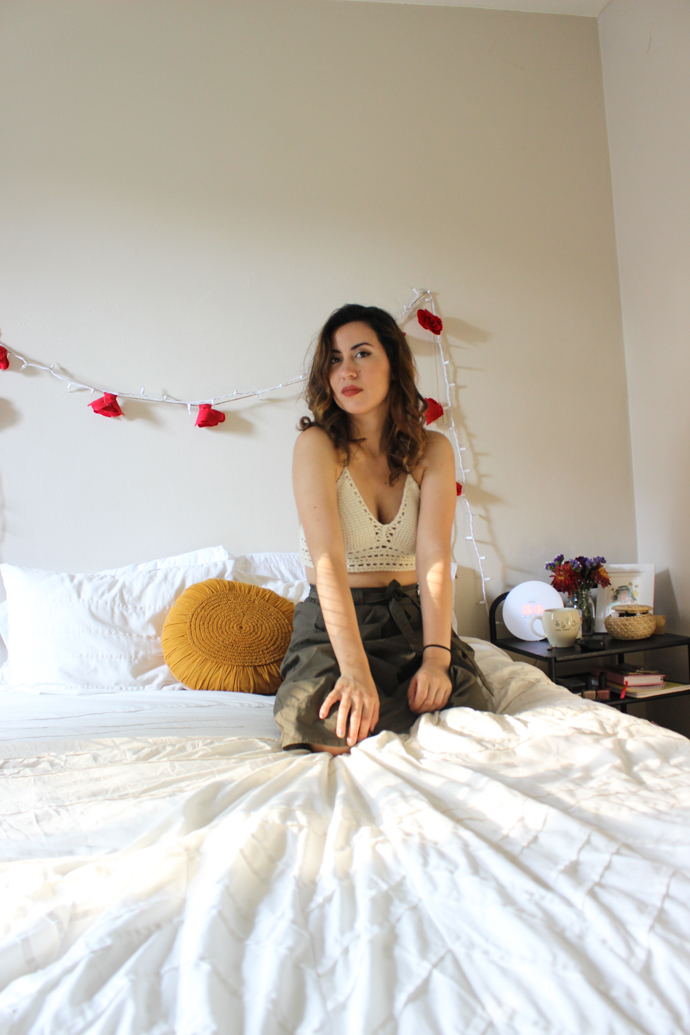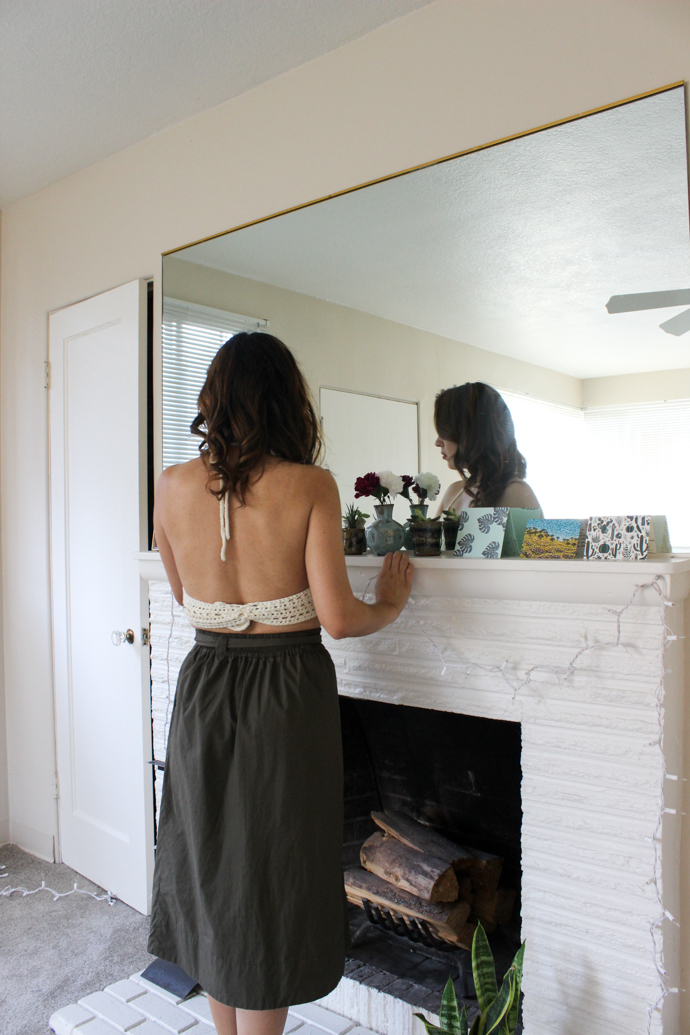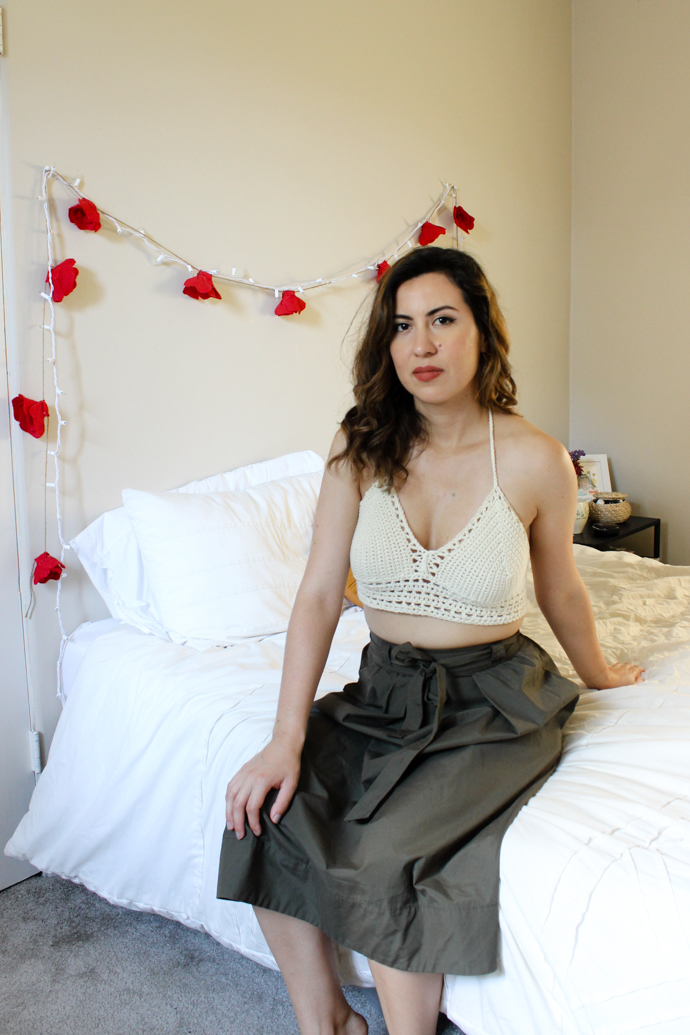 This crochet halter top I recently purchased from Raina Roo is the perfect addition to my wardrobe because it brings in a boho vibe that's been missing from my summer style. Although I bought this as a swimsuit top, I think it's also a great piece for everyday wear during summer.
The first thing that probably comes to mind when you think of a crochet halter top is festival style. Although I love the popular shorts and crochet top combo, I don't like showing that much skin all the time. Therefore, I decided to wear this crochet halter top with a full olive midi skirt. This combination still shows some skin, but is conservative enough for occasions such as brunch with the parents.
You have probably seen some of my other purchases from Raina Roo on the blog here and here. I love purchasing from Raina Roo because the owner Raina makes high-quality pieces and takes so much care in packaging them. Plus, this piece was custom made, so it fit me perfectly!  Since I'm a bit busty, it can be challenging to find tops in this style that fit. Thankfully, Raina made sure to ask for my bra size so that she could crochet it according to my measurements. Obviously, I can't praise Raina's work enough. If you're interested in checking out her pieces for yourself, Raina is currently offering 15% when you use the code SUMMER in her shop.
As always, thanks for stopping by and I hope you are all having a great start to your week!
P.S. Who is watching the Game of Thrones finale tonight? I just binge watched the entire series this month and I'm excited to see what happens! Any other GoT fans out there?
---
Shop this Look
Raina Roo Etsy Crochet Halter Top | Madewell Tie Waist Midi Skirt (Thrifted, similar here) | Kat Von D "Lolita II" Lipstick