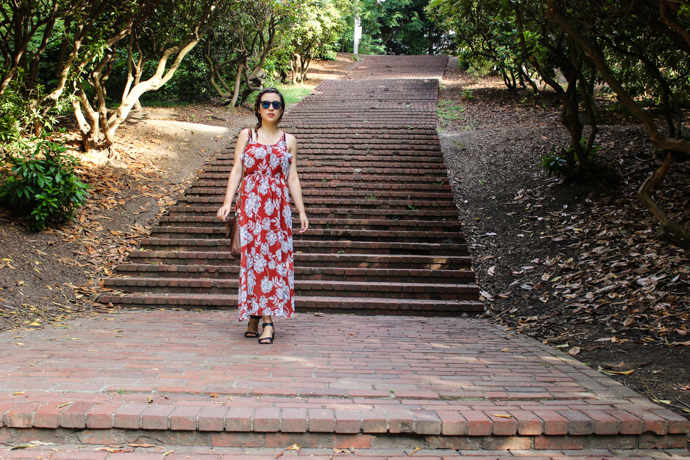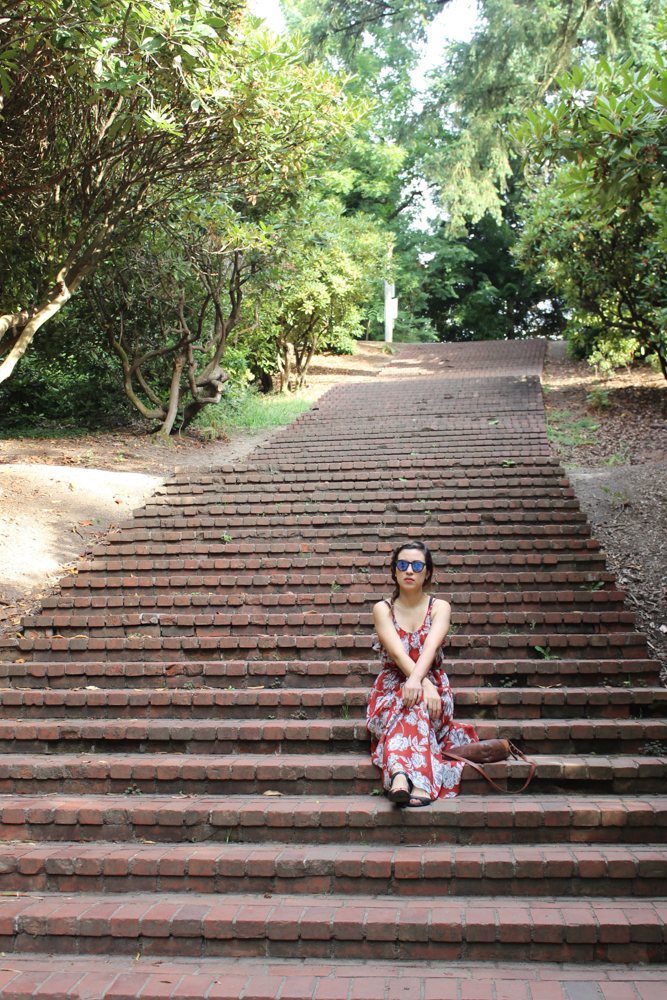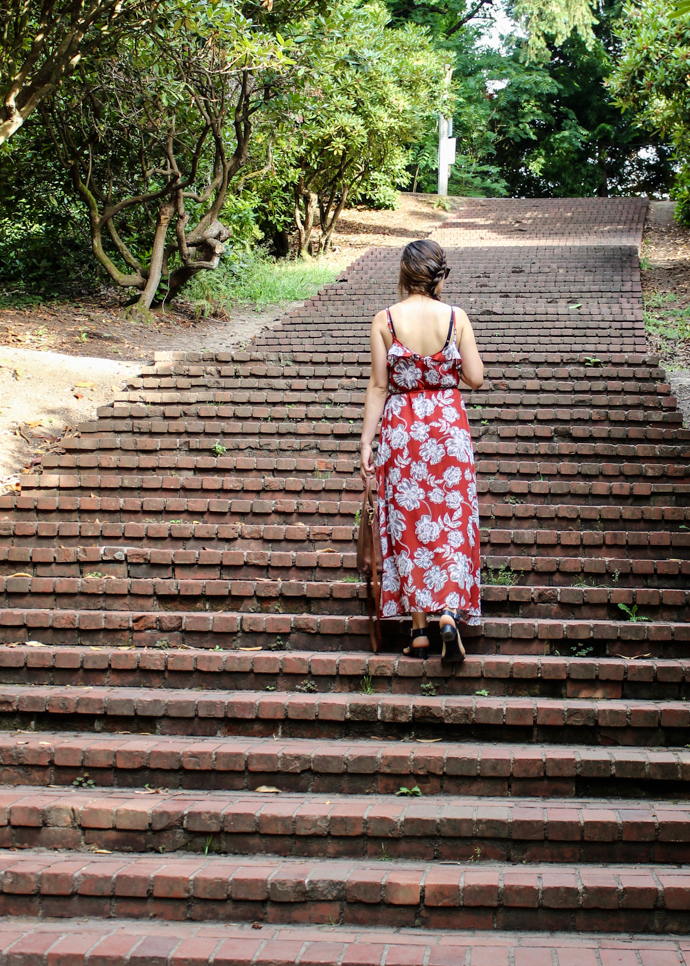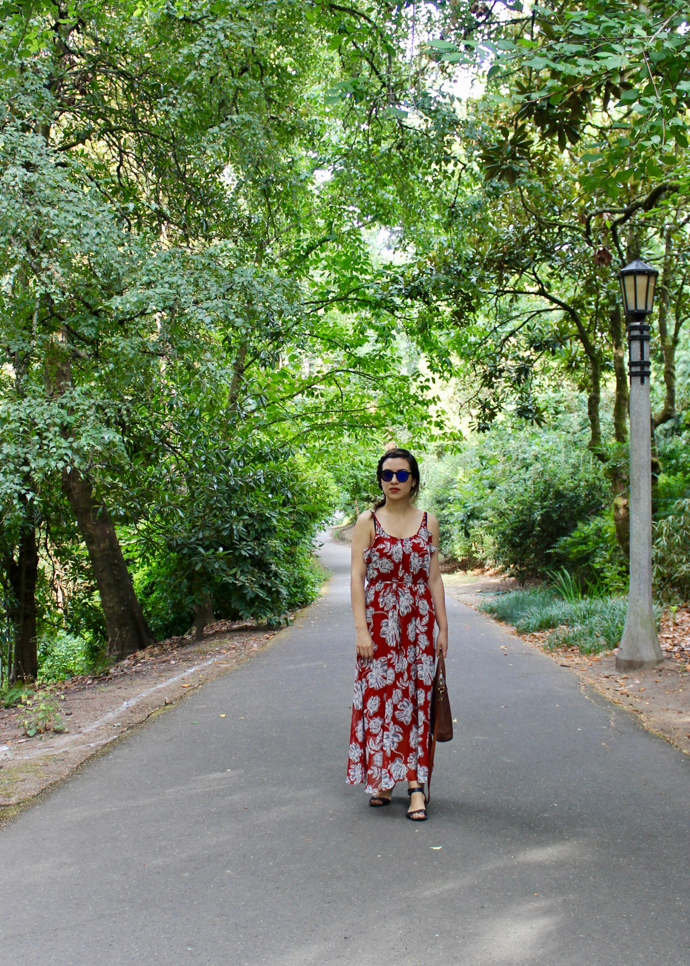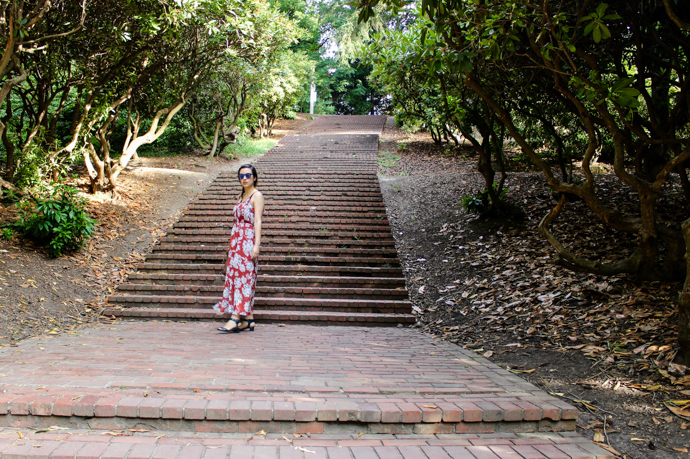 I don't know why, but going to Target has always been one of my favorite things to do. I often find myself there when I'm feeling homesick, bored, or feel an urge to window shop. Of course, no matter how hard I try not to, I always end up with something unexpected in my shopping cart. During my last visit, that something was this floral midi dress from Target's Who What Wear collection.
Despite this floral midi dress being an impulse buy, I had about 5 people compliment me the first day I wore it before it was even 9AM. If that's not a sign of a good purchase, I don't know what is! I love that this dress has enough flare so that you can just ditch the accessories. However, I think that adding the right pieces can help you transition this floral midi dress into fall. I imagine that pairing this dress with a pair of Chelsea boots and a leather jacket would make for a really cute outfit once the weather starts to cool down a bit. What do you think?
======
I hope you all are having a wonderful Monday! I have the day off, so my only plan today is to watch the Eclipse. I honestly didn't give into the hype until the last two weeks. But after spending quite some time hunting down solar shield glasses, I'm really excited to watch it all go down. Are any of you planning to tune in when it happens? Let me know if you do!
---
Shop this Look
Madewell Sunglasses | Who What Wear Floral Midi Dress (Available in select sizes, similar options down below) | Nine West Tertia Sandals (Similar) | Madewell Transport Tote