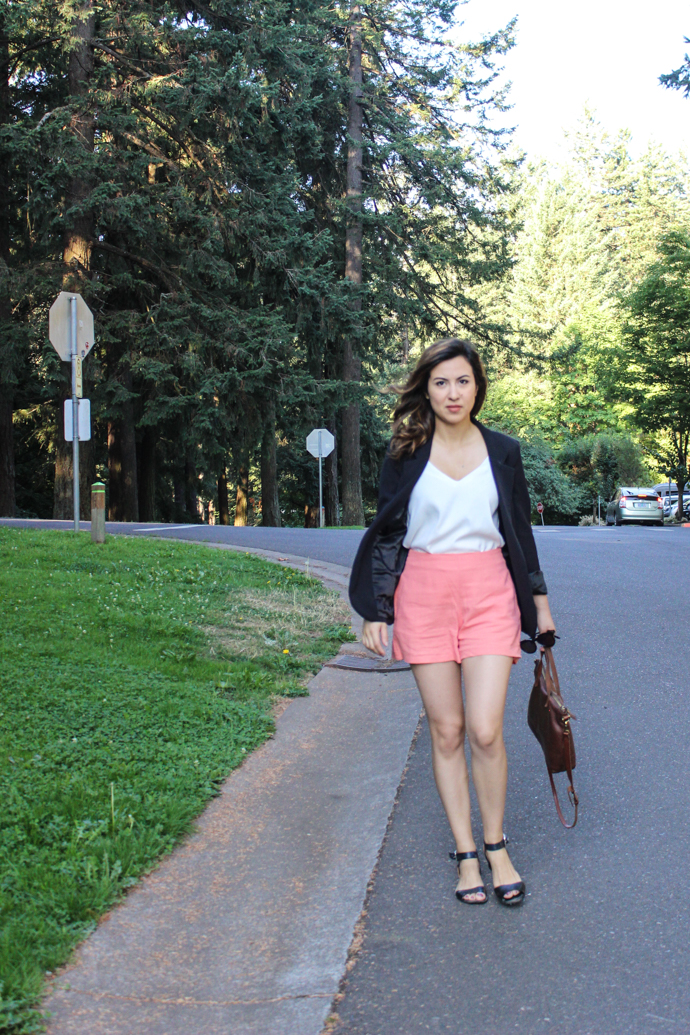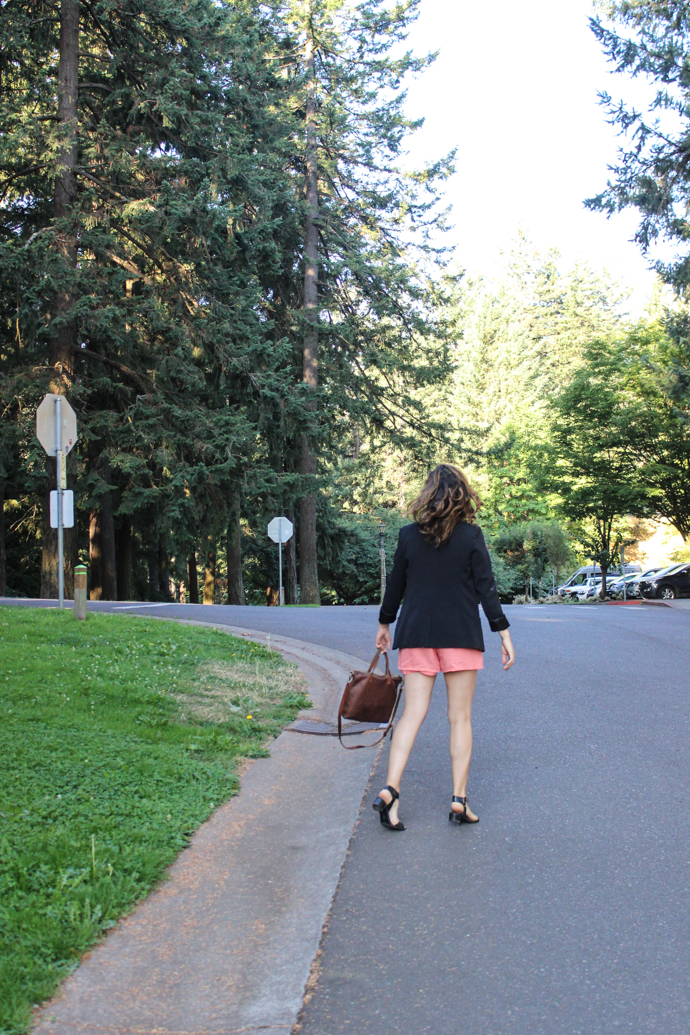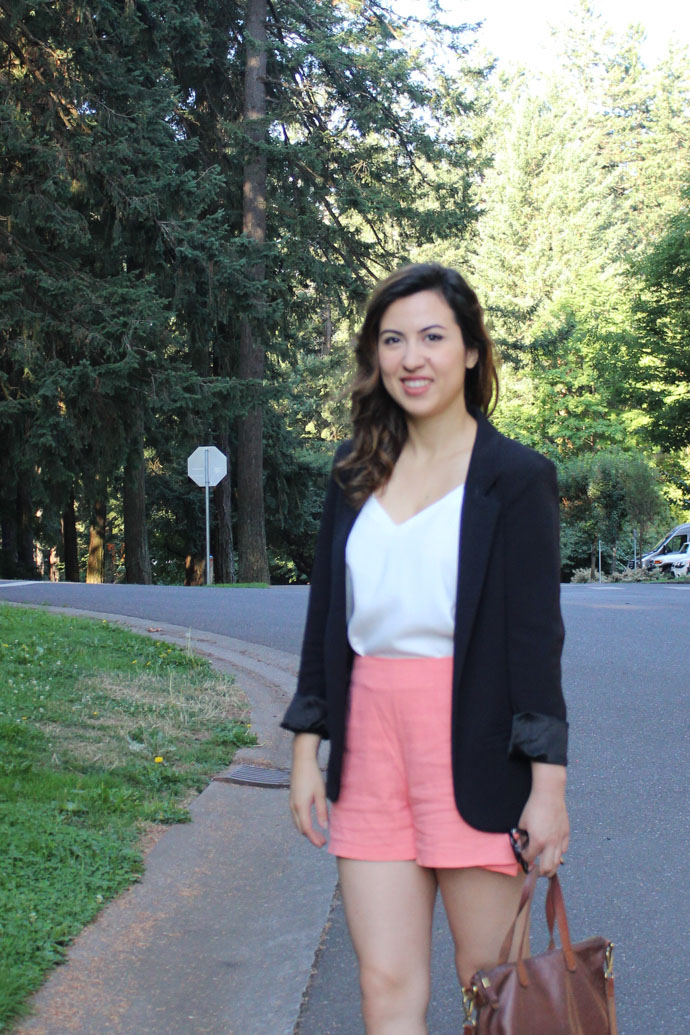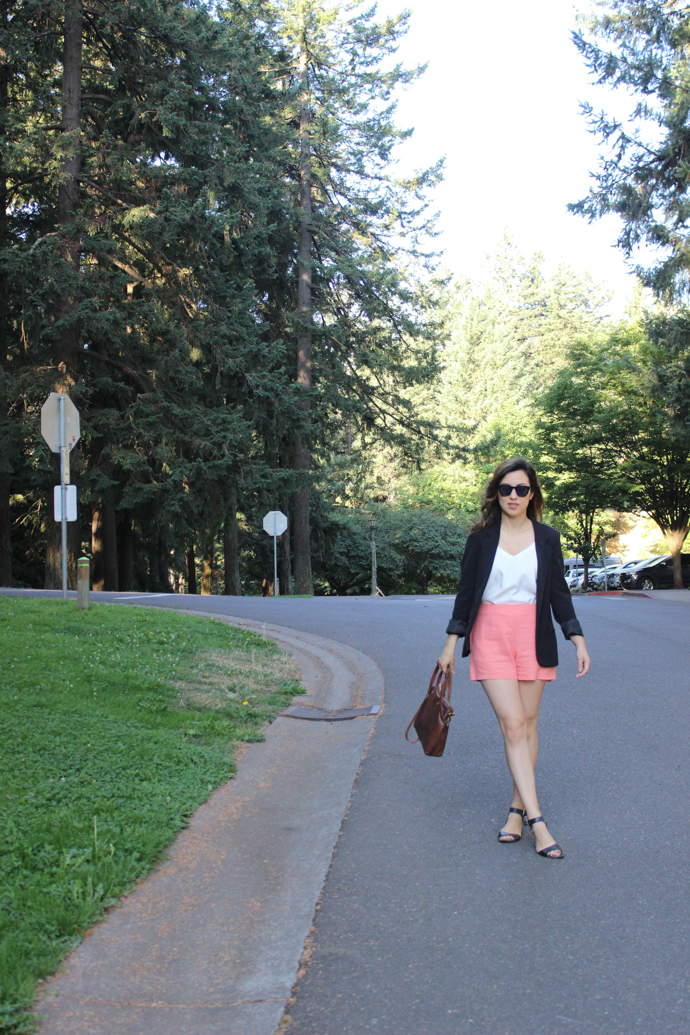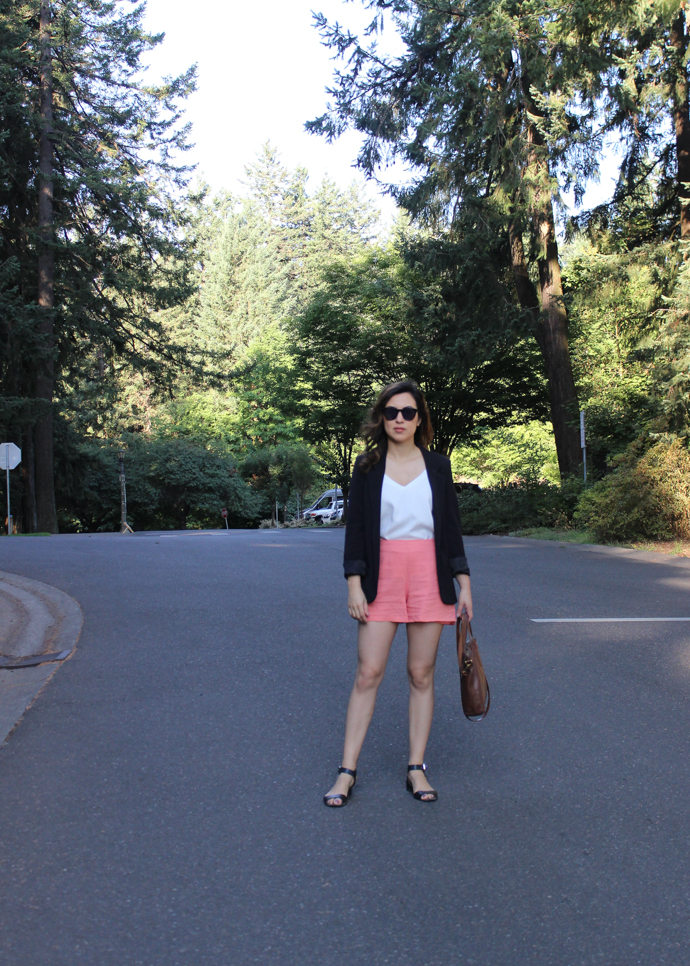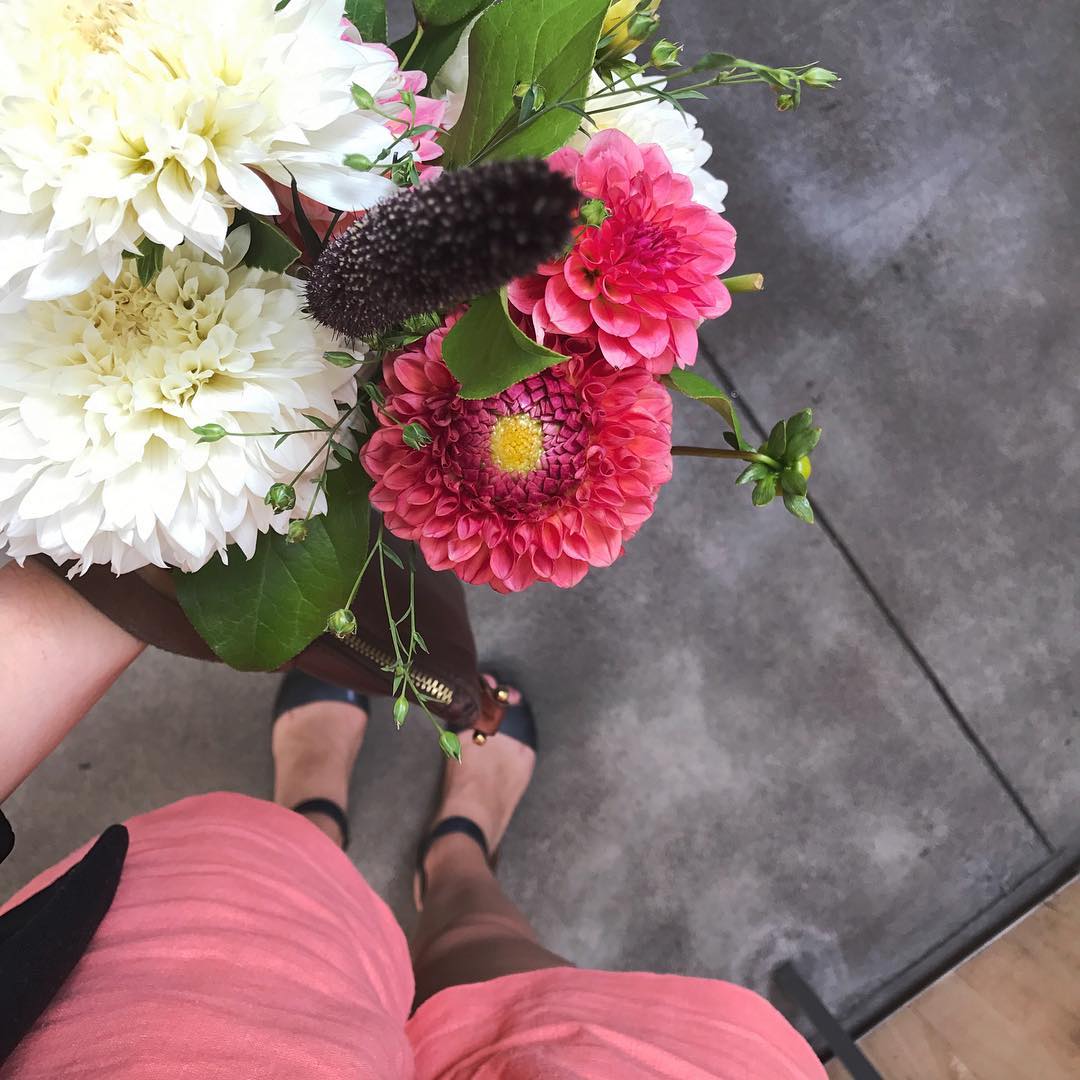 One of the things I love most about blogging is that I am often inspired by others in the blogging community. In fact, I was about to toss these linen shorts in my donation pile when I stumbled upon this outfit on my Instagram feed. I loved how effortlessly cool Geneva from A Pair And A Spare looked, so I had to try to recreate her outfit.
 If you've been following this blog, you might remember these linen shorts from outfit posts such as this one. Although I love that outfit I wore to the beach a few years back, it's just not me anymore. Nowadays, I prefer a more subdued color palettes and gravitate towards minimalist style. And just a few days ago, I thought these bright and colorful shorts didn't quite fit into my new aesthetic.
However, Geneva proved me wrong! These bright and colorful shorts can work with my current style if paired with the right pieces. A long black blazer and a white silky top balance out the bright hue of these linen shorts. These pieces also add a chic vibe to this outfit, making it a great look for a date or brunch with some friends. Wouldn't you agree?
---
Shop this Look
Thrifted BDG Blazer (Similar here and here) | Asos Silky Top | Asos Coral Linen Shorts (Similar here, more options below) | Nine West Sandals (Similar)