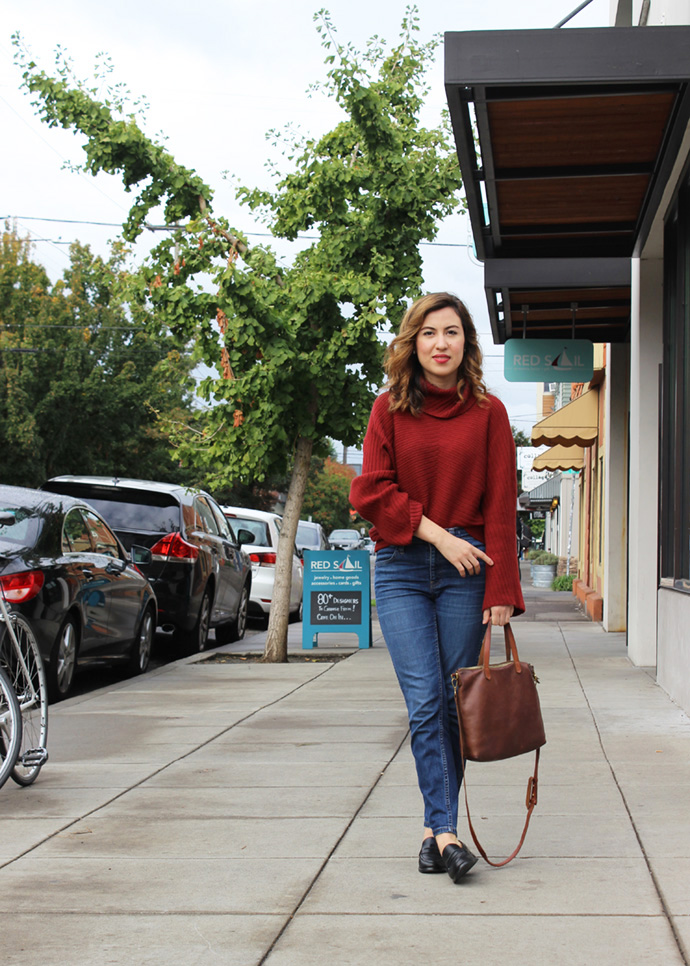 Since I've been in Portland for two years and I don't seem to be leaving anytime soon, I figured that it was about time that I started stepping up my sweater game. I have to tell you that it can be challenging to find something that is both cute and warm, fits well and can stand the test of time. Luckily for me, I walked into Anthropologie a few weeks back and found this burgundy sweater that checks off all of the things on my list.
There are so many reasons why I would recommend for you to purchase this Anthropologie sweater. To start, it's super practical for those extra chilly days; the turtleneck style keeps you nice and warm without it looking too bulky! I also like that it cinches in at the waist, which helps accentuate your shape instead of making it look like you've been swallowed up in fabric. Finally, I have to note the fun bell sleeves which make me feel like I'm a holiday angel. Hehe. This Anthropologie sweater also comes in three colors, so I'm considering going back for more!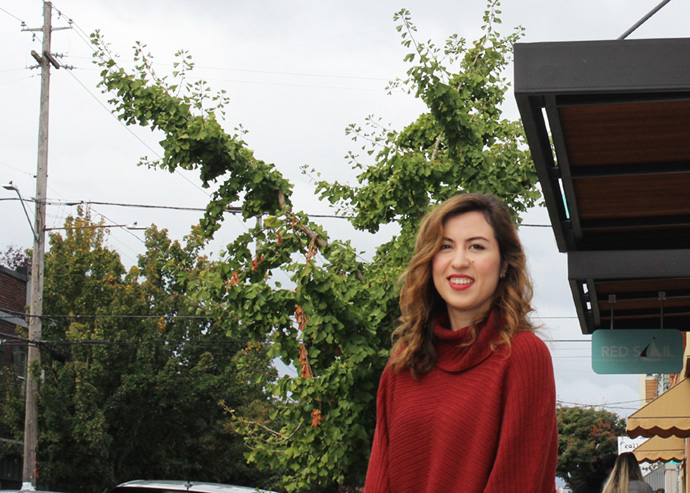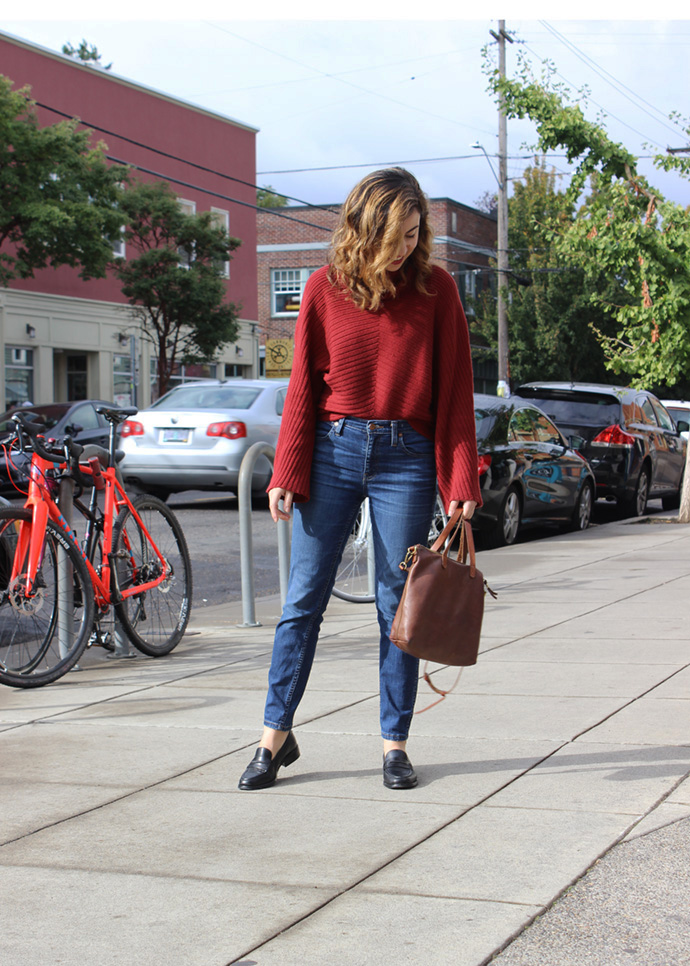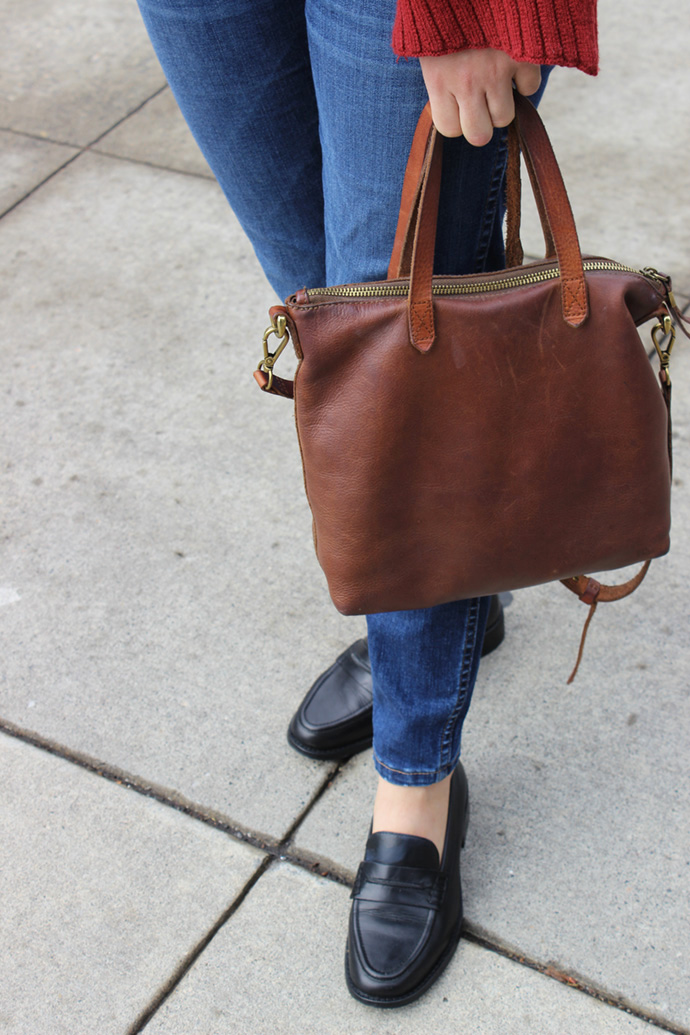 I wore these menswear-inspired Madewell loafers that I purchased as a replacement to my previous pair. As I mentioned in this post, I love that they add a masculine touch to an outfit, which can create a nice contrast at times.
***********************
Aside from making sure that my wardrobe is appropriate for fall and winter in Oregon, I have also been trying to do my best to enjoy the changing of the seasons. That means I'm trying to participate in as many fall traditions as possible. This upcoming weekend, I'm planning to go picking and carving pumpkins with a few friends. I've never done either before, so it should be a fun experience!
---
Shop this look
Anthropologie Turtleneck Sweater | Madewell 9″ Rise Jeans, Loafers and Transport Tote Bag