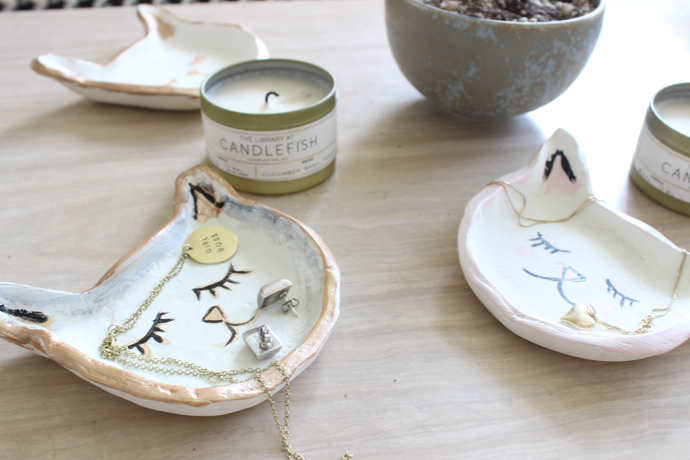 Now that I'm out of school and have some free time, I'm trying to find ways to cultivate my creativity. I had been wanting to use air dry clay for a project ever since I saw these DIY planters on Design Love Fest a few years ago. However, I did not know what exactly I wanted to make. Thankfully, an idea finally came to me a few weeks ago. I was trying to tidy up my room and realized that I did not have enough ways to display my jewelry. That's when I came up with these fun DIY kitty jewelry dishes!
Overall, I'm really happy with how this project turned out. I also love these jewelry dishes because they are cute, practical and make great gifts. If you're searching for a fun touch to add to your space, keep on reading to learn how to make your own!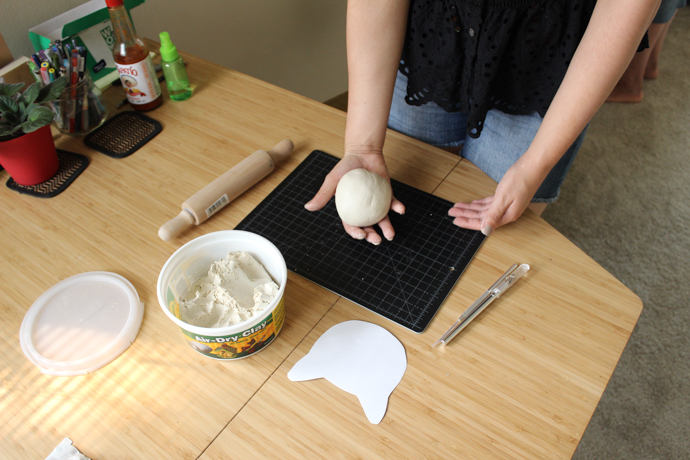 What you'll need:
Rolling Pin
Cutting Mat
X-acto Knife
Sand Paper
Craft Paint
Paint Brushes
Flour
Paper/Stencil (I made my own)
To start, grab a chunk of air dry clay and roll it into a ball. This should end up fitting inside of your palm as shown above.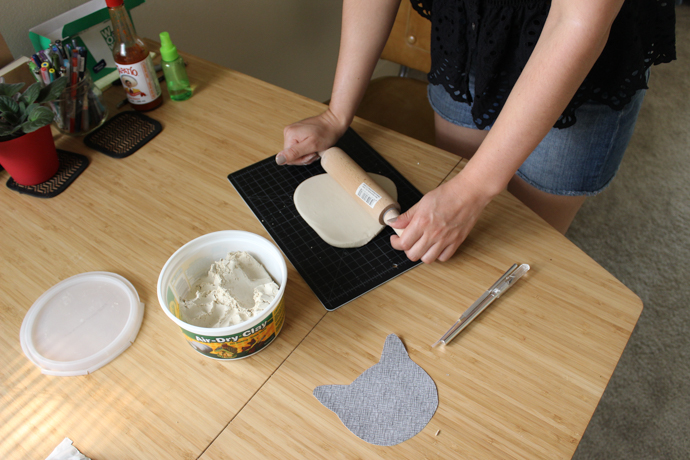 Rub some flour on the cutting mat and place the ball of clay on top of it. Next, roll out the ball until the clay is about 1/2-3/4 inch thick.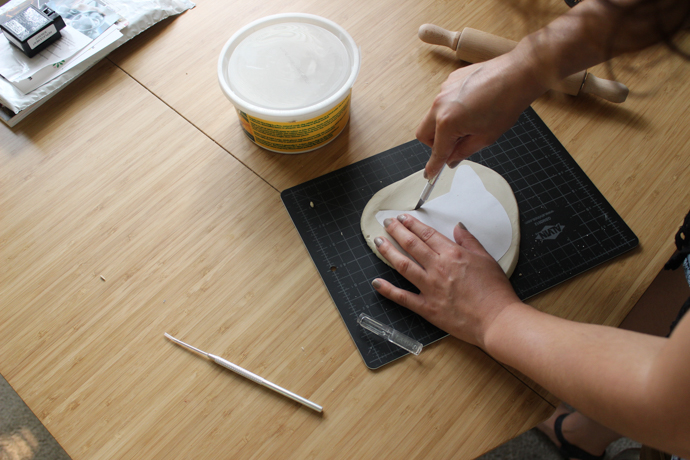 Place the stencil on top of the clay and use the X-acto knife to cut out the shape of a kitten.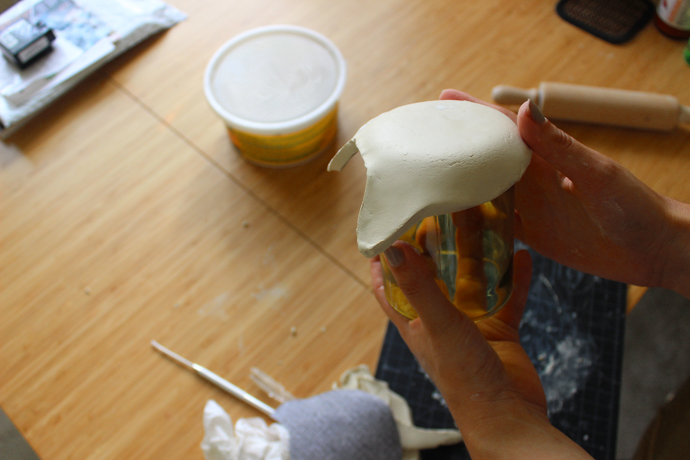 Next, place your shape on top of the bottom of a large glass or mason mar. This will help give your kitty jewelry dish a rounded shape.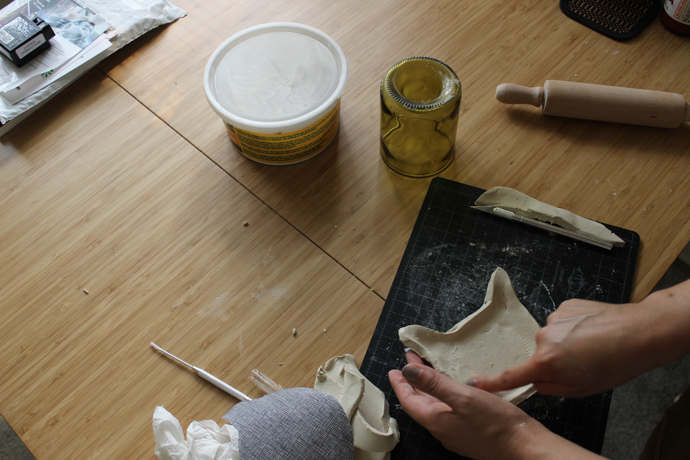 Before you put your jewelry dish away to dry, make sure to smooth out the clay a little. However, don't worry about making it too perfect. Make sure you let the clay dry for at least 3-4 days before you move on to the next steps.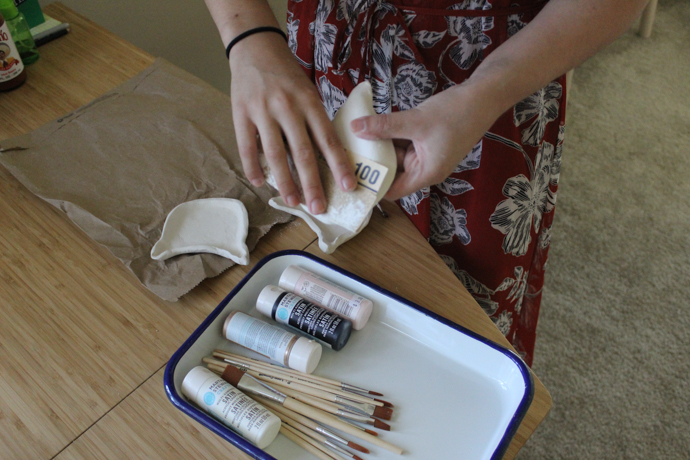 Once the clay is dry, you can use sand paper to smooth out your jewelry dishes. It's up to you how smooth you want it to be at the end. As you can see, I was fine with my jewelry dishes being a little bit imperfect.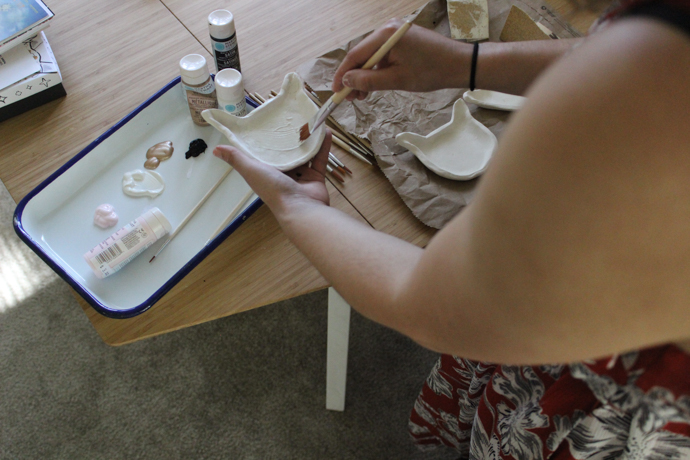 Finally, go ahead and paint your jewelry dishes. It's up to you how you draw the kitty face, but you can always use my dishes as a reference. I would also encourage you to get as creative as you can with paint. I definitely experimented with shading and colors here and there.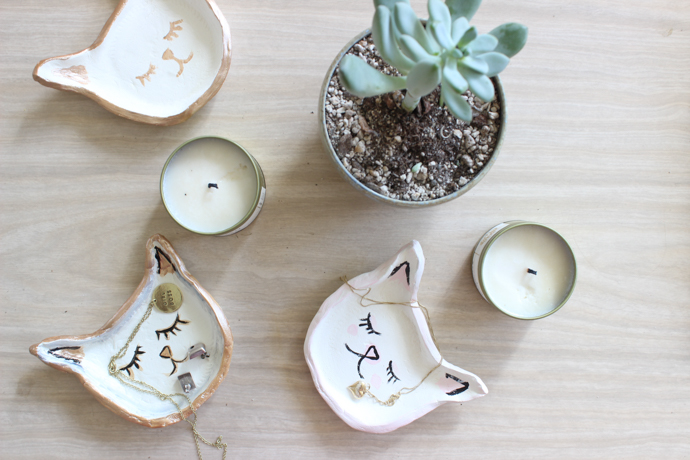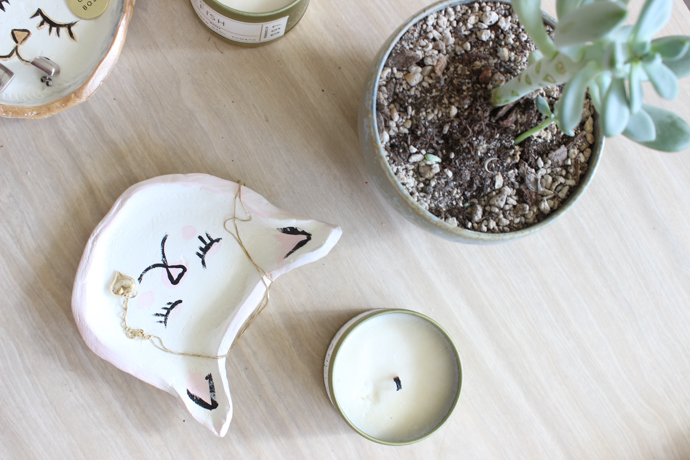 I hope you all enjoyed this post as much as I enjoyed creating these DIY kitty jewelry dishes! Please let me know if you make your own!