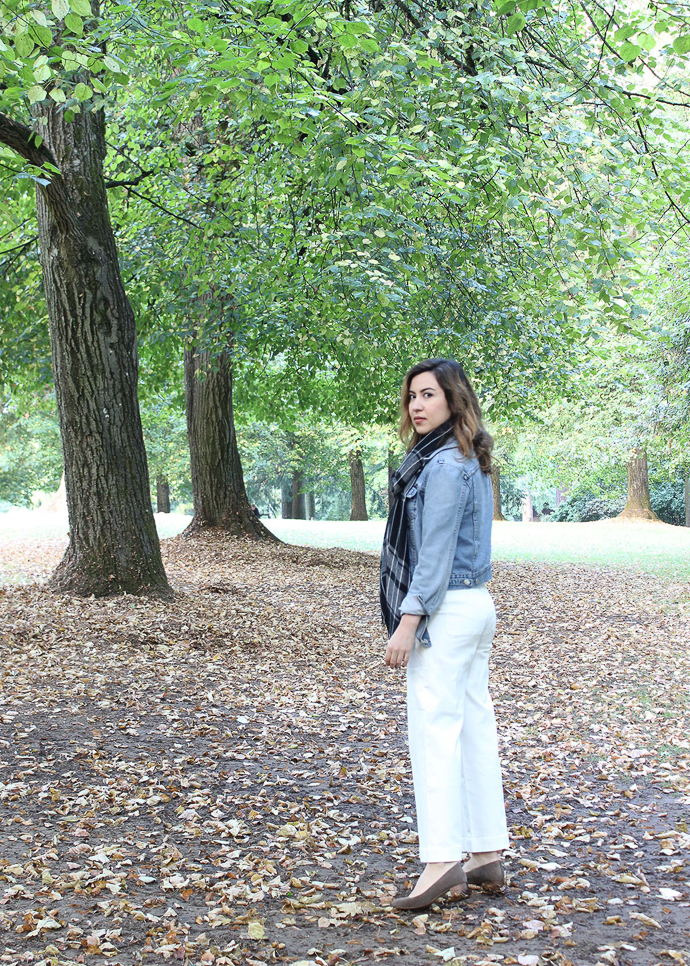 When it comes to my wardrobe, I can be a creature of habit; I tend to stick to the same silhouettes and pieces that I already know will work for my shape. However, I'm a firm believer that trying new things can lead to something good. Take these white wide-leg crop pants from Everlane for example.  I was hesitant to purchase them at first because I wasn't sure whether the shape would work for my height and figure (I'm 5'4″). Thankfully, after reading tons of rave reviews about these bottoms on Everlane, I decided to take a chance and buy them.
As you can guess, I'm one happy customer! To start, these pants are extremely comfortable. The crop shape also helps create the illusion of elongated legs, and the wide-leg cut really helps to accentuate the waist. Also, as is the case with many Everlane products, the quality of these white wide-leg crop pants is just superb. I can easily say that this is a piece that will be in my wardrobe for many years to come.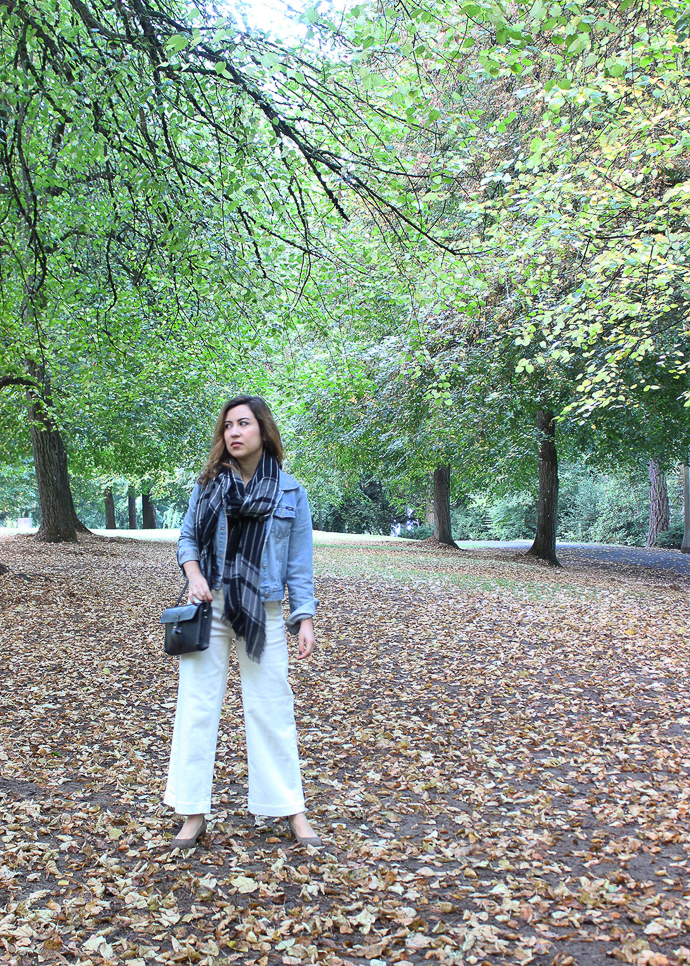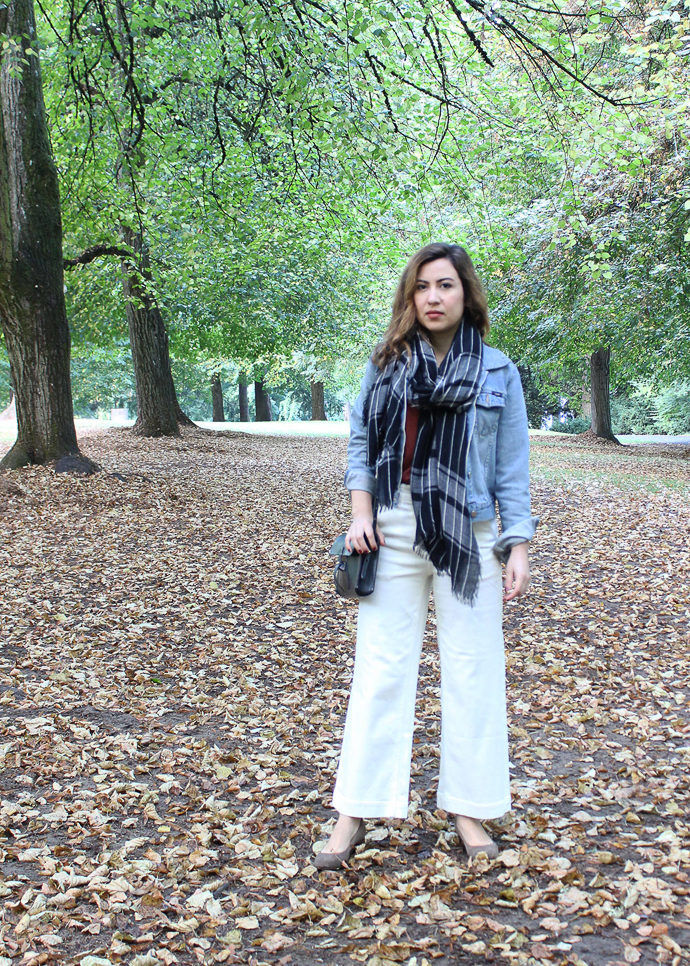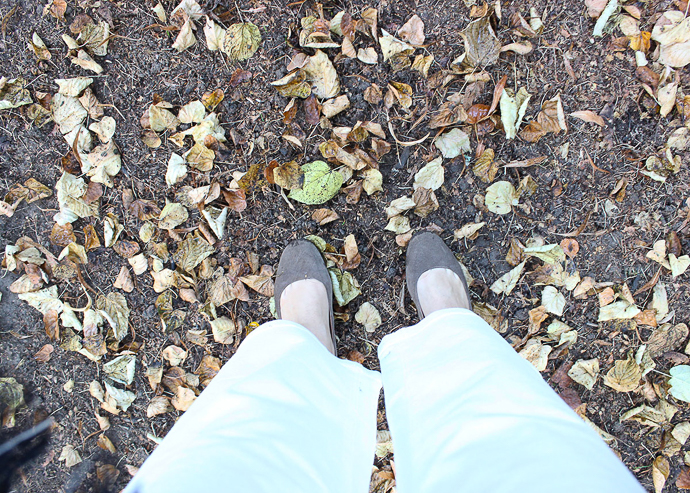 This weekend has been filled with some much-needed rest and relaxation. Although, I love making plans with friends, I really appreciate it when I can get some alone time. On Saturday, I wandered all over Portland, soaking up the last bits of sun until the rainy weather decides to settle in for the rest of the season. I also indulged in brunch at Commissary and a good book — I'm currently reading Drown by Junot Díaz and it's so good! I also stopped by the Rose Garden, where I was greeted with the most wonderful mix of scents. I'm tired from all the running around, but I also feel strangely energized for the busy week ahead!
I hope you all have an amazing week ahead of you and thanks for stopping by!
xoxo
---
Shop This Look
Everlane Wide-Leg Crop Pants | Zara Scarf (Similar here) | Madewell Ella Pump | Denim Jacket (Old, Similar here)