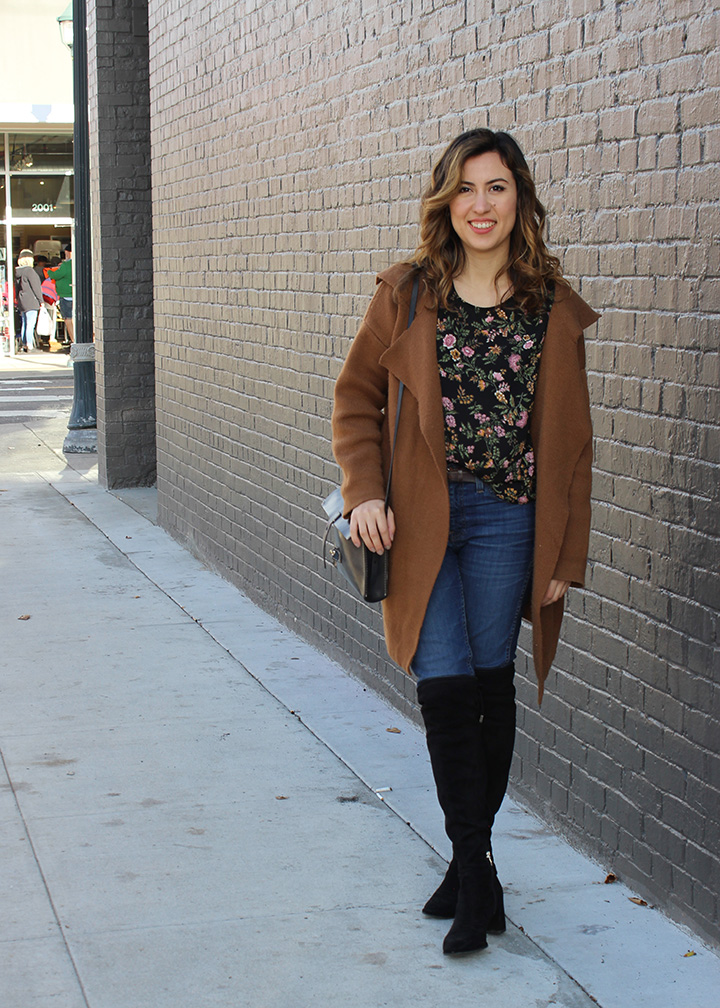 ---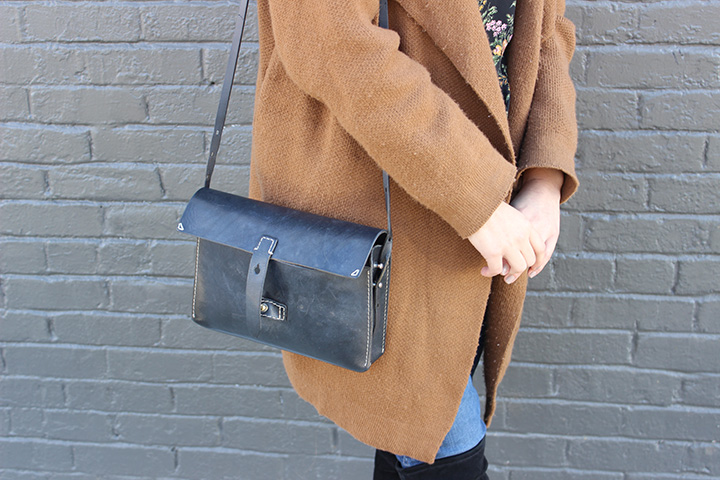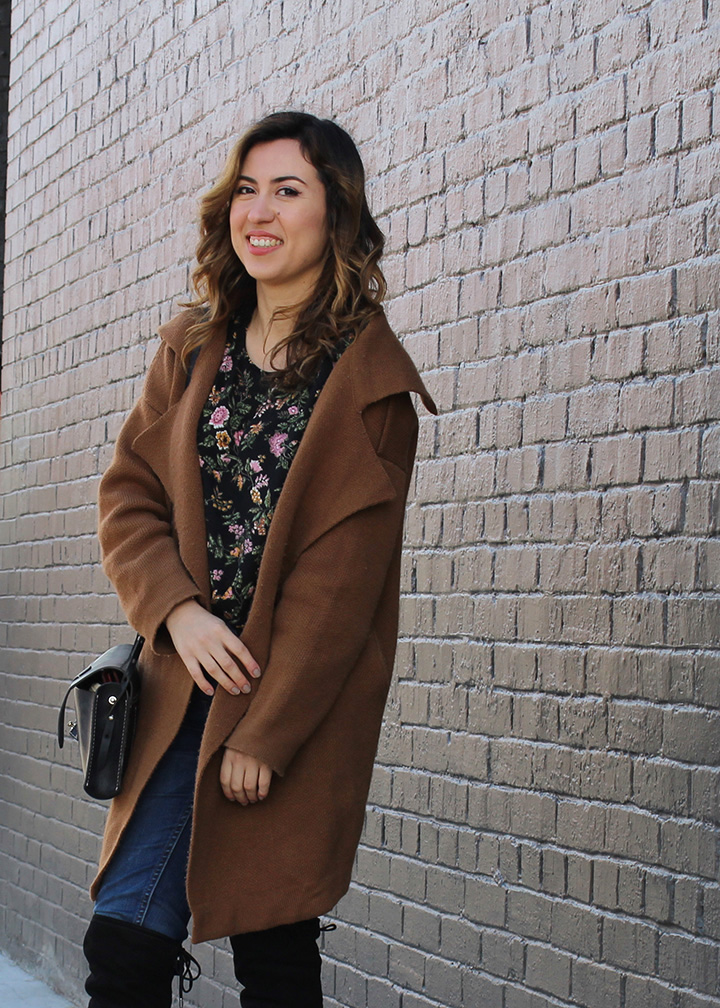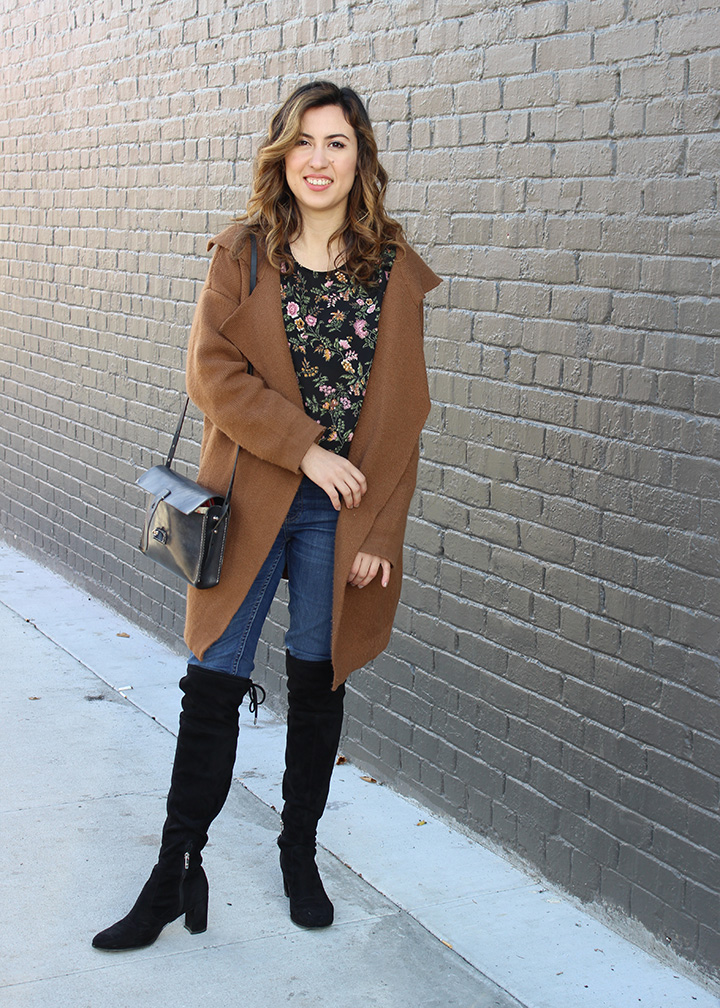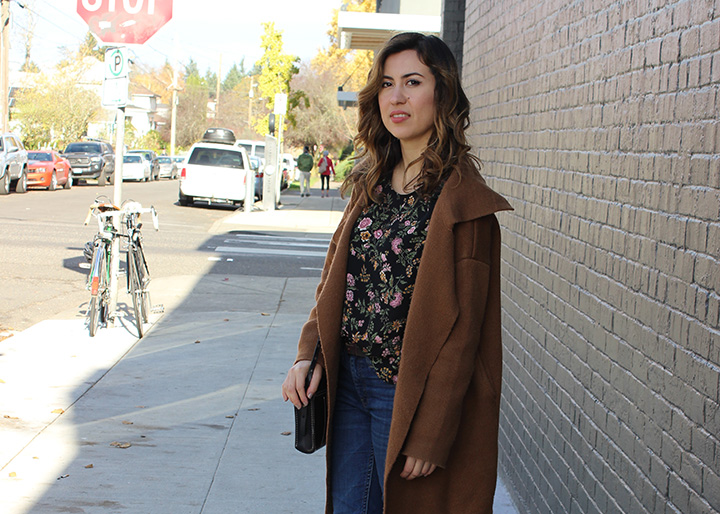 Hello friends! Today I'm going to be talking about a few of my Portland fall style staples. Now that I'm entering my 3rd year in the Pacific Northwest, I'm finally gaining a better sense of what items are a must in my wardrobe. I've had this knit sweater coat since before I moved up here and it continues to be in heavy rotation. The style and color are both classic and versatile, and I love myself a piece that doubles as a blanket. The oversized and drapey fit gives it a nice shape. In addition, the warm color makes it easy to transition pieces like this floral top into the fall season.
Although these boots are a recent purchase from earlier this year, I can't imagine my life without them. On top of being cute, they are extremely functional when the temperatures start to drop. I tell everybody that asks me about them that the reason they are so amazing is that they double as a second pair of pants. I'd recommend them if you're starting to feel like you could use an extra layer of clothes.
=========
I hope all of you in the States had a wonderful Thanksgiving. I was lucky enough to have my sister visit me in Portland and had an amazing time. It was fun doing things around Portland that I usually can't drag other people to do with me. We went to yoga, visited the Kennedy School soaking pool, and dined at a few great restaurants. We also went on an epic bar crawl. We visited a very fun tiki bar called Hale Pele and managed to get a seat at the Multnomah Whiskey Library. Let me know if you'd love to see some type of Portland city guide here in the future!
---
Shop this look
Camel Coat (Similar here and here) | Floral Bell Sleeve Top (Similar) | Madewell Jeans (Similar) | Marc Fisher Over-the-Knee Boots | Madewell Bag