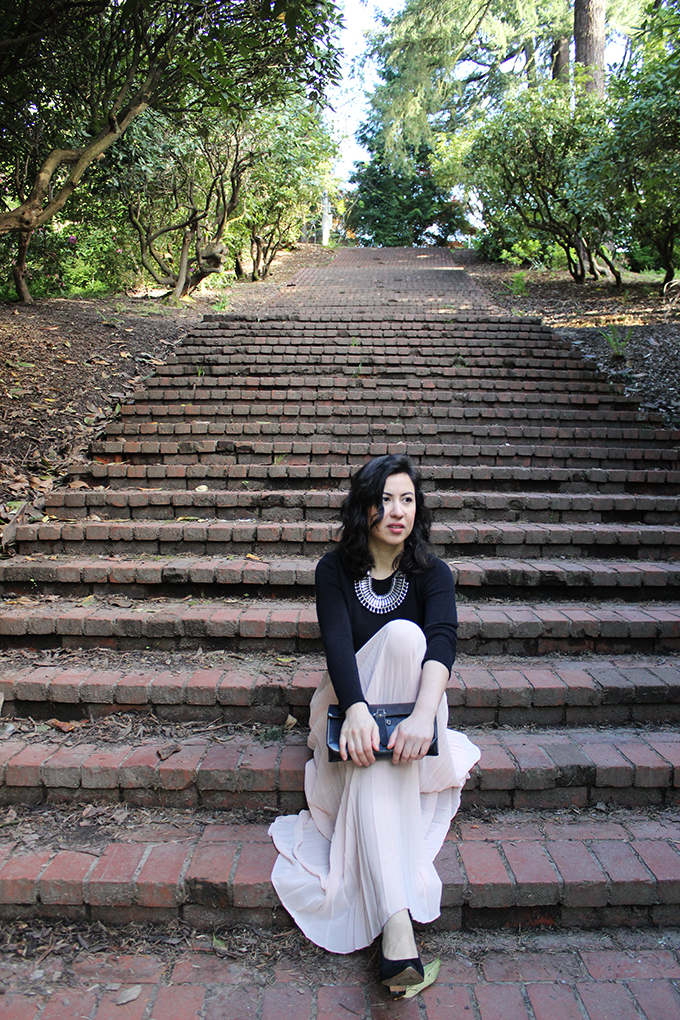 2017 Outfit Recap
Today, I'm sharing an outfit recap featuring some of my favorite looks from 2017. It's always fun to browse through my little corner of the internet and see how my style has evolved, think back on the fun projects I've worked on and milestones I've achieved. Just this year, I graduated from grad school, started a new job and had many fun adventures. The year was full of great heartbreak as well, but I'm so glad to have people I love to support me through those tough times.
In terms of style, I've gone through a few hairstyles and colors just this year.  I've also become much better at investing in quality pieces an giving old wardrobe favorites new life. Maybe it's because I'm almost 30, but I feel like I've finally gained some confidence and definition in my style!
Although this recap is focused on style, I'm glad that I got to explore other creative projects on the blog this year. I completed a few recipe posts, DIY projects and continuously worked on improving my photography. I'm excited about what's to come in 2018 and am glad to share it with you all. I'm signing off for the rest of the year, but feel free to follow me along on Instagram.