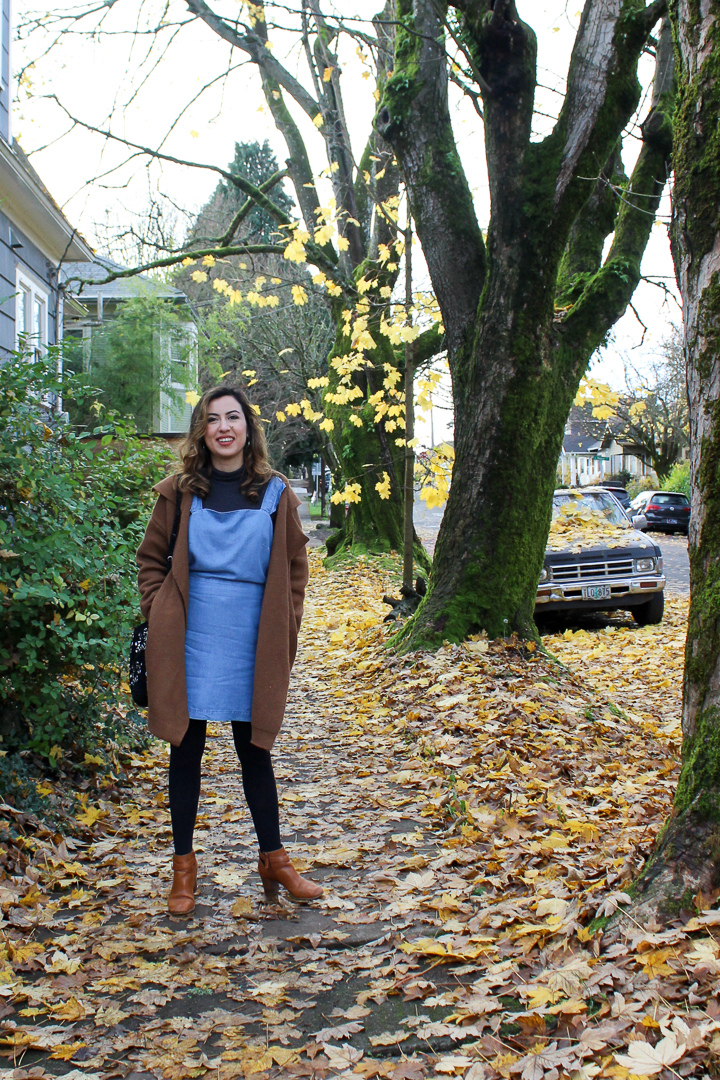 Although I know plenty of people yearning for a snow day, I'm relishing the sunny weather in Portland. It's nice to be able to live in something other than a raincoat and pants for a change. I recently took advantage of the sunshine to debut this denim pinafore dress that's just been sitting in my closet.
I purchased this dress over a year ago after falling in love with the frills and pinafore style. Initially, I intended this to be a piece for summer, but all you need is a simple turtleneck to transition this dress into fall and winter. I wore a dark gray turtleneck with this outfit, but I also think a white turtleneck would look pretty cute.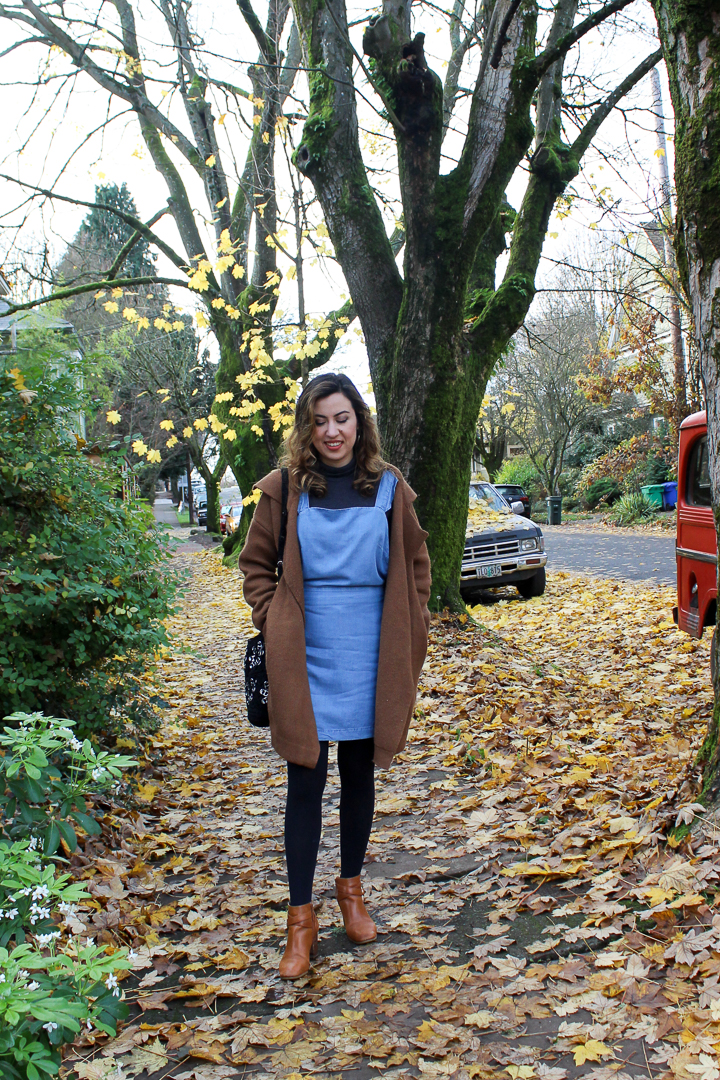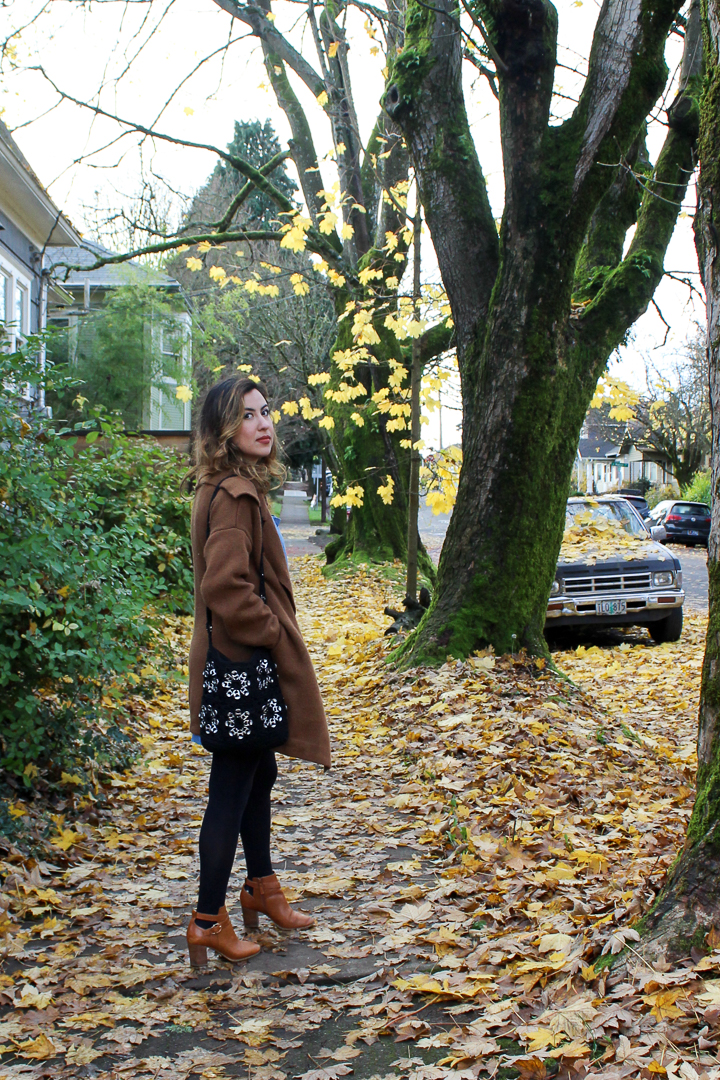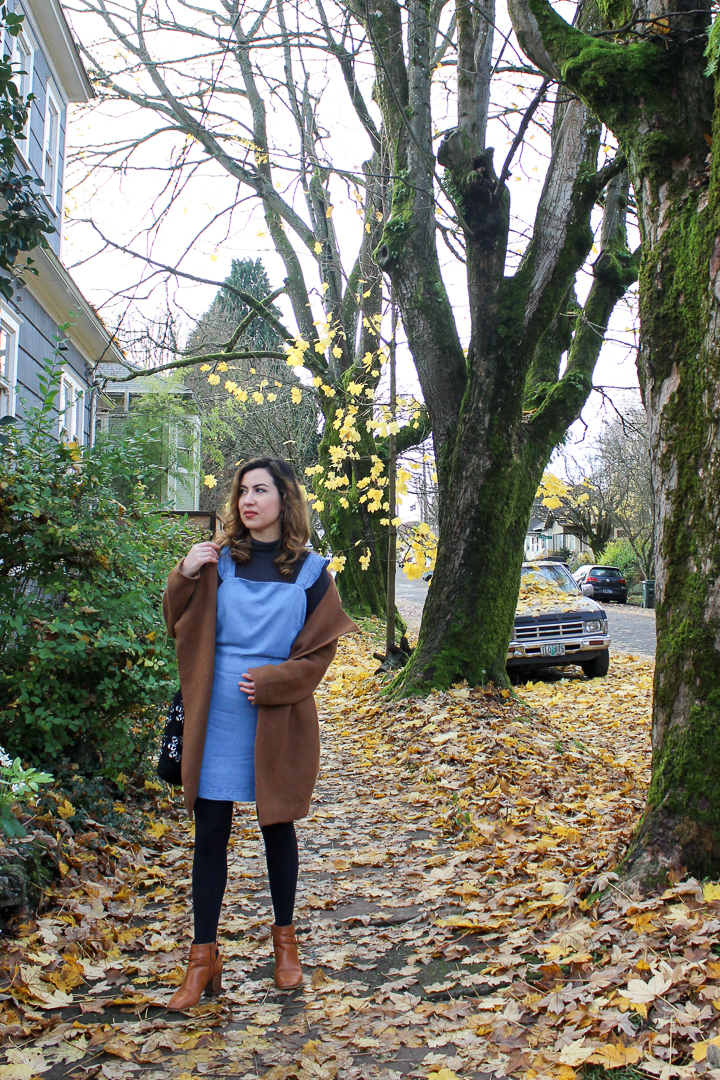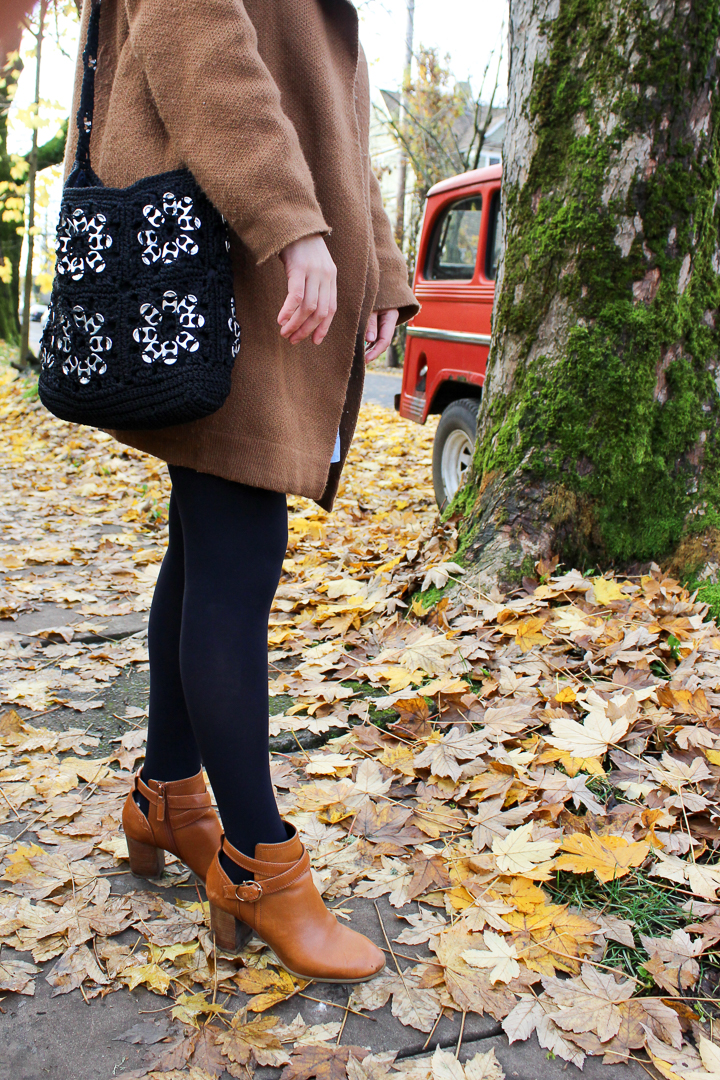 Even though it's bright and sunny outside, it's still pretty chilly. My secret for wearing dresses in this weather is wearing a thick pair of tighs. Speaking of which, Uniqlo Heattech tights have been a total game changer for me during the fall and winter seasons.
Another star of this outfit is this crochet handbag my grandma made for me years ago. To start, I receive so many compliments every time I wear it. It's also such a unique piece and it holds so much value because it's something she put in so much work into making just for me. She was such a crafty and talented lady, and I'm lucky to have inherited even just a little bit of her creativity.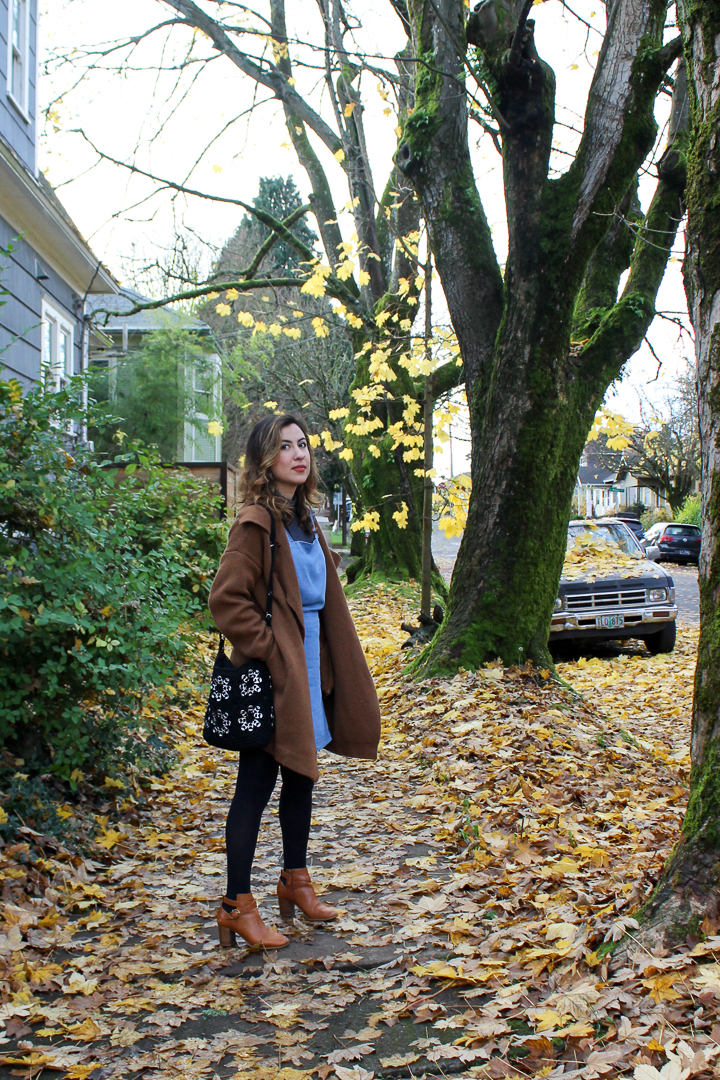 Life Lately
I've realized that I've stopped writing about my life as much as I used to this past year or two. Part of the reason why is that I enrolled in my MBA program. I figured not many of you would love to hear about how I was struggling with accounting or stuck in the library. However, I miss having a place where I can reflect and jot down my thoughts every once in a while.
In terms of life lately, November was filled with many ups and downs for me. I lost somebody who was very near and dear to my heart, my grandmother, the same one who made the bag pictured above. On top of all that, this event made me feel stressed in every aspect of my life. However, through this tough time, I was reminded of how lucky I am to be surrounded by amazing people. There were so many individuals who were generous enough to offer support and lend an ear when I needed to talk.
The highlight of my month was definitely having my sister Alejandra fly up to Portland for Thanksgiving. She visited me for about 5 days and we had so much fun running around town. It was nice to explore a few new places and see the city through a fresh perspective. I also enjoyed the quiet moments when we just stayed in and watched TV and cooked up yummy food.
I don't know how quite to end this very long post, but I guess that I want to congratulate any of you that made it this far. I hope to write updates more often in the future and, hopefully, talk about much lighter topics. Wishing you all a happy week ahead!
*Photos by Ale Veyna
---
Shop this look
Gray Turtleneck (Similar) // Denim Pinafore Dress (Similar here, here and here) // Knit Camel Coat (Similar) // Uniqlo Heattech Tights // Cole Haan Ankle Boots (Similar)