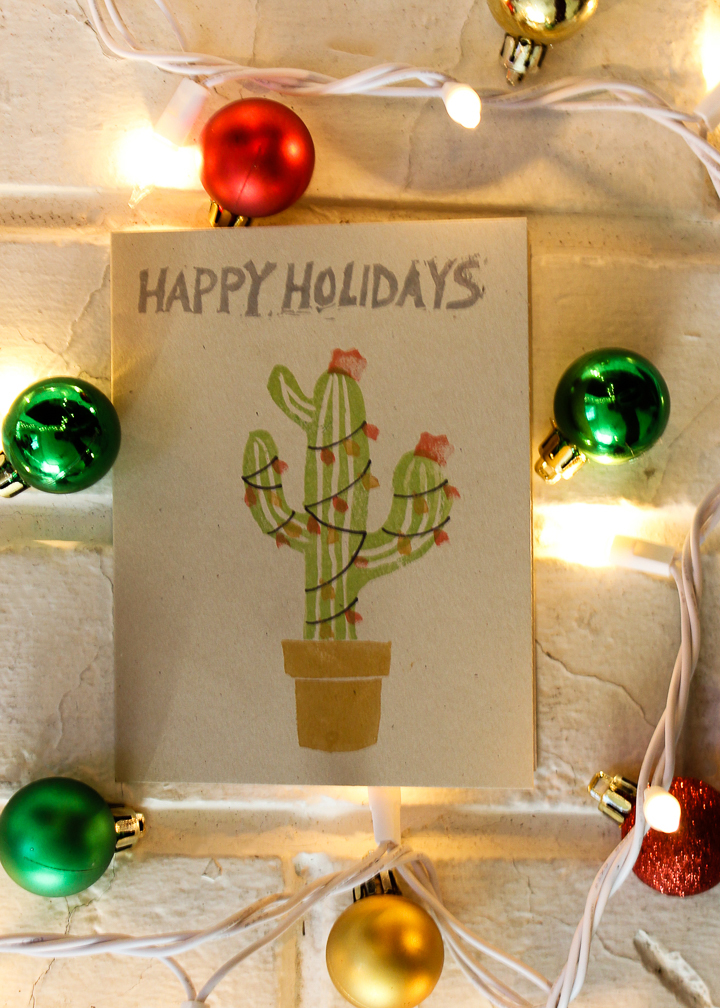 DIY Cactus Block Print Holiday Cards
What makes the holiday season enjoyable for me is finding time to reflect on the things and people that make this time of year so special to me. One of the ways that I've been managing to do that this year is by working on projects like decorating and writing cards to the people I care about. Today, I'm sharing one of these DIY holiday projects with you. I made these cards over the weekend, and it was a fun and relaxing activity to do while watching Netflix on a Saturday afternoon. Plus, I like that I'll able to give family and friends a holiday card that is a bit more personal and unique this year. If this sounds like an enjoyable holiday project to you as well, keep on reading to learn how to make your own!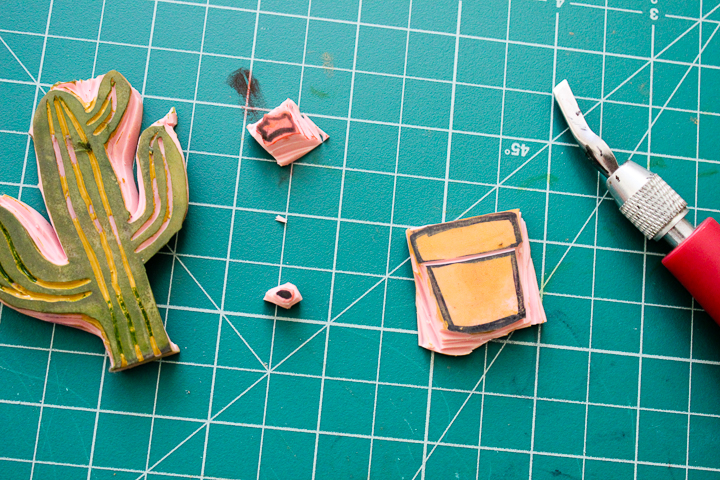 What You'll Need
Rubber Block(s) (I prefer these over linoleum because they are easier to work with)
Fine Tip Pen
For this design, you'll want to make the 5 stamps: a cactus, flower, planter mini Christmas light and phrase of your choice. Start by drawing each piece on a rubber block. You will then use your lino cutter to carve out your stamp, making sure to face the cutter away from you as you do. I would also recommend using an X-Acto knife to cut closely around the shape of the stamp. This will help when you're printing different parts of your design on paper and save you time carving away.
TIP: For words, make sure to carve them facing backwards so that they print correctly on paper. Think of it as being a mirror image like my stamp in the next picture.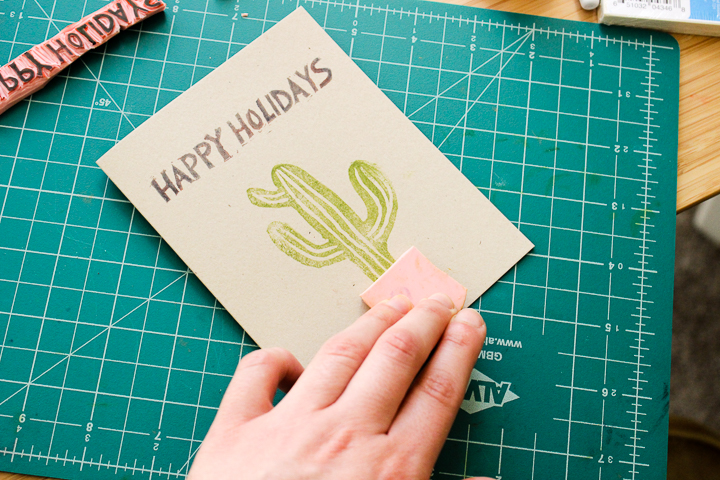 Use an ink pad with the colors of your choice and print each stamp, except the twinkle lights, on your card.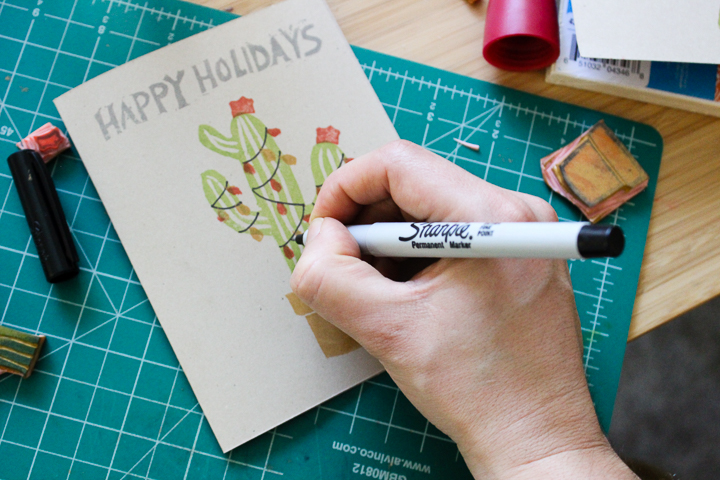 Use a fine tip pen to draw the string of twinkle lights on the cactus. Next, go in with the twinkle light stamp to print the lights in the colors of your choice and then you're done.

Maybe it's a sign that I'm getting older and more responsible, but I really feel like I'm conquering the holiday season this year. I decorated early and have already gotten most of my Christmas shopping done. And, as you might have already guessed, I've even got my holiday cards in the mail! If you're still working on getting ready for the holidays, I've got you covered. Make sure to check out my Holiday Gift Guide for Her for some great gift ideas.
Thanks for stopping by and have a great rest of the week!