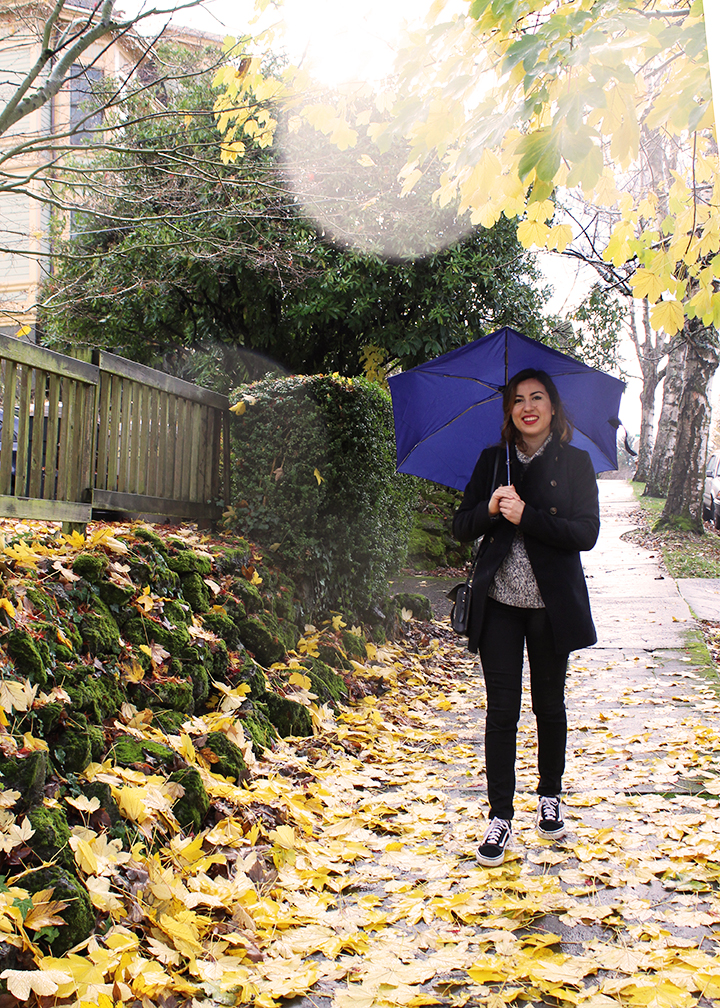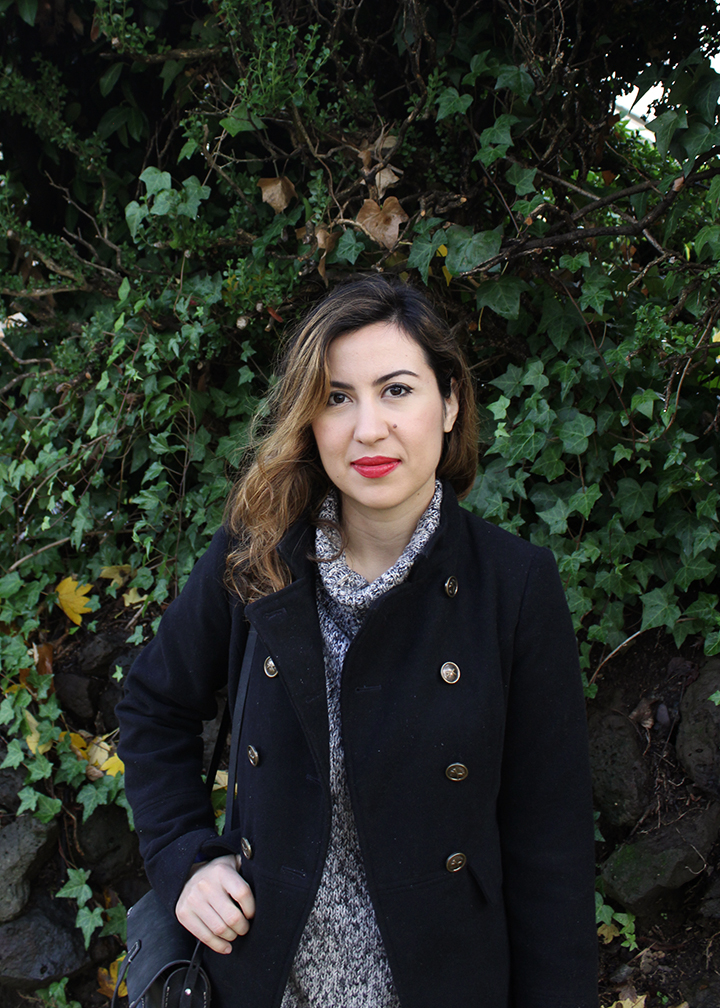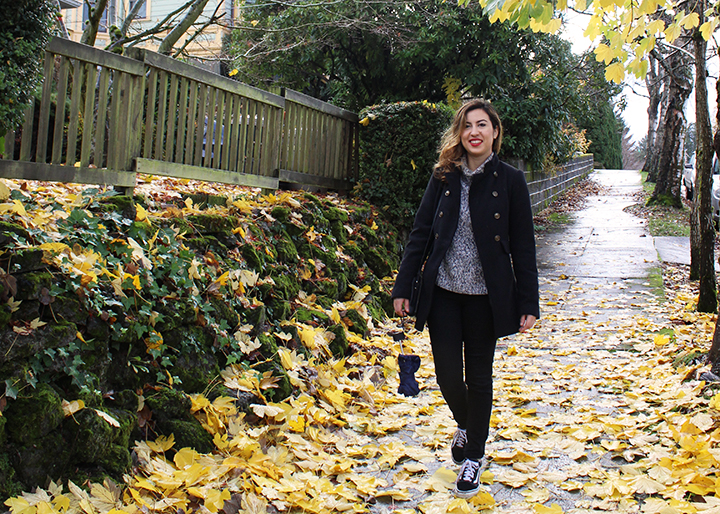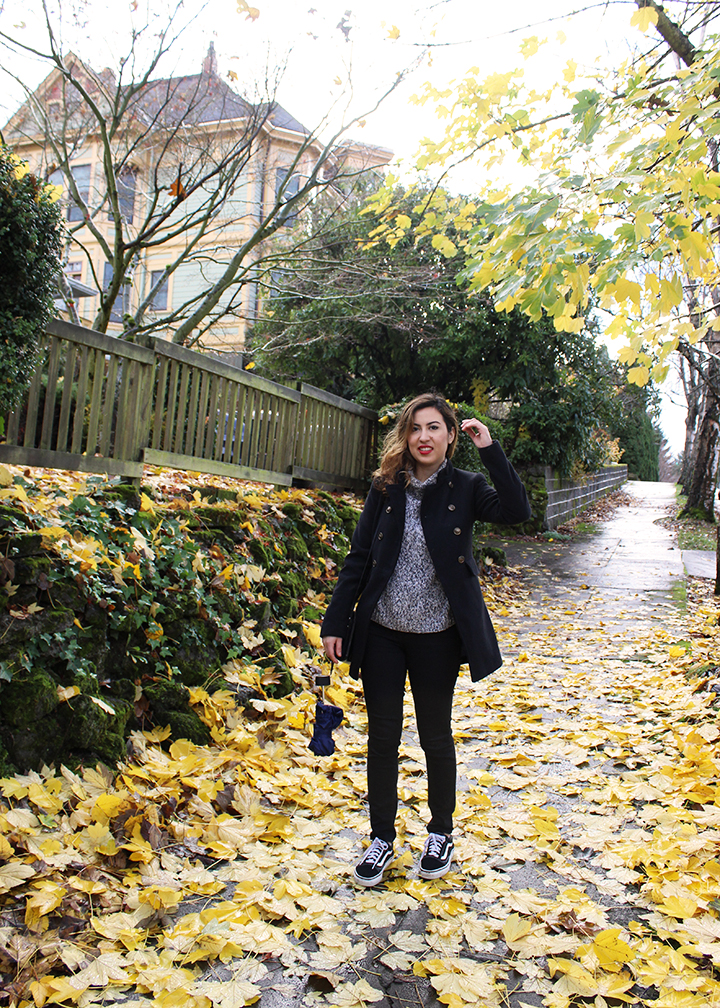 Today, I'm sharing a bit of my rainy day style with all of you. Although it rains often in Portland, I hardly ever get to capture these moments since I take most of my own photos. Luckily (or unluckily, depending on how you look at it), we got some rain while my sis Alejandra was visiting. We captured these shots while we were out for coffee and a leisurely stroll around the neighborhood.
My advice for dressing for rainy days is making sure to have shoes that cover your feet and a warm coat or jacket. You don't want to get your feet soaked! You can get away with sneakers on most days unless it's completely pouring outside. I've been wearing my Vans Old Skools a lot lately because they're versatile, classic and comfortable. I usually opt for a rainjacket on days when I'm on the run. However, I recommend carrying an umbrella if you want to mix things up with a cute coat.
Finally, I would say that a cozy-turtleneck is an essential part of my rainy day style. I love turtlenecks because they eliminate the need for a scarf and are super stylish. When you're on the run and trying to keep warm and dry, the last thing you need is another thing to carry around.
It's a challenge staying dry in the nonstop rain, but hopefully, some of these tips will help you out! Also, I'm wishing you all a fantastic holiday season. I hope to have time to touch base with you again before the end of the year.
*Photos by Ale Veyna
---
Shop this look
Military-style Coat (similar here and here) | Marled Turtleneck (Similar) | Free People Jeans (Similar) | Vans Old Skool Sneakers