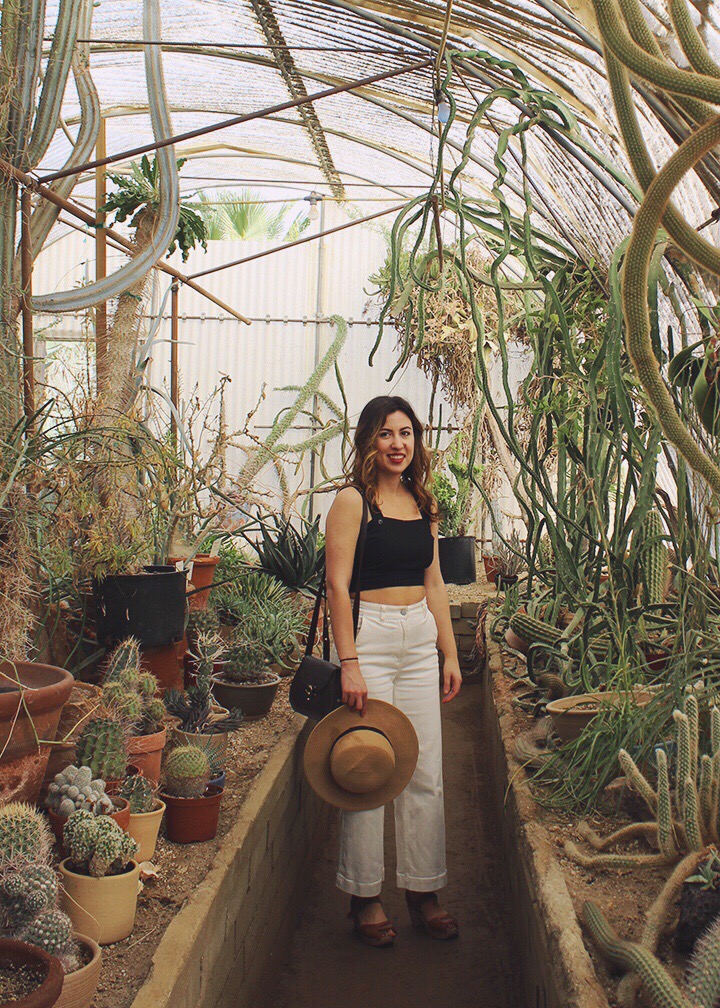 Last week, I celebrated two very special days. One of them was turning 29-years-old and entering the last year of my 20s. The other special day was my 4-year blogiversary. With both these milestones, it's kind of hard to believe how quickly time has passed. I remember my excitement when I turned 21 and feeling like I was finally a real adult. Little did I know that I still had so much to learn an grow. Likewise, I remember my enthusiasm when starting this blog. It's fun to look through the pages sometimes and see how I've matured and developed as a creative over the past few years.
To celebrate these dates, my sisters and I escaped out to the Palm Springs desert for two days. Our first stop was the beautiful Moorten Botanical Garden, a must-see if you're in Palm Springs. The entrance fee is only $5, and it's a beautiful place to explore and take in all the desert vibes. You'll find all sorts of cacti here and every corner is a photo opportunity waiting to happen.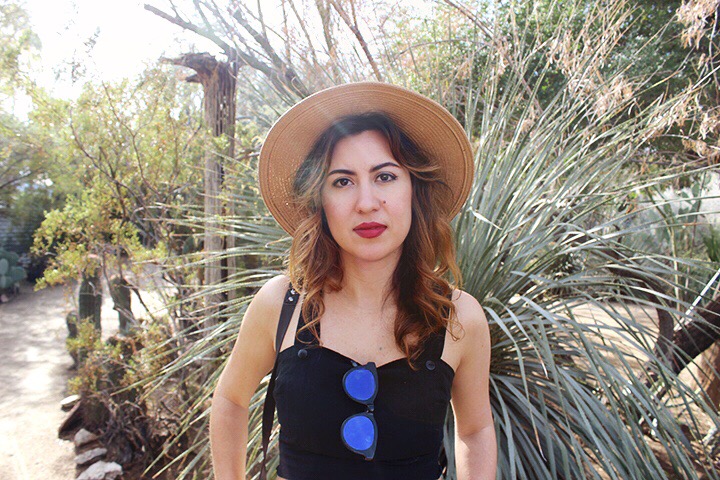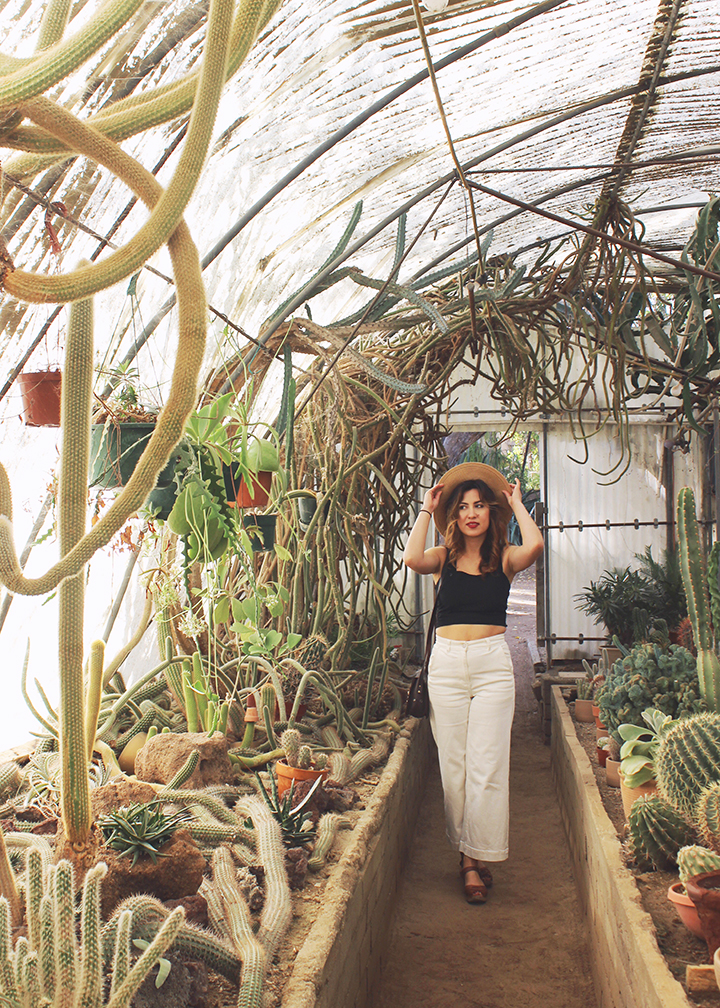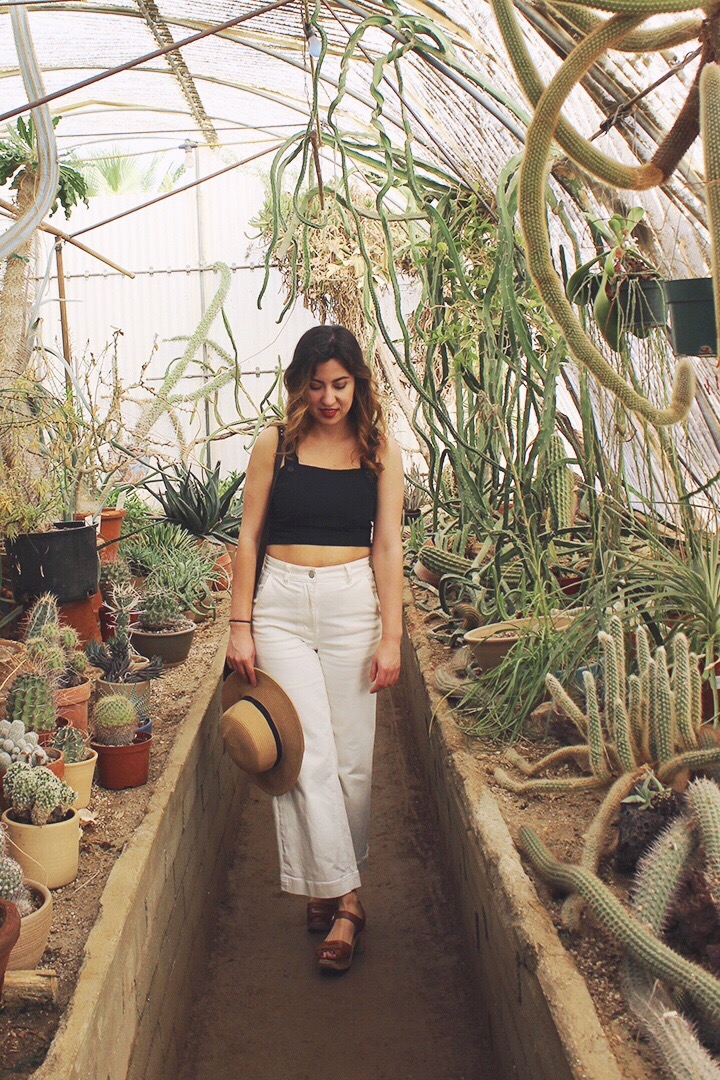 My favorite part of the garden was the Cactarium. This place is just magical and you'll find the most interesting cacti covering every single inch of it.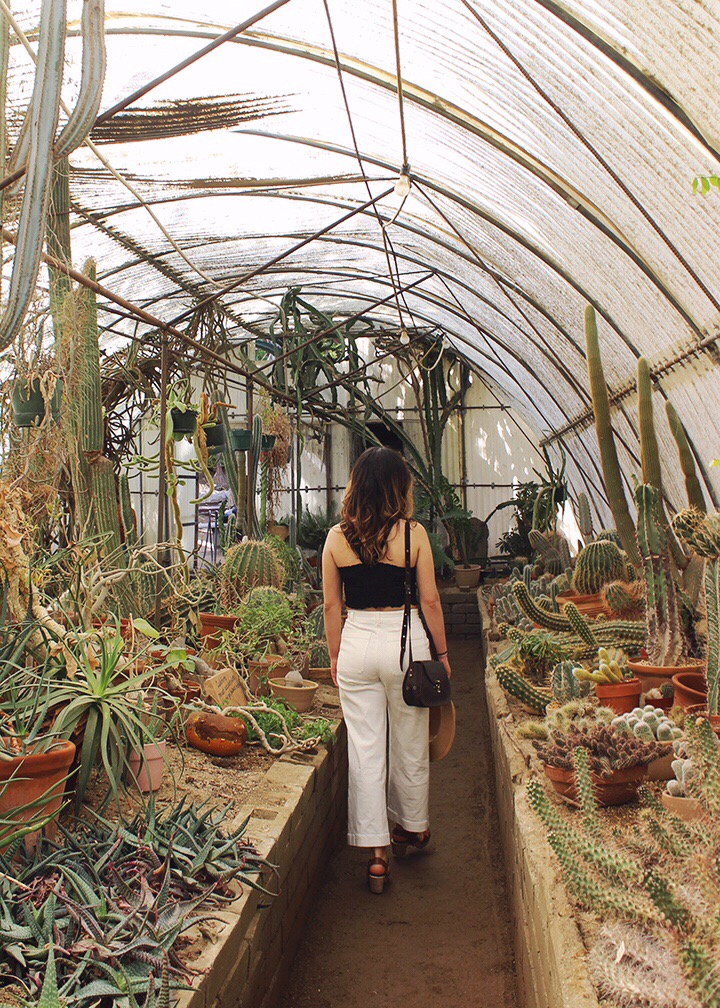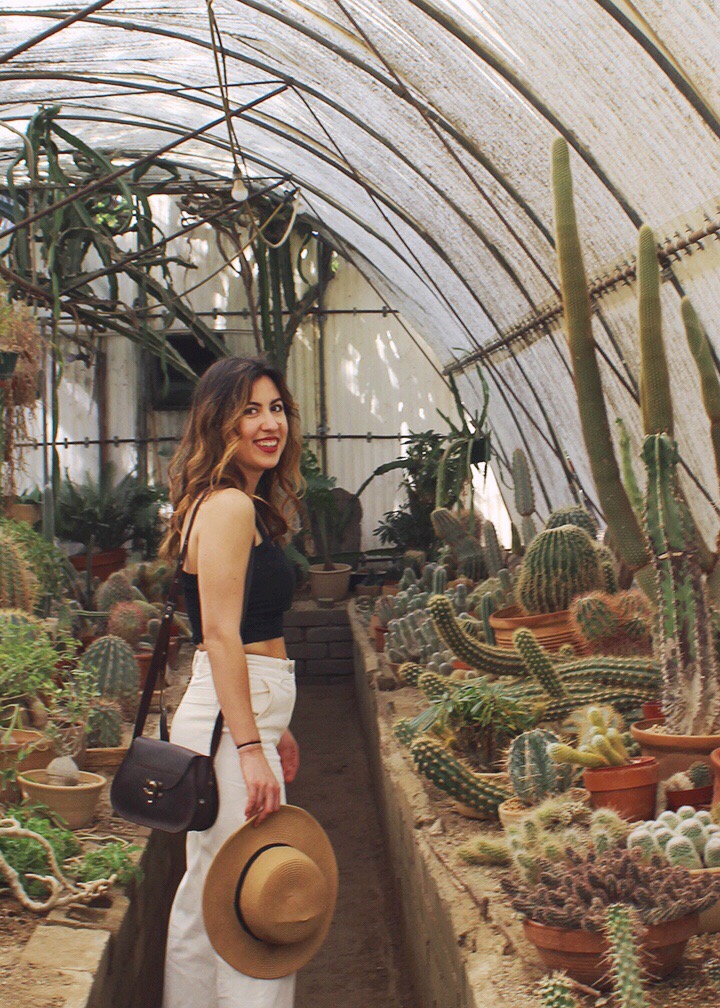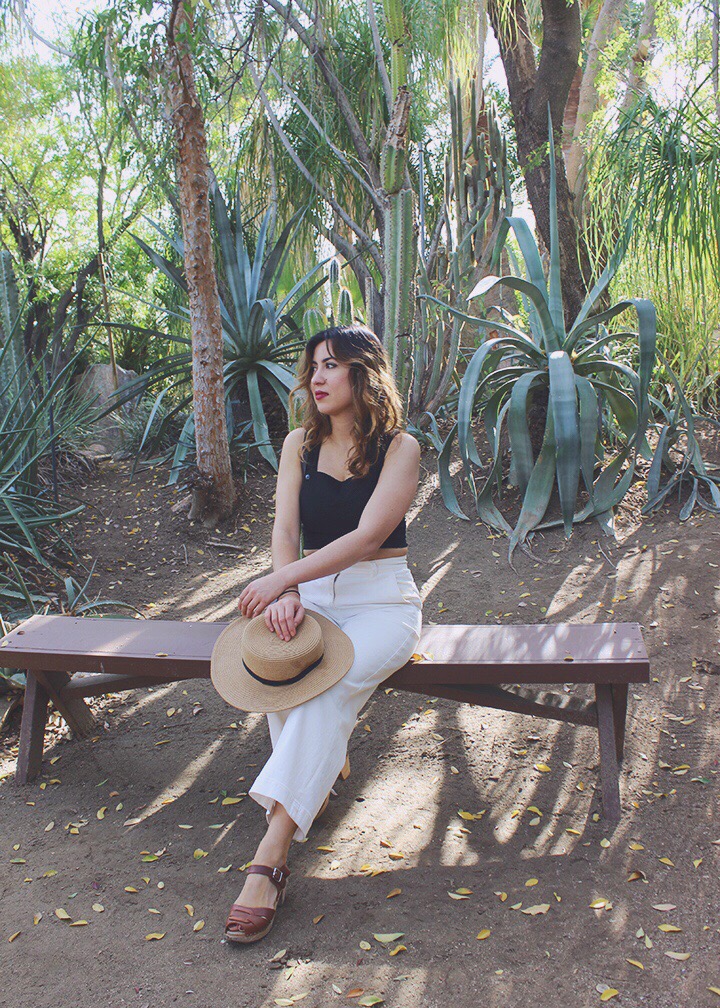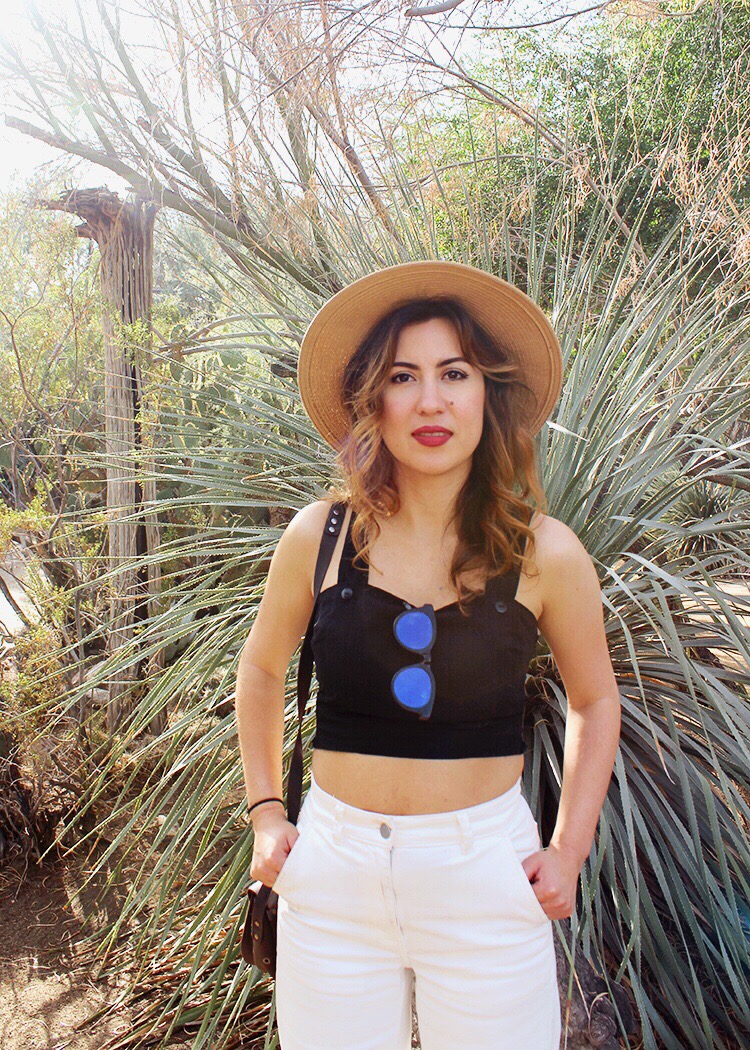 Since I was going to be in warmer temperatures, I saw it as an opportunity to break out these Everlane white crop pants. I wore them in this post not so long ago, but the chilly weather has prevented me from donning them again. It was a lot of fun styling them with this cute crop top from Indie brand Apricity. I like this combo because it allows me to show a bit of skin without feeling self-conscious. Of course, I had to finish off the look with my fave Lotta from Stockholm clogs. Although it's a bit early to tell, I can already see this ensemble becoming my summer uniform. What do you think?
---
Shop this look
Everlane White Crop Pants | Apricity Crop Top in Black | Lotta from Stockholm Peep Toe Clogs in Tan | Brown Saddle Bag | Boater Hat (Similar)