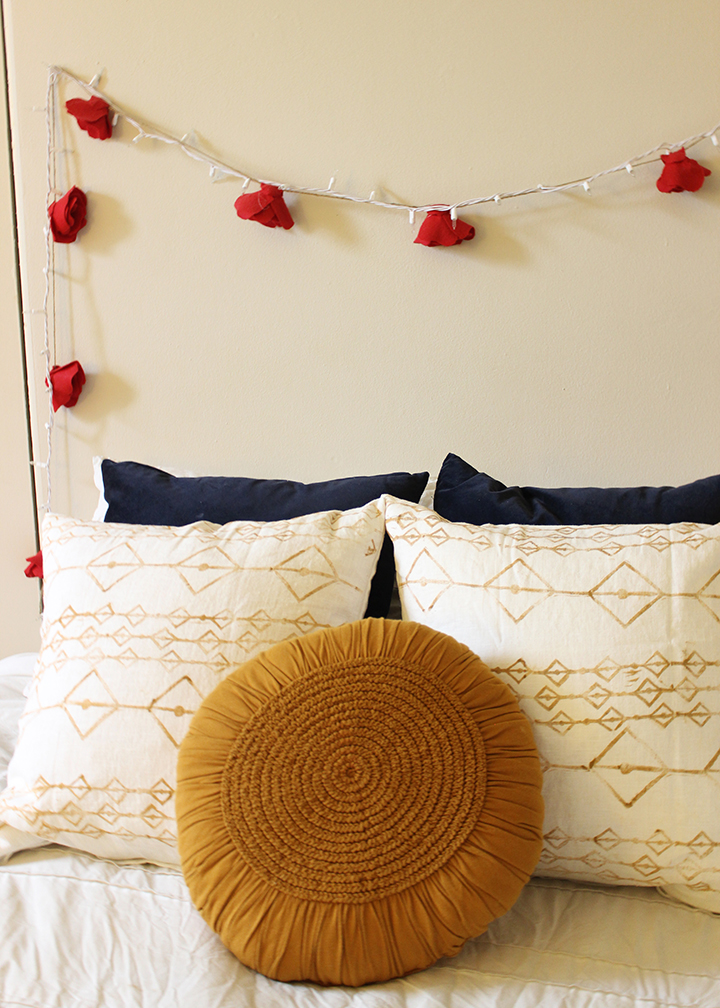 Since I've had the same decor for the past two years, I recently decided to give my room a bit of a facelift. I originally had the plan of purchasing a few decorative pillows to liven up my space, and was particularly looking for a pair of geometric pillows to add movement to my otherwise plain bedding. However, after hours of searching, I just couldn't find anything that really won my heart.
I've been on such a creative kick lately, that I decided to take a chance at making my own DIY gold printed pillows after finding these affordable linen cushion covers during a trip to IKEA. At only $7 each, I knew that I could afford to experiment a bit. I have to say that I was very happy with the final result. If you're looking for a fun and easy project to add more color to your room, this DIY is definitely up your alley!
IKEA Hack: DIY Gold Printed Pillows
Supplies:
Ink (of the color of your choice)
Ruler
Pen
Marker
X-Acto Knife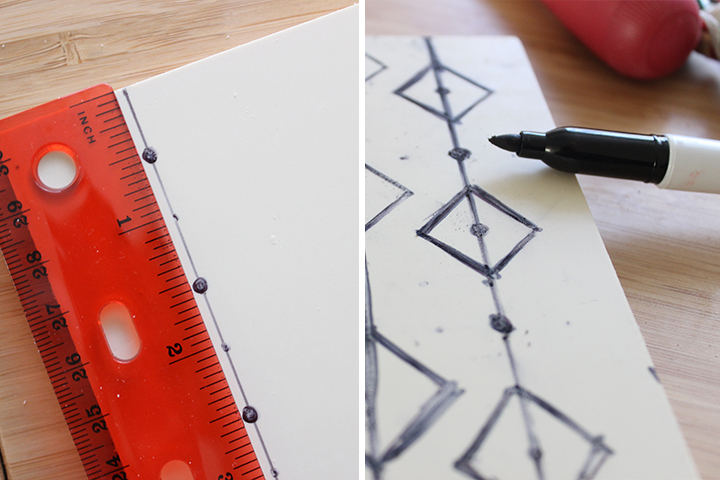 Start this project by first drawing your design on a linoleum block. Since one of my stamps was a bit more intricate, I decided to measure my pattern out with a ruler to ensure that I was properly spacing things out. However, I took a more freehand approach to the second stamp I made since it was just one giant diamond. I would say do whatever feels most comfortable to you.
Draw your pattern with a pen and then outline it again with marker to thicken the lines. Since you're getting rid of the negative space, this will help you better determine what parts of the stamp you want to carve out.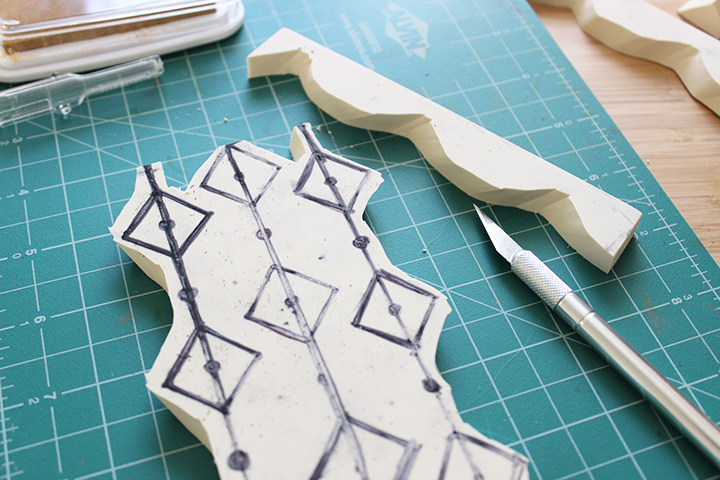 Once you're ready to carve, I would recommend first cutting out the outline of your design with an X-Acto knife. This saves you time on carving, and is useful for when you start printing because you can better determine the placement of your design.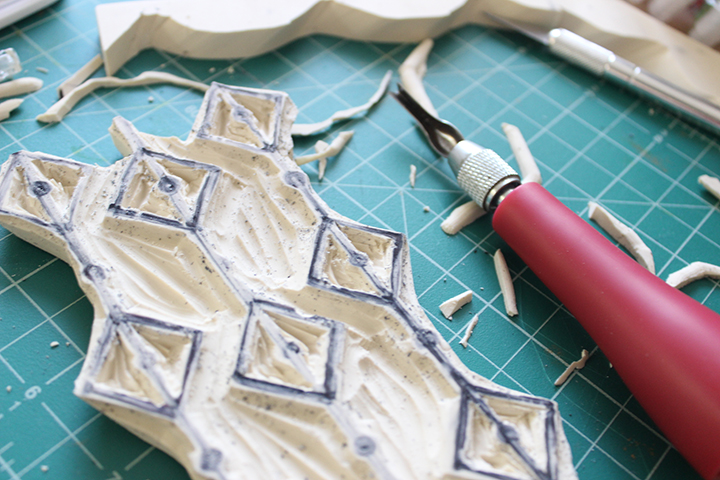 Once you have the outline of your design, it's time to start carving. Remember that you are carving out the parts of the linoleum block that are not outlined in marker.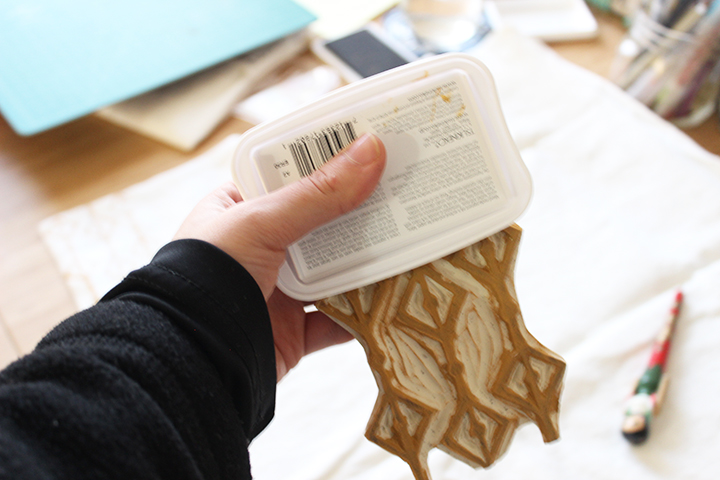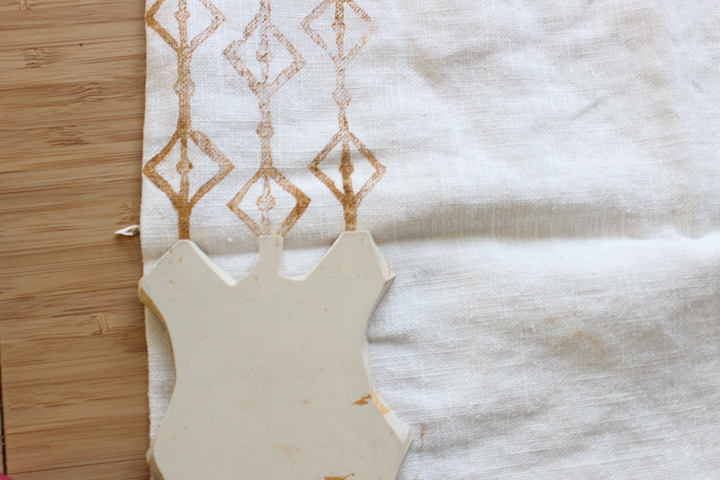 Once you have your design, press your stamp into the ink pad and start printing!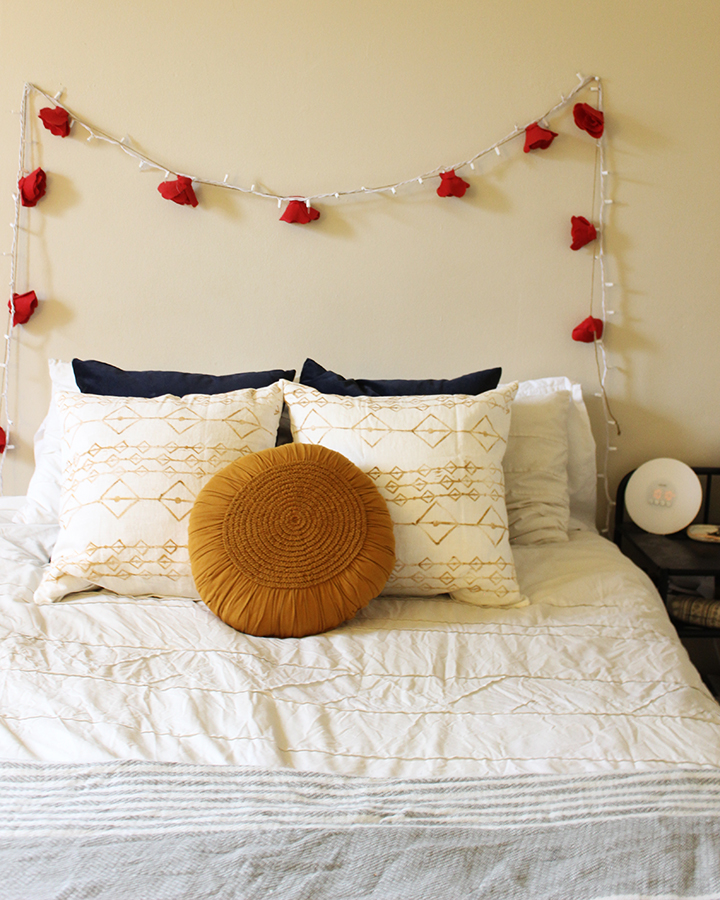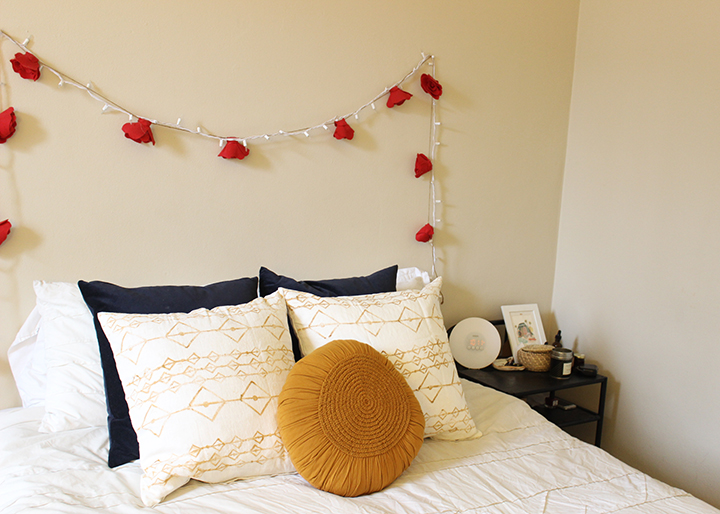 I had so much fun making these pillows and hope you enjoyed learning all about the process. Let me know if you want to see more of these types of posts in the future.