It can be a struggle to figure out what to wear in winter when the weather is not too cold. Luckily for you, I'm here to help. Growing up in Southern California has made me a pro at dressing for those in-between days. My secret is to wear light layers that are easy to take off or put on depending on the temperature. Here's how to do it:
Step 1: Wear a Base Layer that Looks Good on Its Own
When the weather is not that cold outside, you want to make sure to wear a base layer that can look good on its own. The last thing you want is to have to have your coat or jacket be the focal point, only to have to take it off. A button-up shirt, like this one from Everlane, makes an excellent base layer. I like that button-ups can still make you look put together if you decide to peel off all the other layers. If you want to add a fun touch, try buttoning it up all the way and adding a statement necklace.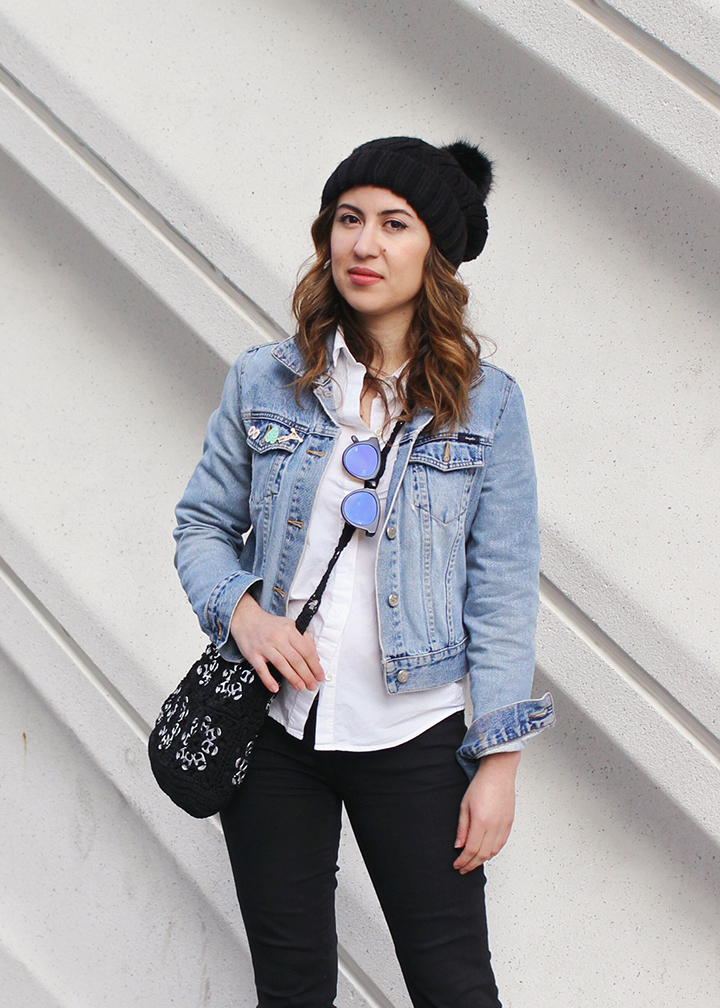 Step 2: Add a Light Layer
A light layer is a must. You want something that you can peel off without being too bulky to carry around. I personally love a denim jacket because you can easily tie it around your waist. Since I wear this denim jacket often, I try to make it interesting by adding pins to it. Lately, I've often been wearing a few cute pins from Rifle Paper Co. I love the brand's fun designs, which always make great conversation pieces.  I also love this monstera pin from Hemleva that my friend Missie gifted me a while back.
If you want to try something other than a denim jacket, I'd also recommend an oversized cardigan or utility jacket.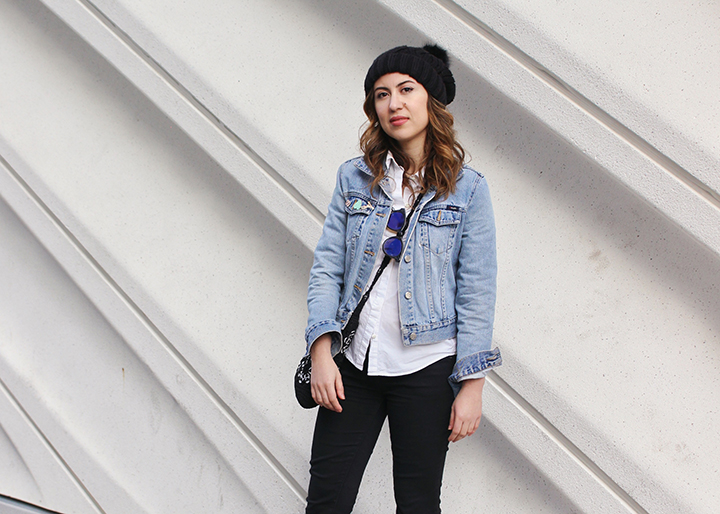 Step 3: Add Winter Accessories
Adding winter accessories to your outfit can make you look dressed up for the season without making you feel like you're burning up. I've been really into hats lately and I wore this beanie nonstop during my last trip to LA. Scarves also make a great winter accessory because you can easily take them off and toss them in your bag if you get too hot.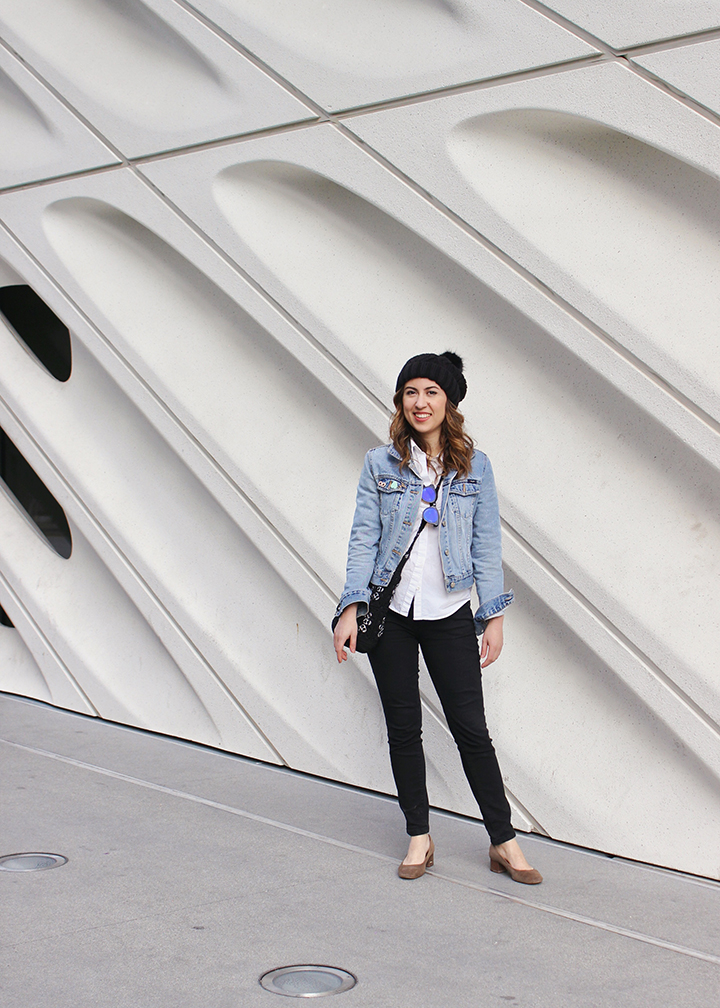 I hope you all enjoyed these tips and have had an amazing first week of 2018. Although it's been a good one for me, I can't tell you how ready I am for the next week to fly by! I'm really excited about heading to Palm Springs next weekend for an early birthday celebration. I'm so ready to relax and be somewhere warm. I'll be sharing moments from this trip on Instagram, so make sure to follow me.
*Photos by Sarah Veyna
---
Shop this look
Rifle Paper Company Pins | Pom Pom Beanie (Similar here and here) | Denim Jacket (Similar) |     Everlane Poplin Shirt |  Madewell Ella Pumps | Black Jeans