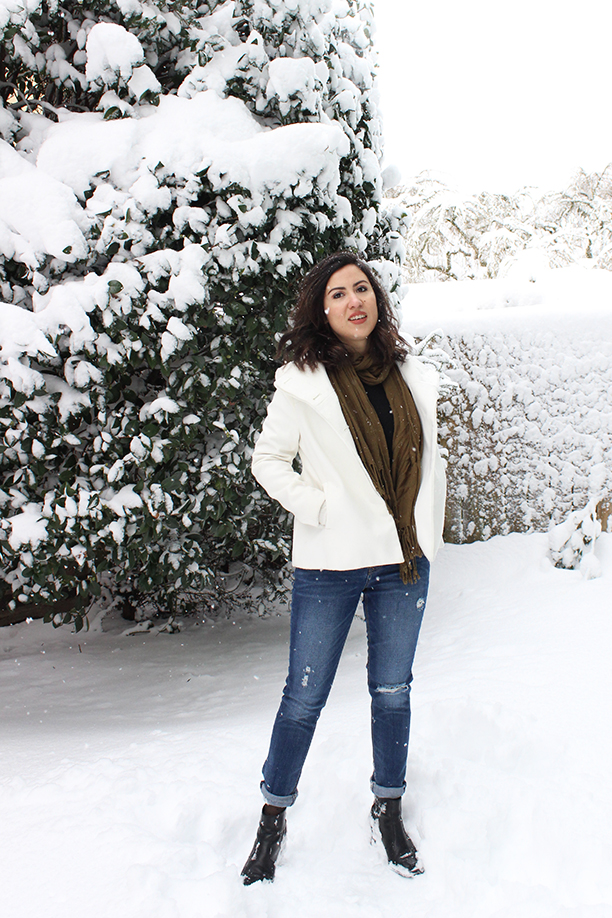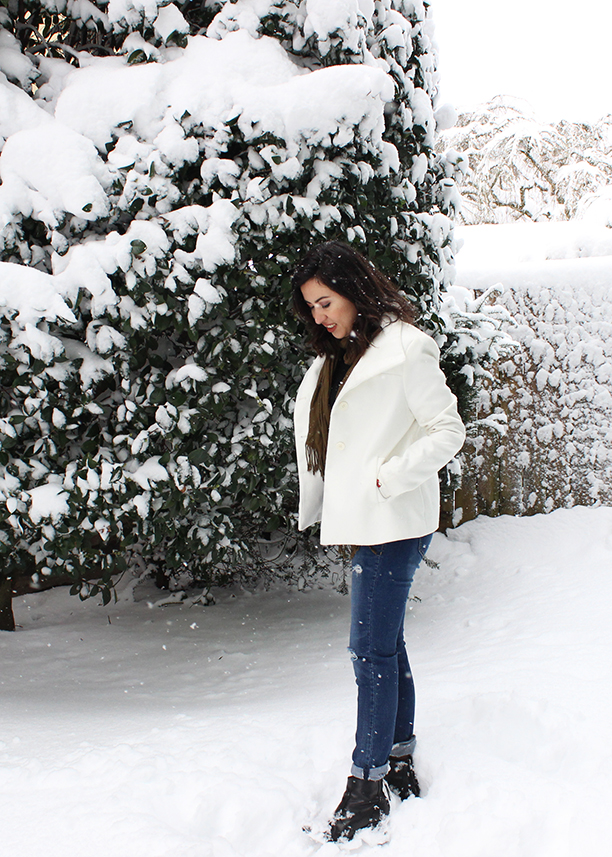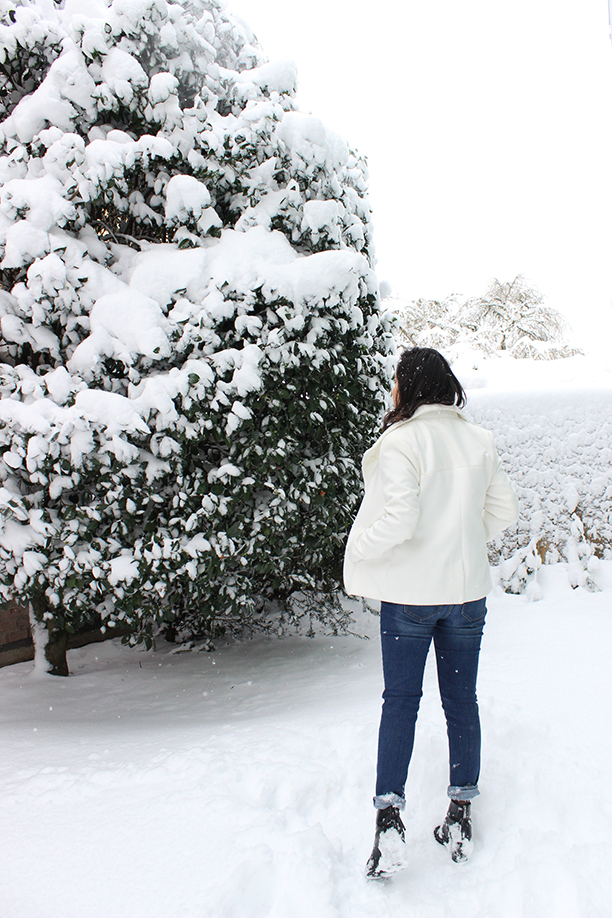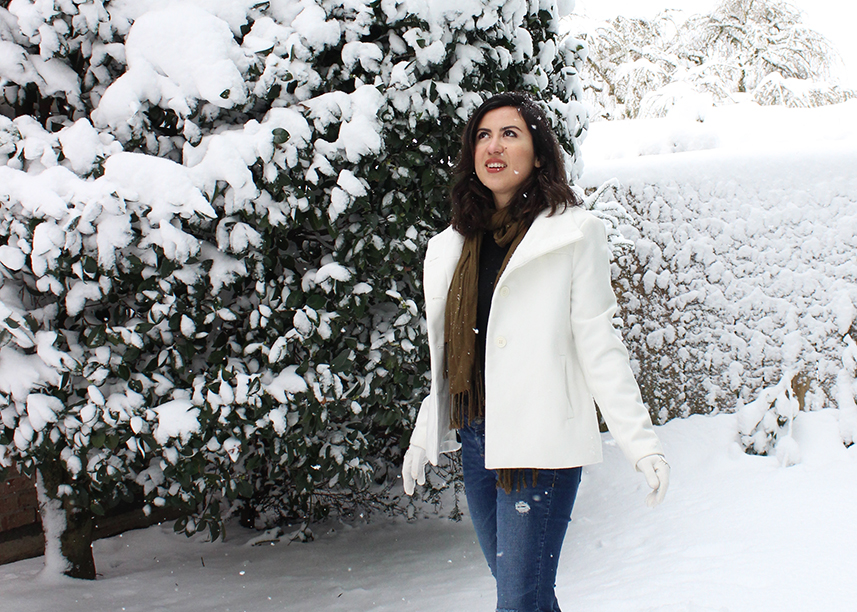 I took advantage of the few snow days in Portland to break out this cozy white winter coat. I don't get many opportunities to wear coats because the constant rain prevents me from wearing anything that is not waterproof. Therefore, I love days when I have more flexibility with my wardrobe.
Since I hardly ever get to wear this coat, I didn't realize that it can be a bit difficult to style. The key to making a white winter coat work is making it into the focal point of the outfit. This helps prevent your outfit from looking too overwhelming. To style this coat, I kept my outfit pretty simple and wore a navy sweater, olive scarf and boyfriend jeans.
However, the one thing I would change about this outfit is my choice of shoes. Although these Madewell Chelsea style boots are cute, they are not appropriate for snow. Portland is not equipped to deal with snow days, so the sidewalks and streets turn into a huge ice rink after it snowed. Therefore, I definitely slipped and fell on my butt while I was out running errands last week as a result of not having proper footwear. Needless to say, it was as equally painful as it was embarrassing. If anybody has any recommendations for cute and versatile snow boots, let me know your favorite picks!
---
P.S. How many of you guys attended the Women's March over the weekend? I attended the march in Portland and it was wonderful to see so many people out there protesting. One of my New Year's resolutions was to be a better activist and I think this is the perfect time for everybody to make their voices heard. Regardless of your race, gender, sexuality or religion, you have the ability to make change happen. If you're looking for ways to get involved, check out this great list of suggestions.
---
Shop this Look
Old Navy Winter Coat (Similar) | Gap Navy Sweater (Similar) | Olive Scarf (Similar) | Old Navy Boyfriend Jeans (Similar) | Madewell Ames Boots (Similar)