Photos by Ale Veyna
Outfit Details:
Rose Collar Top (Old)
Lotta from Stockholm Peep Toe Clogs in Tan
Leather Saddle Bag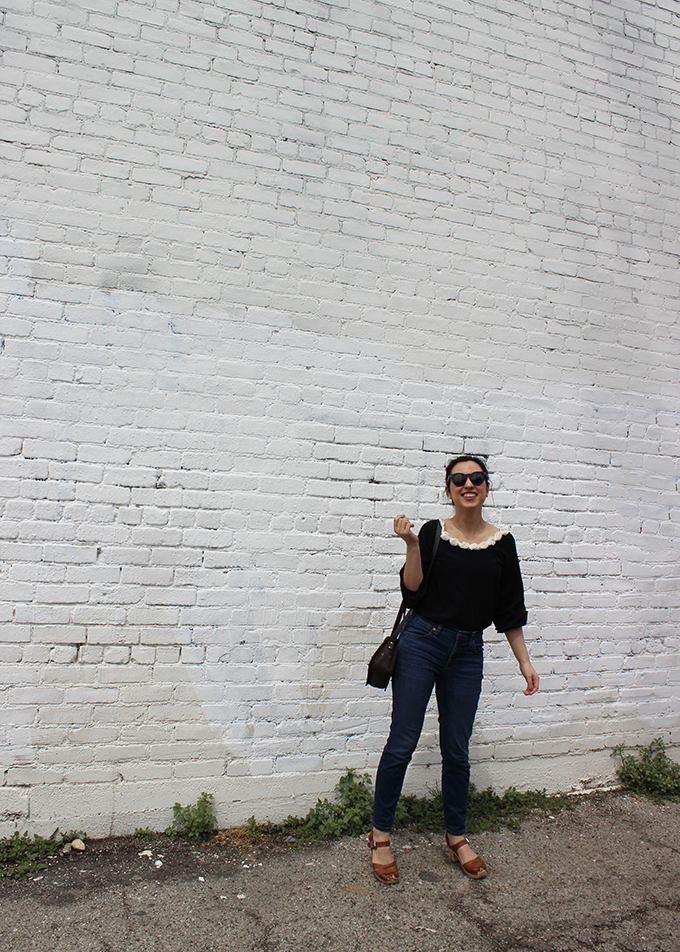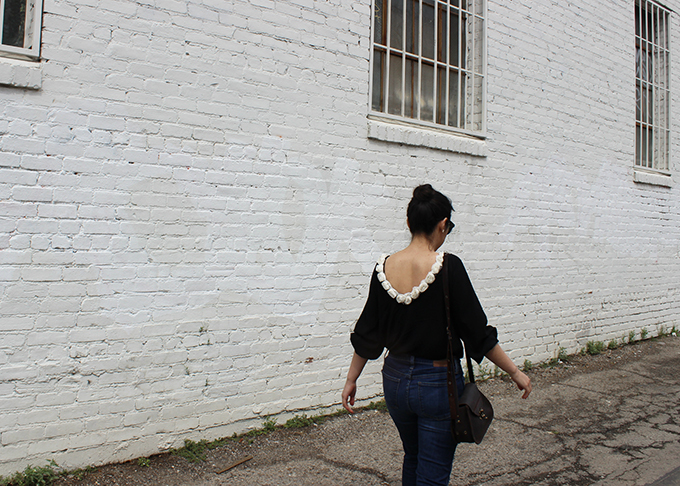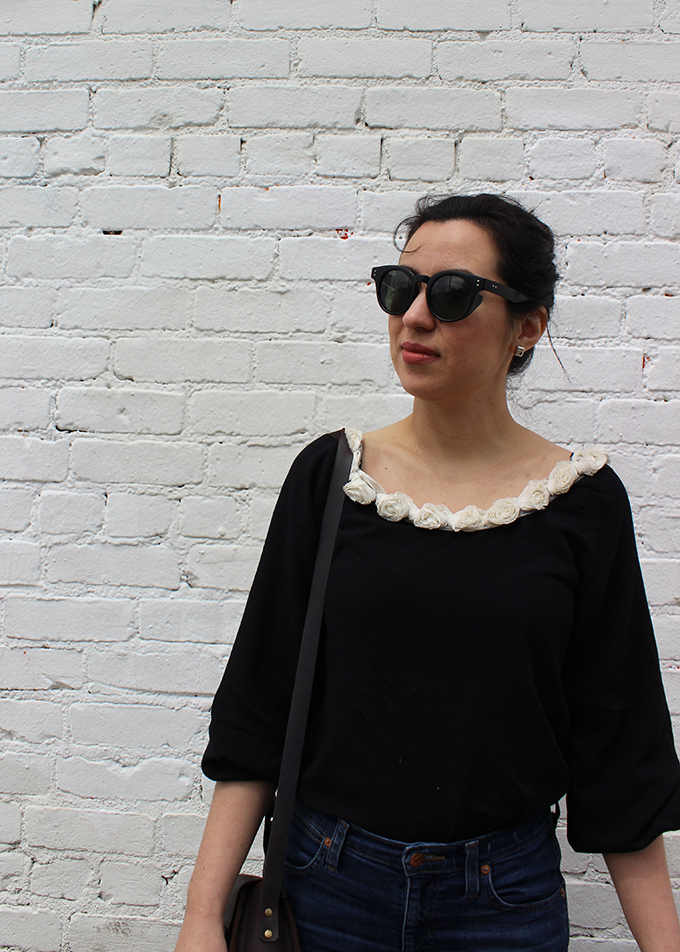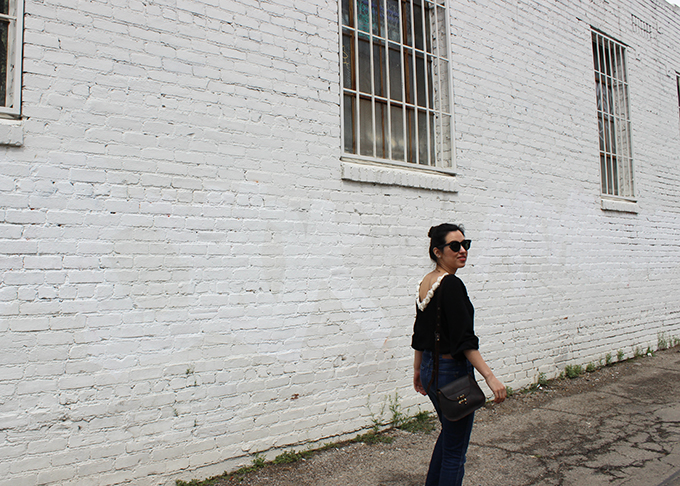 Sometimes it befuddles me why I've become such a creature of habit when I have some amazing gems in my closet. This rose collar top is one of those gorgeous items that hardly ever sees the light of day. The reason why is that I've always treated it as a piece to be worn on special occasions. The few times I've worn it I've paired it with a full skirt or trousers, which makes it a bit over the top for everyday wear.
Thankfully, I've realized that the secret to making this piece more versatile is pairing it with more casual pieces. For instance, here I wore it with denim and clogs for a day of exploring. This combination still allows the top to remain the focal piece of this outfit without being too overwhelming. In fact, it even allows you to appreciate the beautiful rose collar detail and billowy sleeves on this top even more.
What do you think of this pairing? In my opinion, the outfit possibilities are endless. I think you could make this outfit look more polished if you wear a pair of cute black pumps. Similarly, you could up the casual factor by wearing this top with denim shorts. I don't think I need to say that I'm going to have quite a bit of fun with this blouse in the upcoming months!