Photos by Ale Veyna
Outfit Details
Maison Jules Pleated Floral Midi Dress (Similar)
Lotta from Stockholm Peep Toe Clogs in Tan
Longaberger Basket Bag (I was able to find an exact match on Etsy!)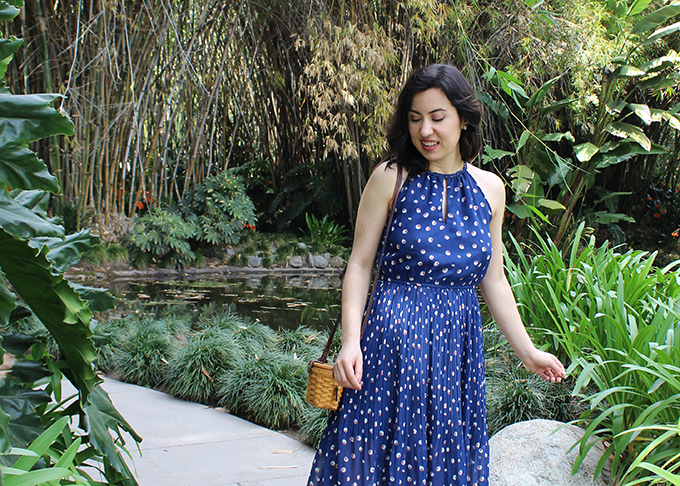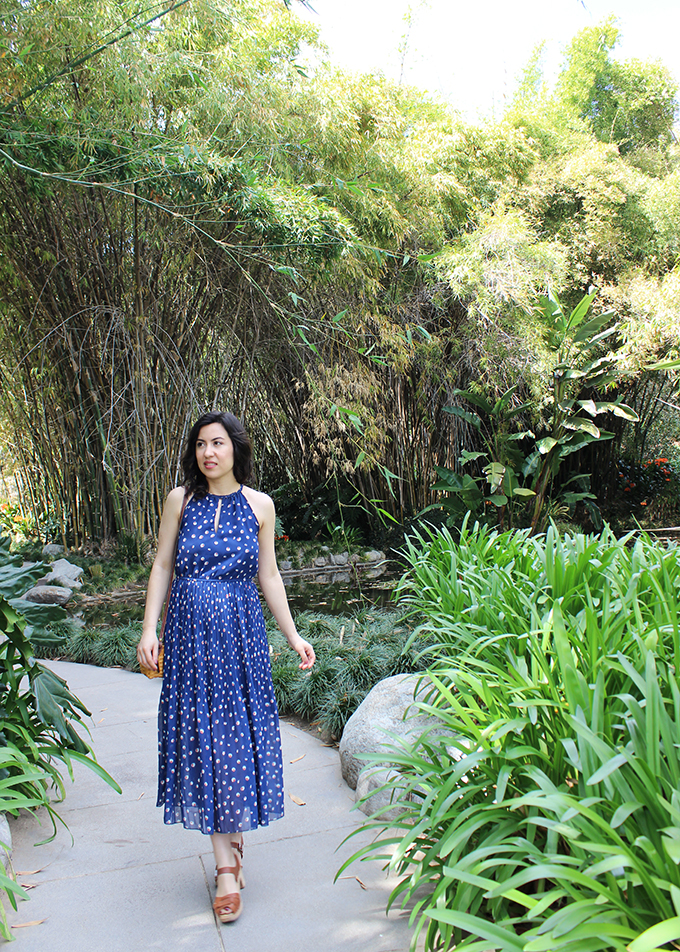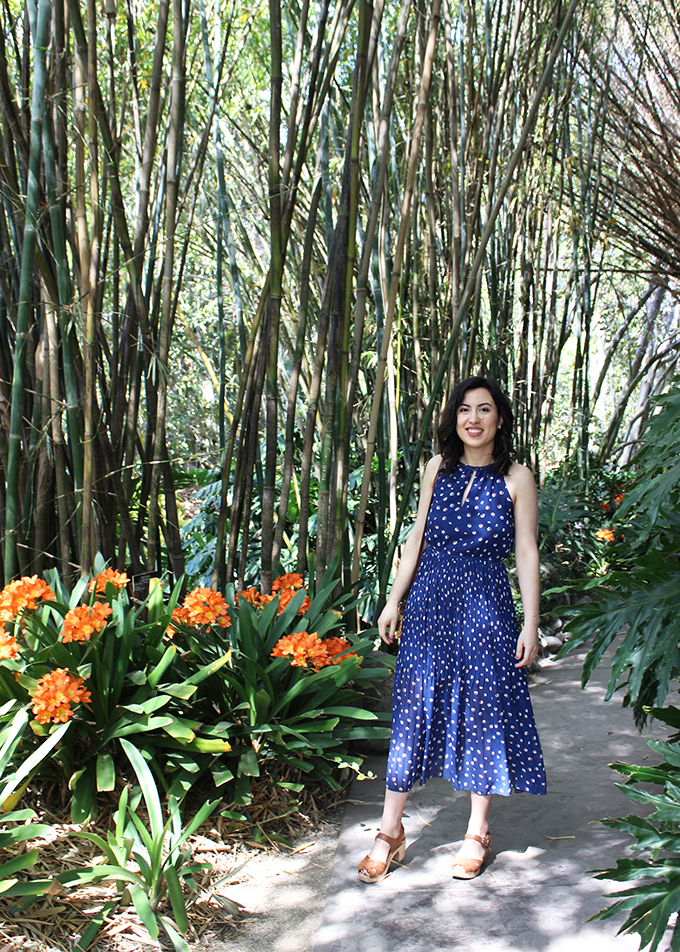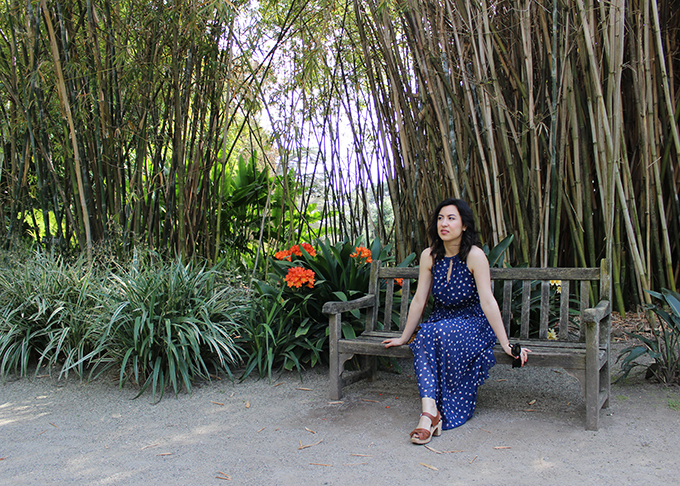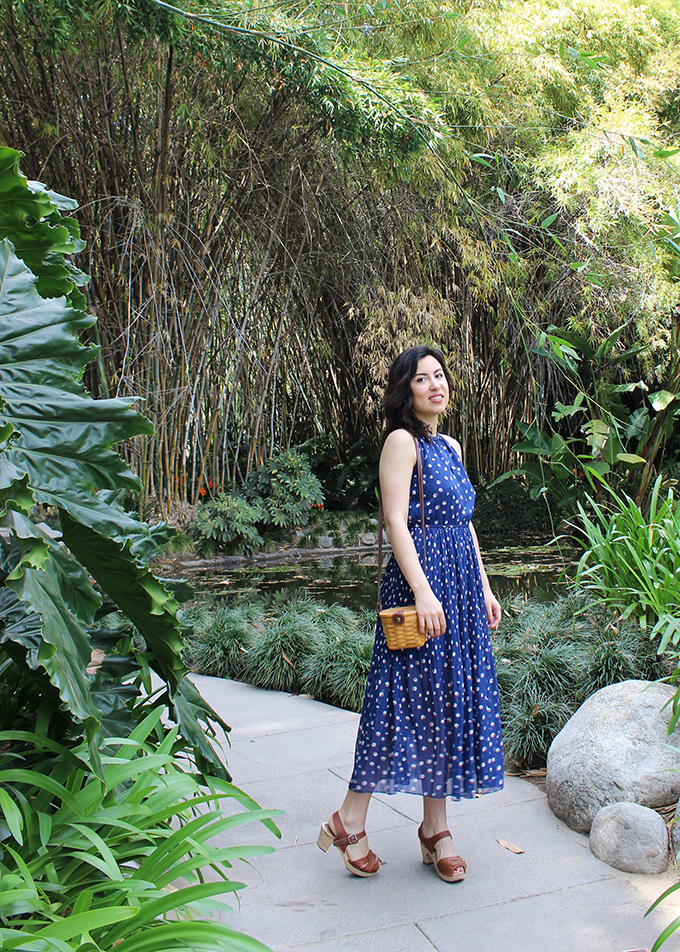 I'm still wishing and dreaming about sunshine here in Portland, but I was lucky to get a little taste of Spring a few weeks ago while I was in LA. Knowing that I was going to enjoy a bit of sunshine, I of course had to bring out some of my old favorites. This floral dress is one of those pieces that you'll see me wearing time and time again. Honestly, the reason that I love it so much is that it requires very little effort to look good. That means you get to spend less time getting ready and more time enjoying the lovely spring weather.
What I also love about this dress is the midi length. If you're on the shorter side like me, this is a great way to pull off a dress in a longer length without looking like you're being swallowed in fabric. In addition, I'm showing a bit of ankle, which helps elongate my body and also showcases my shoes.
In terms of accessories, I also kept it pretty simple. I found this Longaberger basket purse at a thrift shop when I was visiting my friend Carly in Austin a few years ago, and it has since been one of my favorite pieces for spring and summer. I'll admit, it's not the most practical purse since you can't fit much in it, but it sure is cute. Plus, basket purses are definitely on trend this season, so now is the time to wear it. Am I right?
==============================
In other news, I hope you all have a great week ahead of you! I'll admit things have been a bit stressful on my end since I'm currently making a few transitions in life. However, I'm feeling positive about this upcoming week. Hopefully, I'll have great things to report back in the upcoming future.
xoxo,
Helen