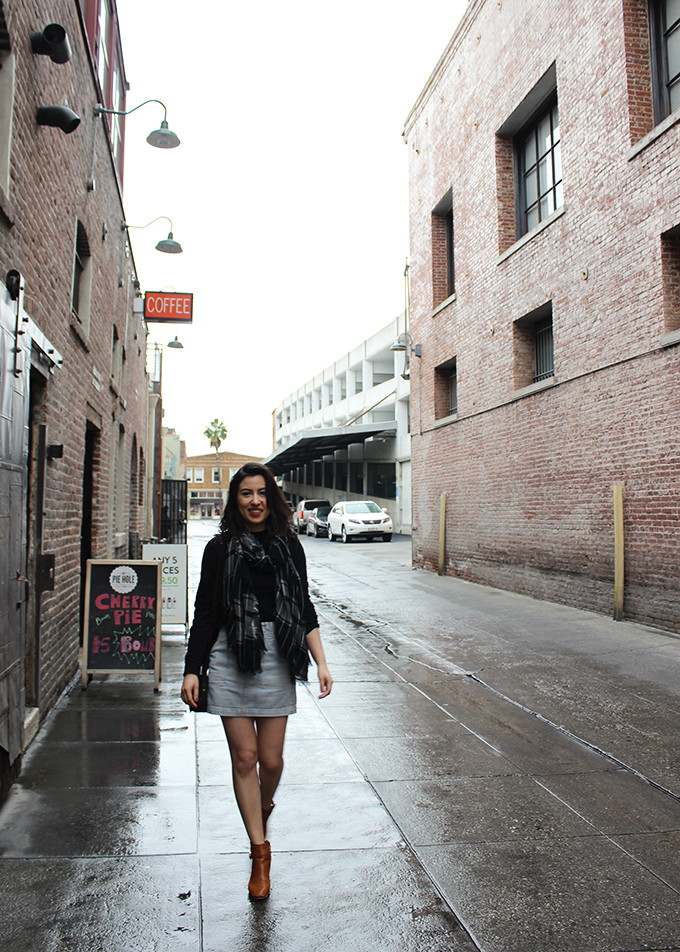 Photos by Ale Veyna
Outfit Details
Zara Plaid Scarf (Similar)
Uniqlo Cardigan
Madewell Railroad Stripe Mini Skirt (Similar)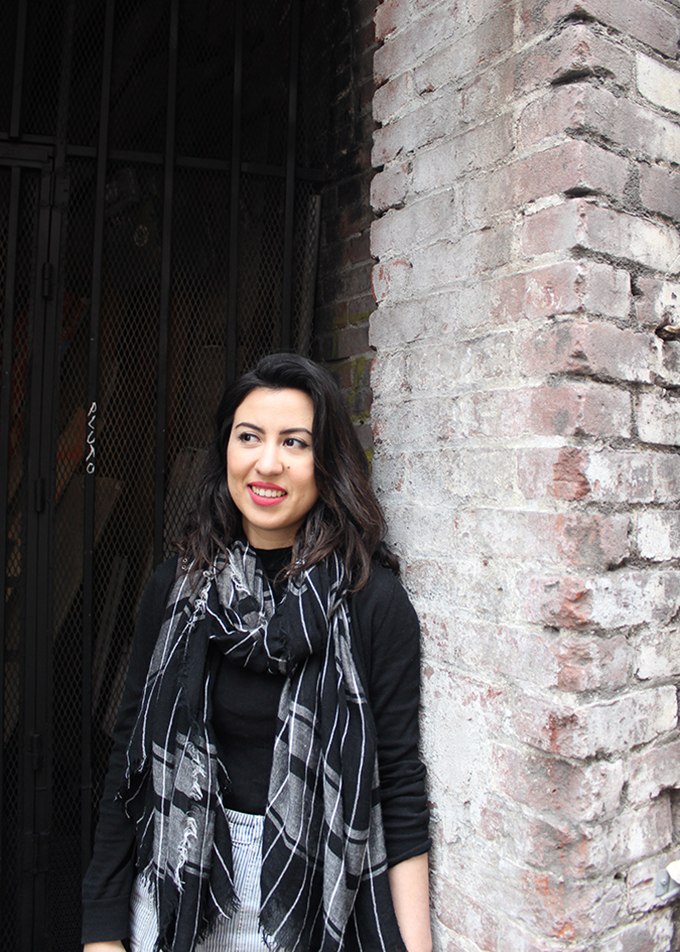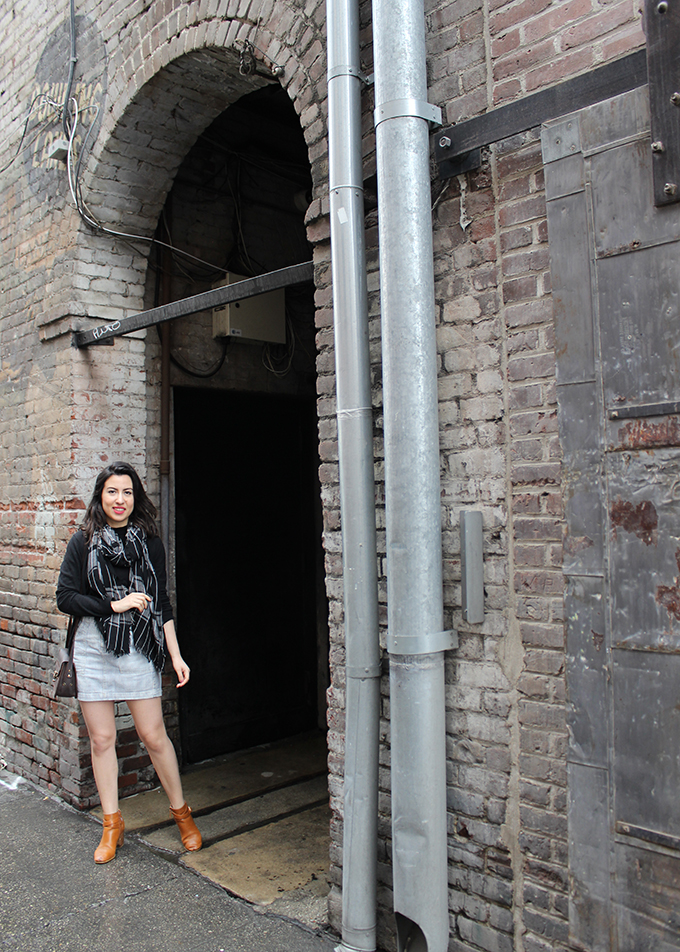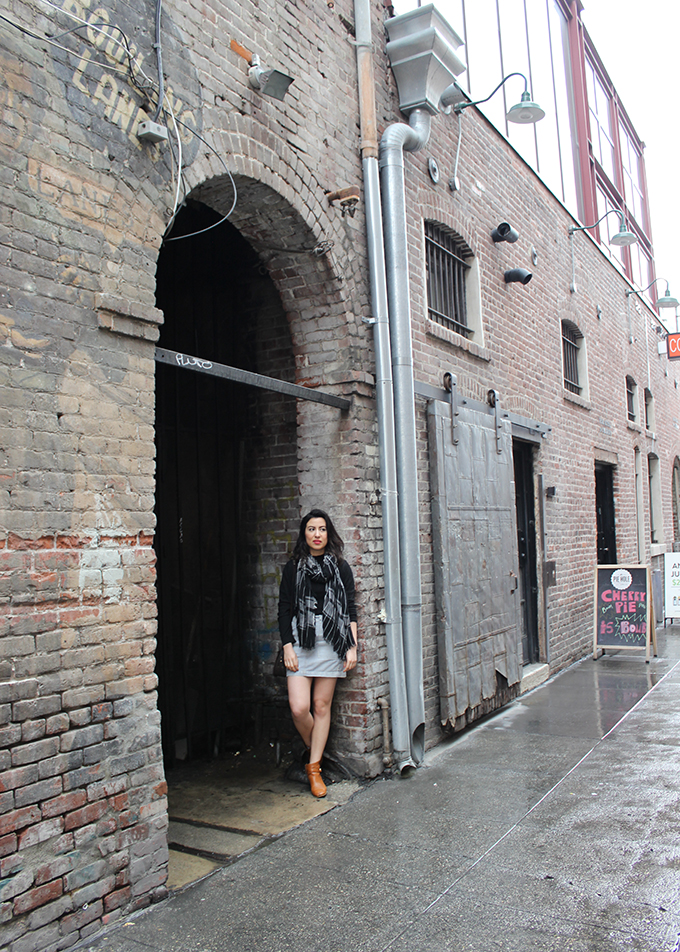 Since it's been rainy in Portland, I thought it would be appropriate to post a few rainy day photos from my trip to LA. As you can probably tell by my outfit of choice, the rain completely caught me by surprise. Thankfully, the temperature was still pretty warm, so I was not completely uncomfortable. Plus, my sister and I found a restaurant where we could have lunch and take shelter from the rain until it stopped, so we were alright.
So now that it's clear that this outfit is not as ridiculous as it seems, let me tell you a bit about it. What I like about this look is that I'm getting a bit more comfortable with mixing patterns. I'm often scared to have pieces of my outfit clash, so I'm hesitant to mix different prints.  However, the railroad stripe print on this mini skirt is pretty subtle, which makes it easy to mix and match. To make this outfit more lively, I added a plaid scarf with a more bold print. Since the pattern on the scarf is black and white, it adds some movement without being too distracting.
On my feet, I'm wearing my Cole Haan boots, which were a new addition to my wardrobe this past fall. However, I can see myself wearing them throughout the year. After all, it's constantly raining in Portland, so I need a cute closed toe shoe to rock all year long. I get asked where I got them almost every time I wear them, so I feel like they were a great addition to my shoe collection.
What pieces from last season are you going to continue to rock this Spring? And what are some of your tips for mixing prints?
Shop this look…