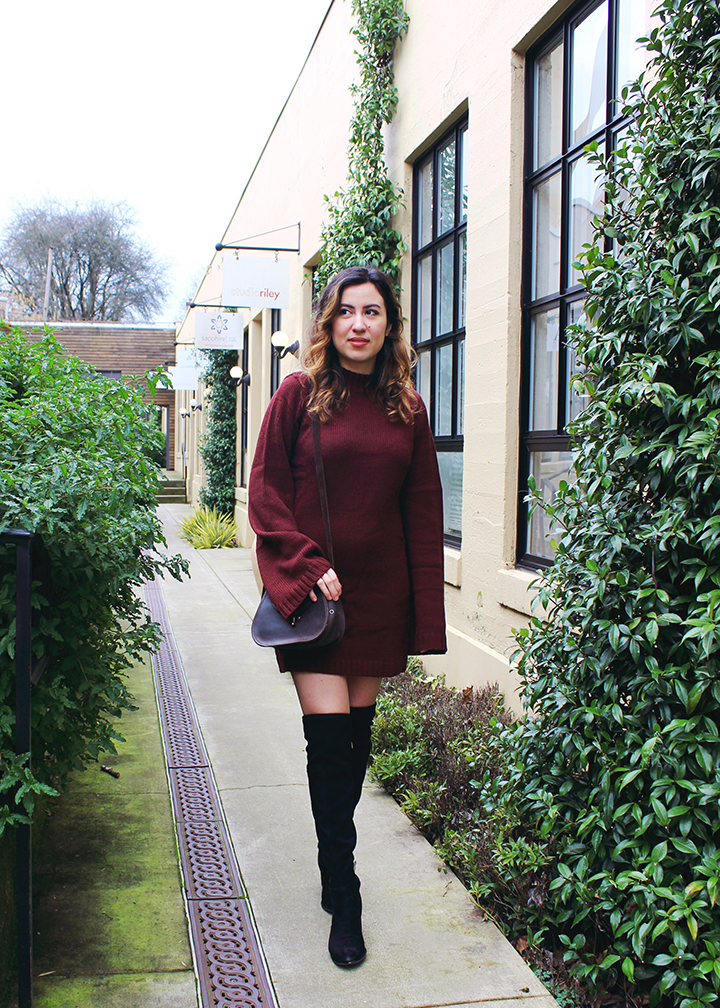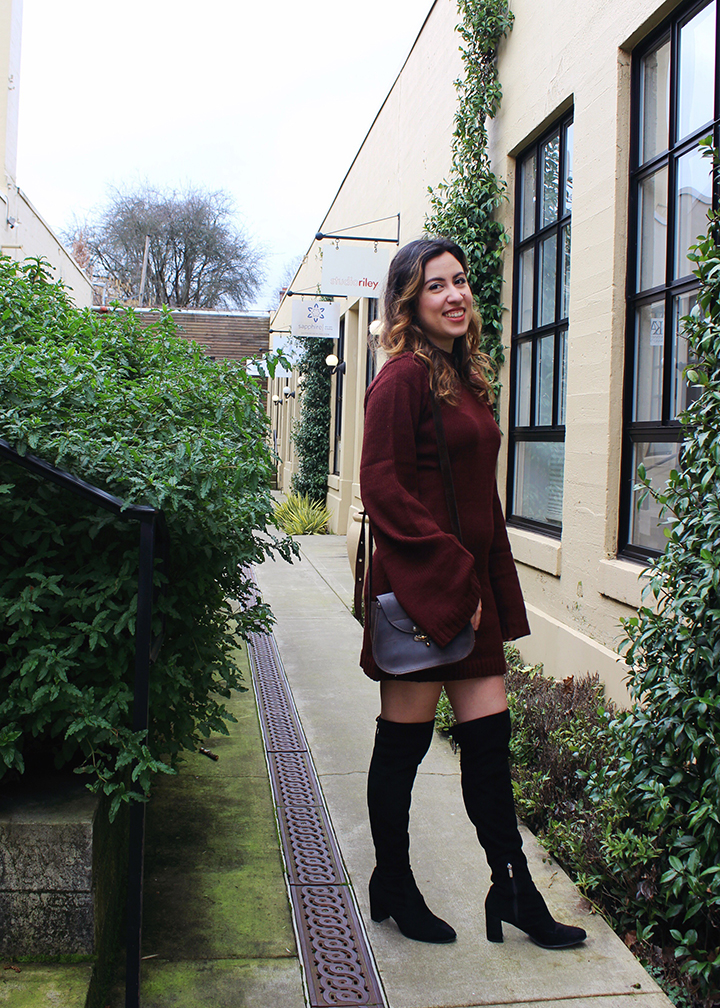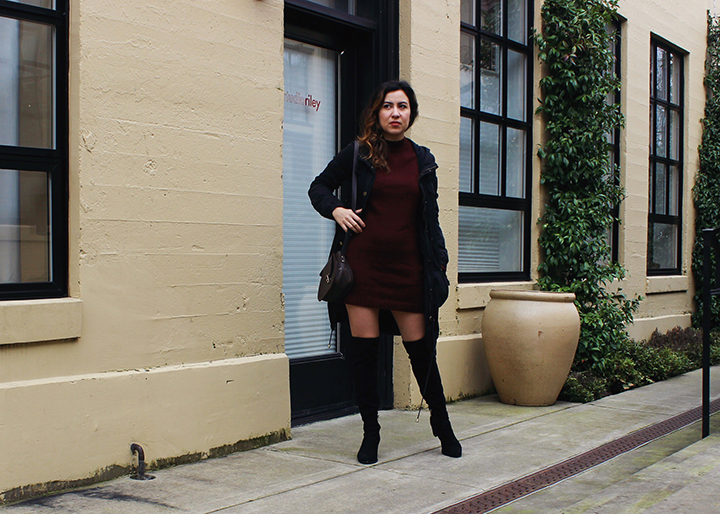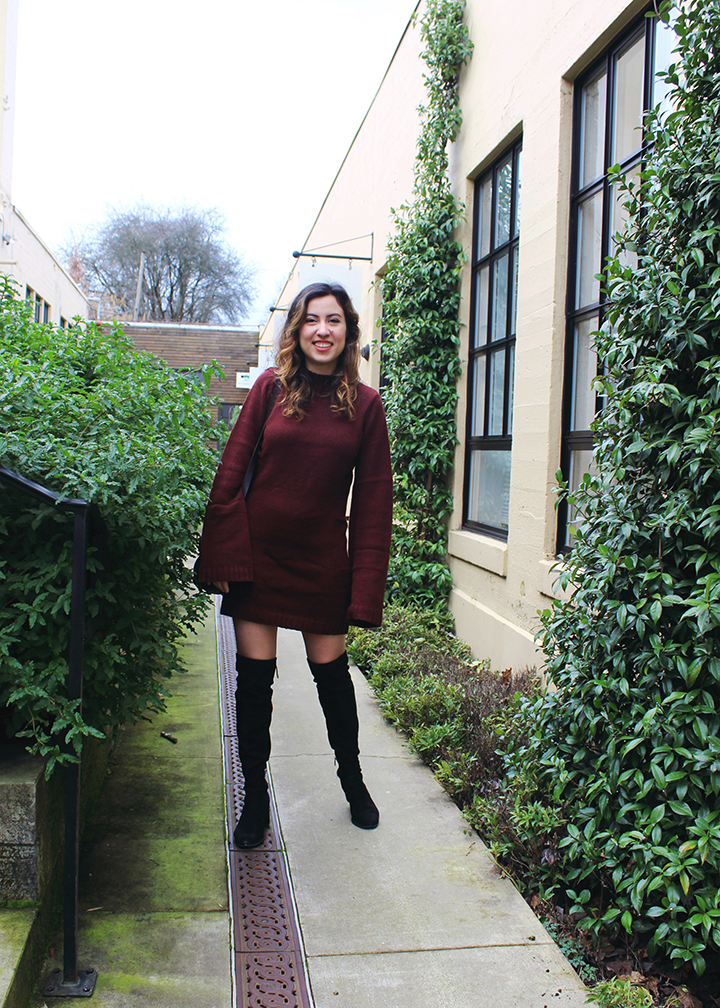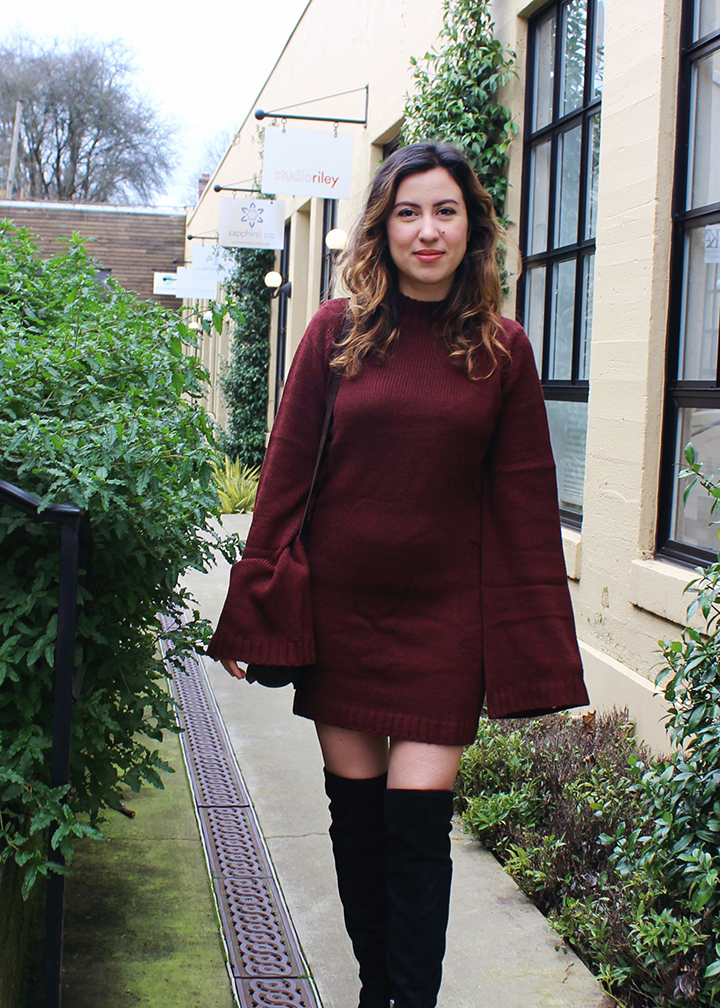 I've never been good at posting Valentine's/Galentine's Day outfits because, until recently, I've never owned a lot of pieces in red. In fact, I wore a blue dress at my first attempt at a Valentine's Day post a few years ago. Thankfully,  Tobi came to the rescue this year with this burgundy sweater dress (c/o) that makes the perfect addition to my wardrobe.
But seriously, I didn't know how much I needed a sweater dress until this one arrived on my doorstep. And I'm not ashamed to say that I've already worn it twice in one week. What makes this dress so great is that it's something I can wear to work and looks great with other winter pieces. It's also very comfortable, flattering and versatile. I'm planning on wearing this burgundy sweater dress often until the weather warms up a bit here in Portland.
However, I will say that I think I could have gone down one size in this. I got a small but I could have gone with a more fitted look. But, I don't mind too much. It's just something for me to keep in mind if I decide to purchase it in other colors. I think it looks really cute in Taupe. Don't you?
I'd love to hear what you think of this dress and if you all have any plans for Valentine's/Galentine's Day. It might be too late to do something on the 14th, but I'm hoping that I can gather a few of my friends together this month so that we can have a fun brunch or celebration just like in Parks and Rec.
Photos by Kelsey