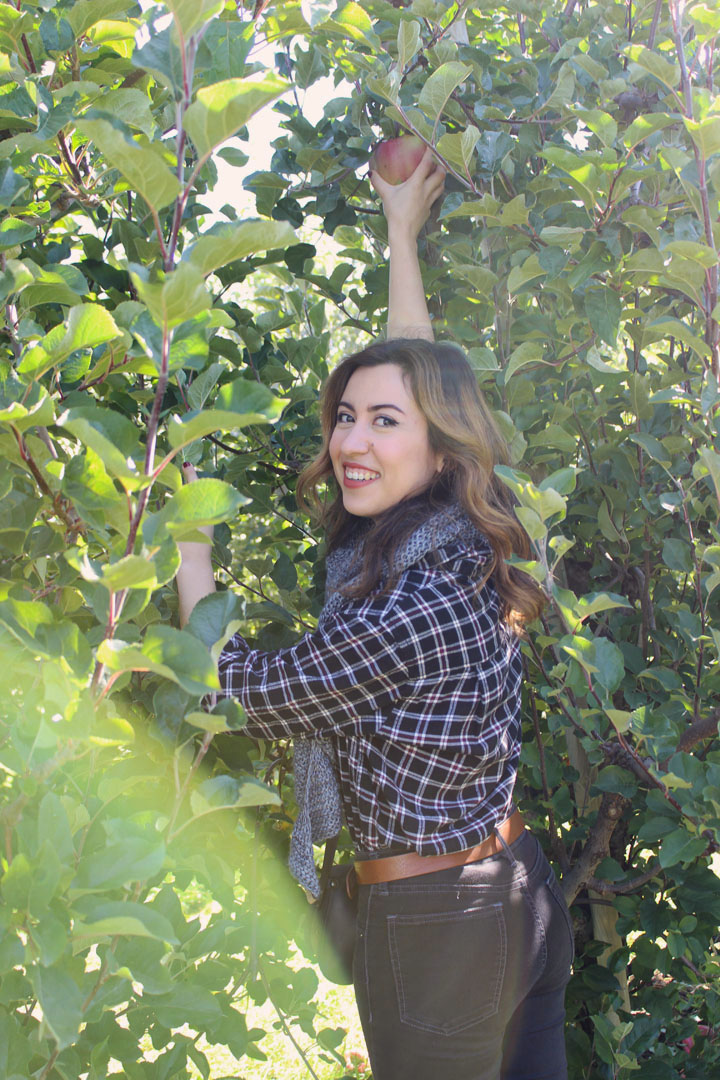 ---
Apple Picking in Hood River
Last weekend, a couple of friends and I went apple picking in Hood River, Oregon. It's one of those activities I strongly associate with the fall season, so I was pretty excited to try it for the first time. We visited Kiyokawa Family Orchard, where you also have the option to shop for apples at their fruit stand if you don't want to pick your own. You can even sample the different varieties of apples before heading out to the orchard.  
Apple picking was really fun! I brought back home about 30 medium-sized apples. Some of the trees were a bit bare, so I also stopped by the fruit stand to pick a few Mountain Rose apples and a half-gallon of cider. I'm especially looking forward to enjoying the cider at home now that the weather has started to cool down.
I have to say that while picking apples was a piece of cake, figuring out how I'm going to consume them all by myself is going to be the real challenge. You might just see a few apple recipes pop up here in the next few weeks!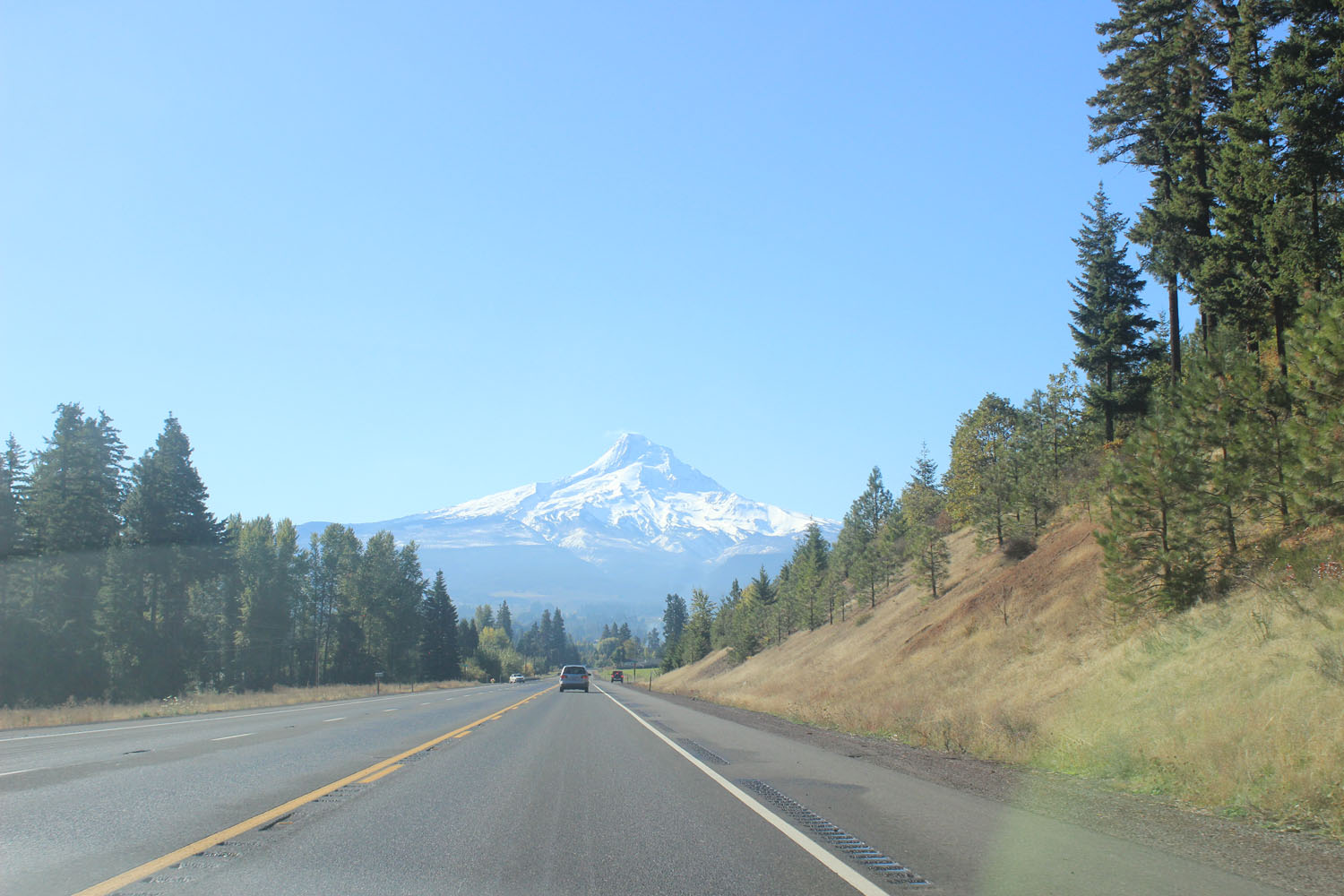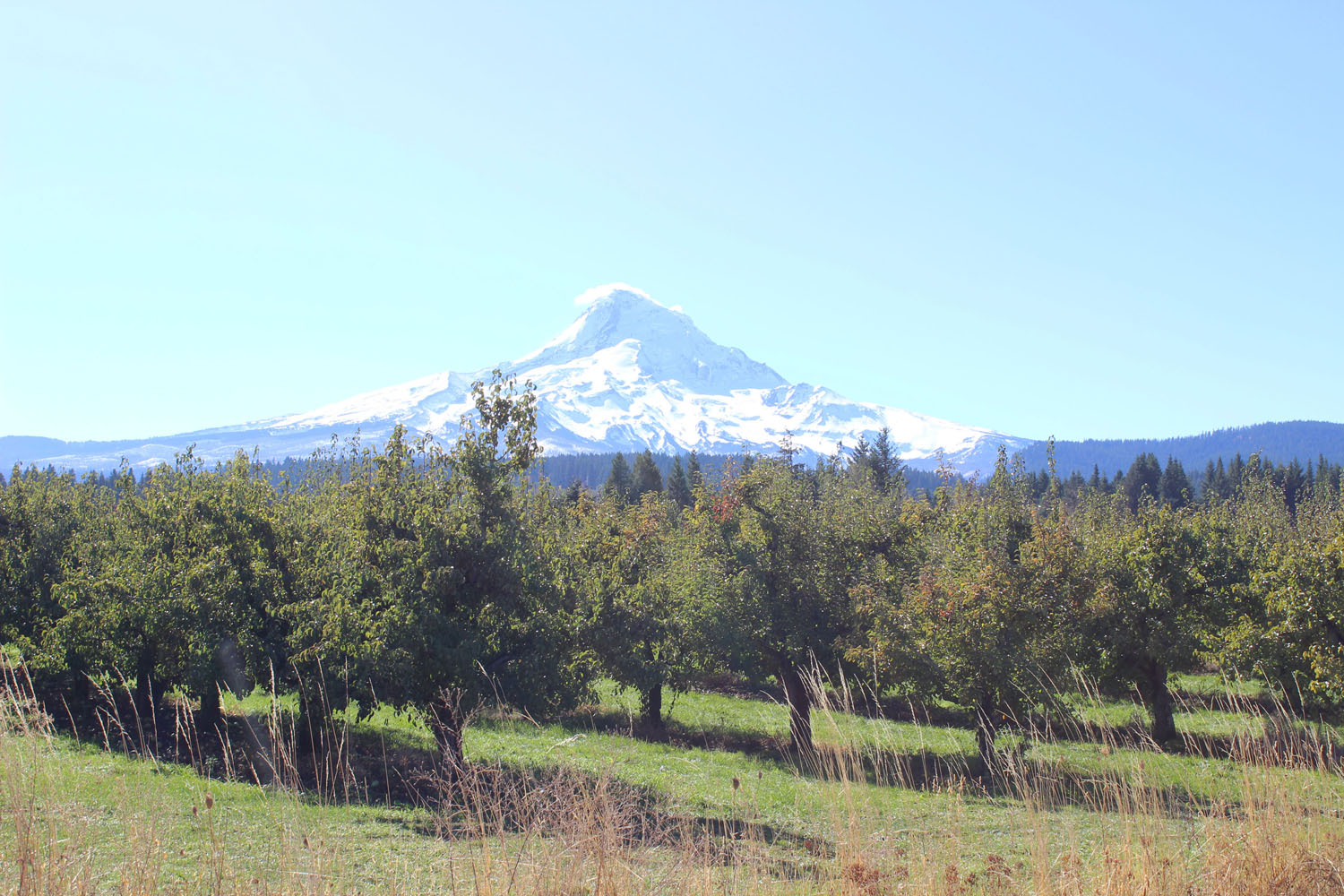 Exploring the Town
Although the forecast says rain from here on out, we really lucked out with the weather this past weekend. The drive to Hood River was gorgeous, despite the recent fires, and we enjoyed a clear view of Mt. Hood for almost the entire trip. The scene was so beautiful that we had to stop by the side of the road to take a few snaps.
The sunny weather also permitted us to explore and enjoy the town a bit more than I had on my last visit. After apple picking, my friends and I headed downtown for delicious pizza and beers at Double Mountain Brewery. There were a few other breweries nearby, so I'm looking forward to stopping by on my next trip to Hood River. However, if drinking beer is not your thing, I visited KickStand Coffee last time I was in town, and they had pretty good food and caffeinated drinks.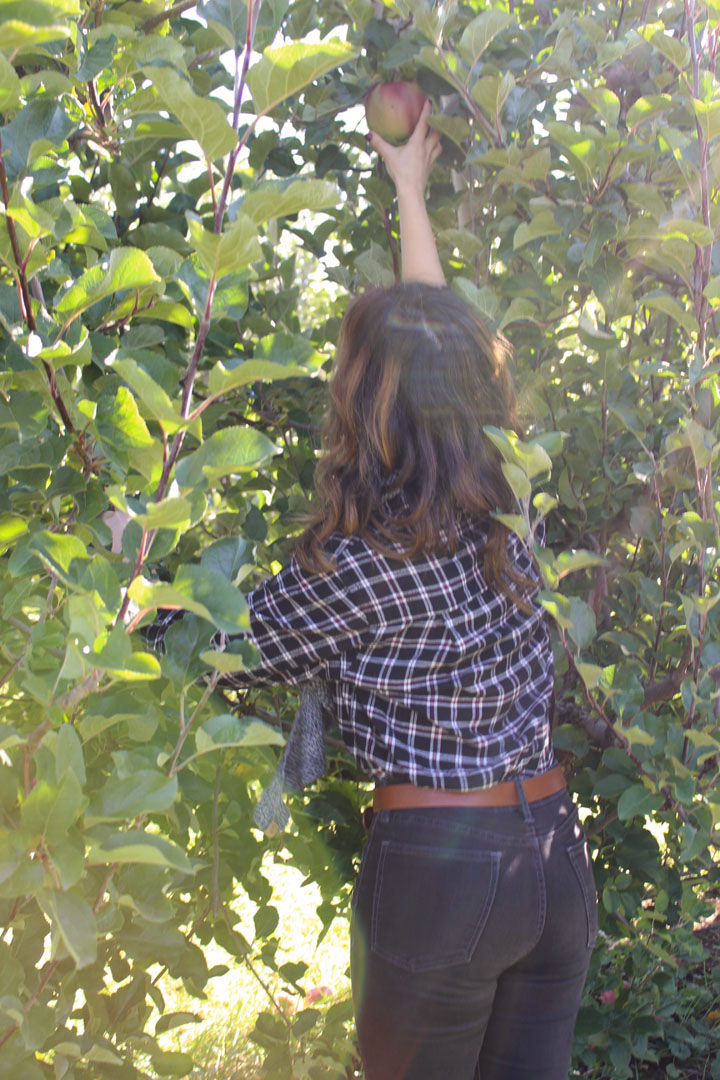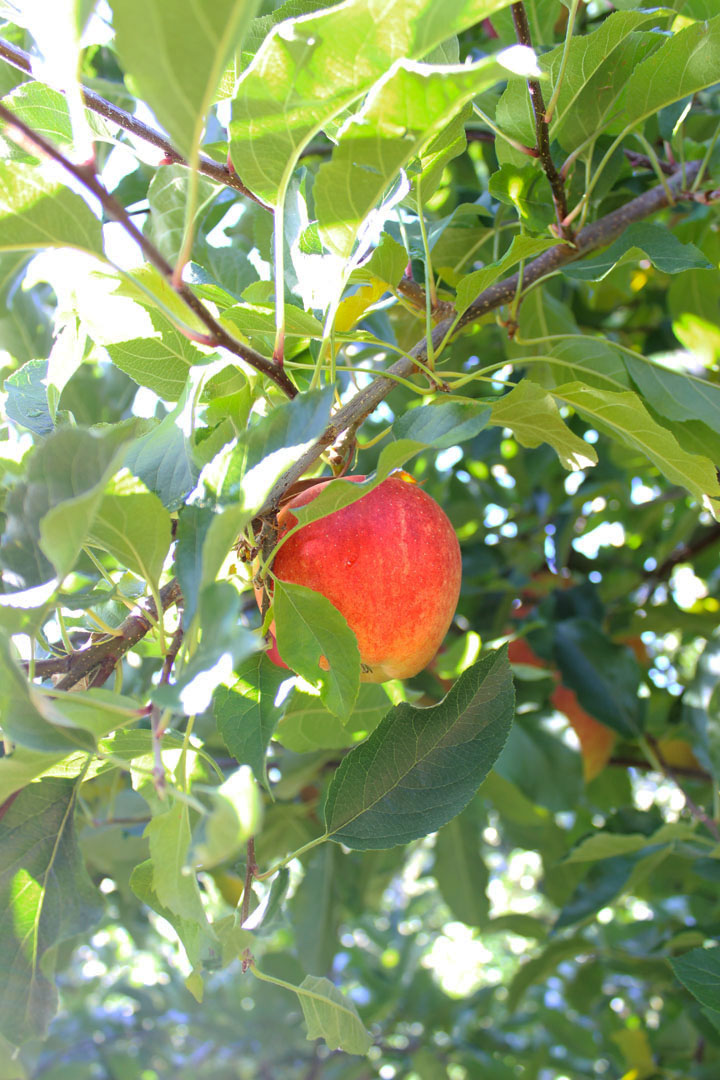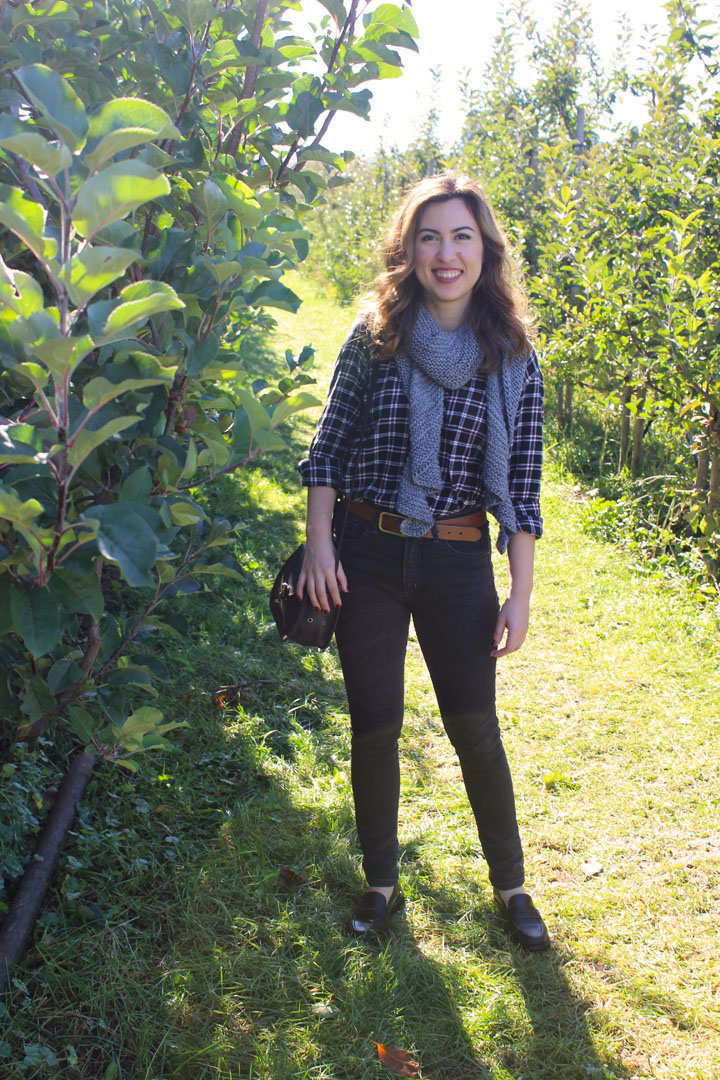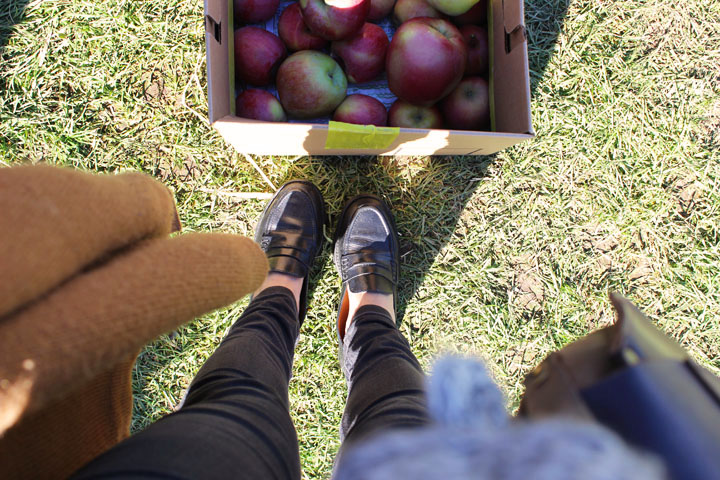 What I Wore
The weather was so nice that this Uniqlo flannel that I purchased last year was enough to keep me warm. If you live anywhere where it's cold, I'd really recommend for you to invest in a few flannel pieces; they're so practical for chilly days when you don't want to deal with bulky layers. I personally prefer a more loose-fitting flannel shirt because it has a more relaxed vibe. All you have to do to give it shape is tuck it in or wear it with a belt.
I also wore these comfy Madewell loafers because I knew I would be doing a lot of walking around. Loafers are definitely a wardrobe staple for me. I love that they are versatile and add a masculine feel to an outfit.
To end this post, I'll just say that I hope I've inspired you to go apple picking in Hood River if you're ever in this part of town! Feel free to check out my Oregon tag if you want even more recommendations.  I'd also love to hear about some of the fun fall activities you like to enjoy this time of year. 
xoxo,
Helen
*Photos by Linda Wang and me

---
Shop this look
Uniqlo Plaid Shirt (Similar here) | Thrifted High-Rise Jeans (Similar here and here) | Madewell Loafers | Thrifted Belt | Knit by Design by Shea Becker Etsy Wrap