Photos by Ale Veyna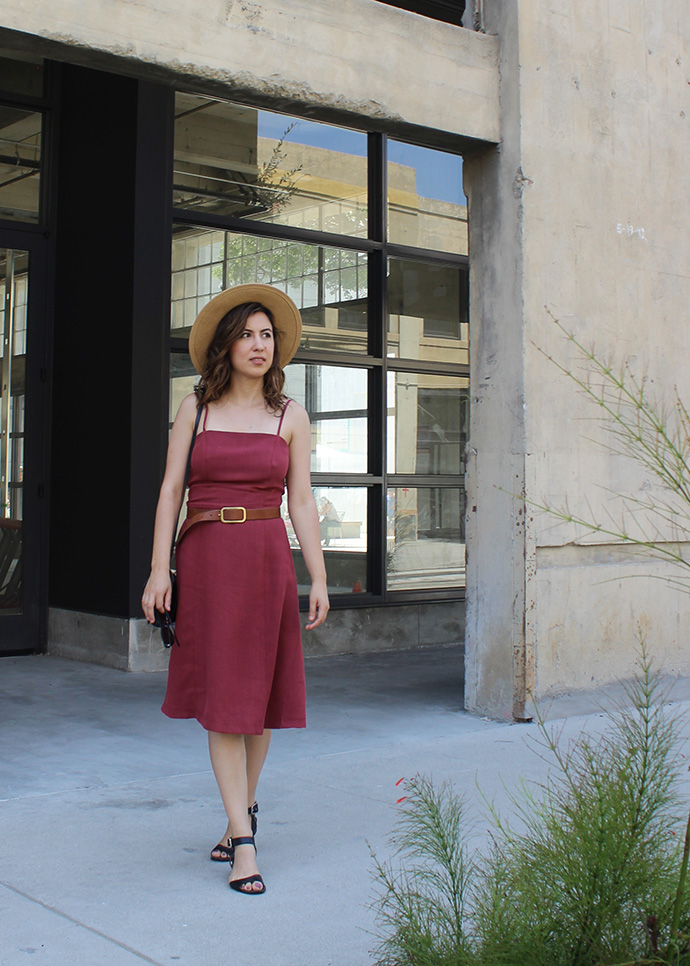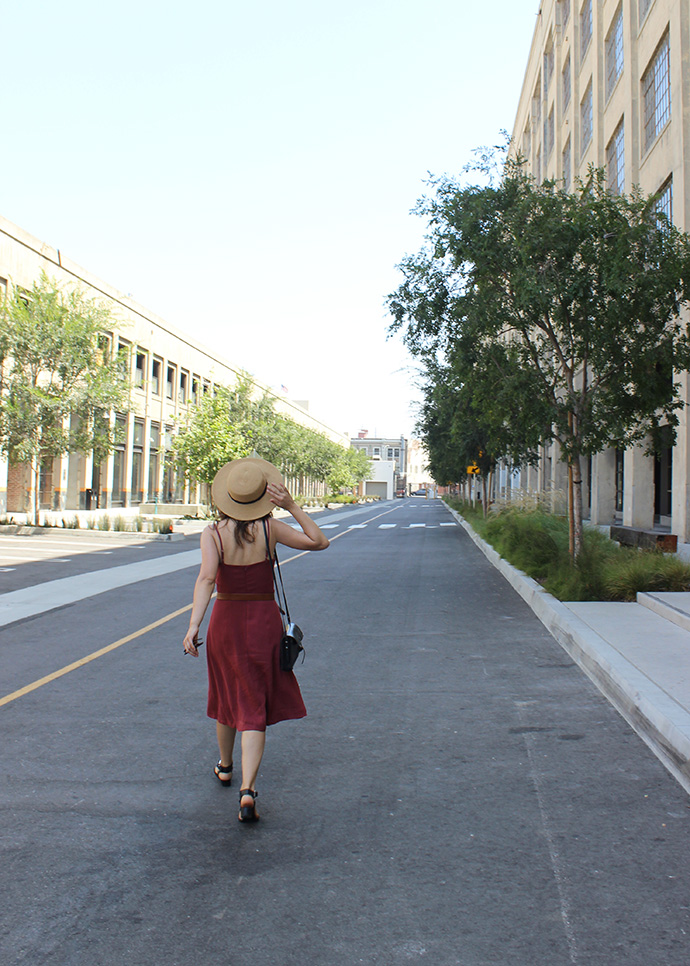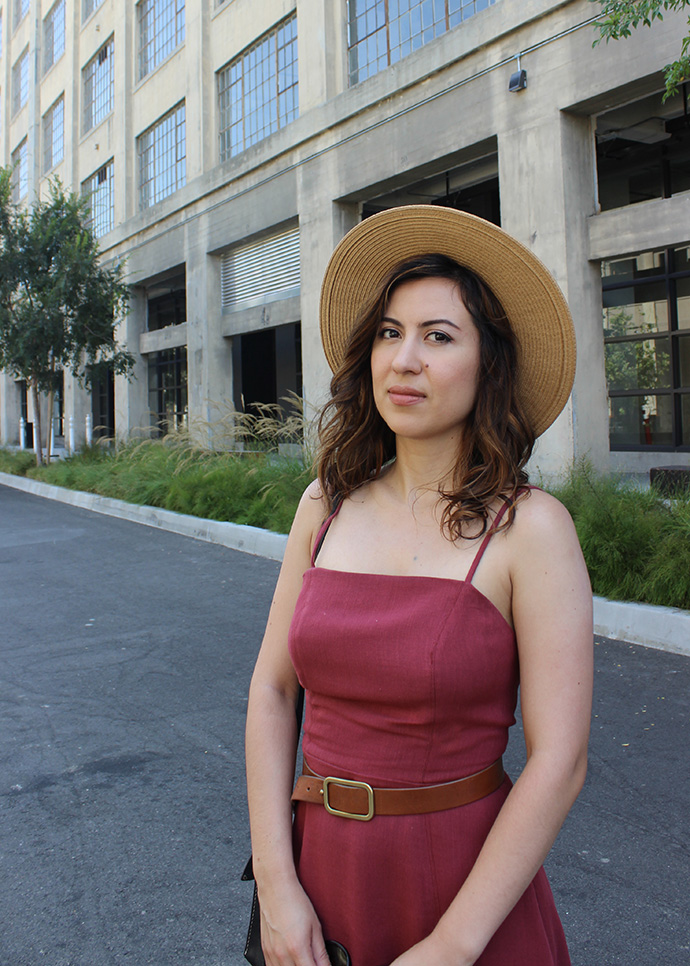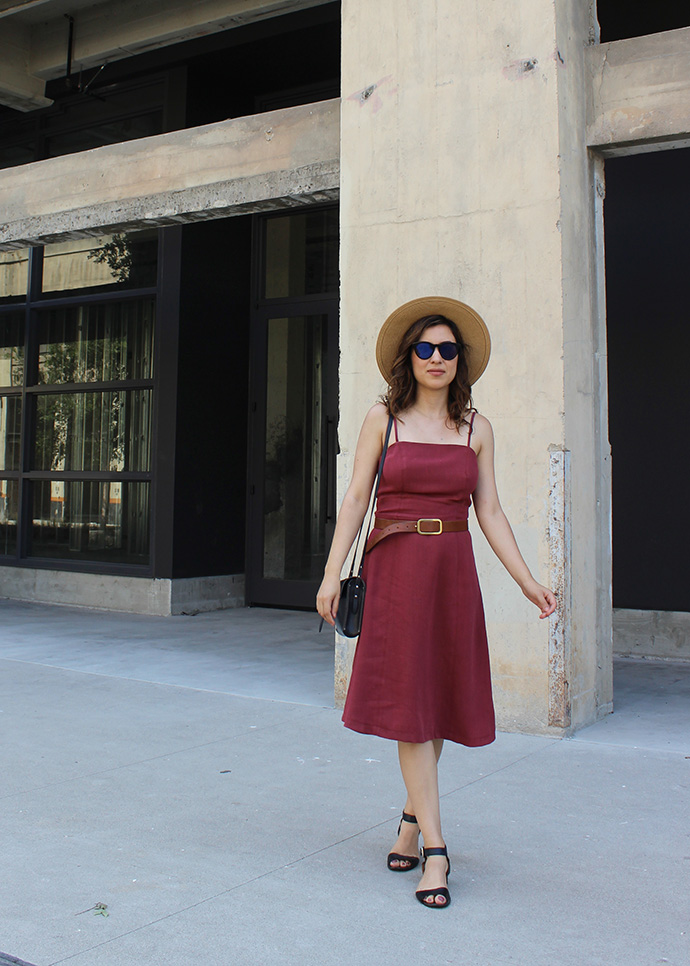 This week I'm coming at you with another vintage-inspired outfit.  I went to L.A. about two weeks ago, and stumbled upon a new store called Mo:Vint  in Old Pasadena. In case you hadn't already guessed, Mo:Vint stand for Modern Vintage, which seems to be a theme in my summer style. Needless to say, it was difficult leaving the store without buying everything in sight.
I was good at practicing self-control, but I couldn't leave without this lovely vintage-inspired dress. It fits like a glove and the wine red color adds some fun to my current summer wardrobe. Although this vintage-inspired dress does an amazing job at emphasizing my curves all on its own, I wore a belt to show off my waist. Since I'm only 5'3″, I also feel like details like this break up my outfit and help make me appear a bit taller.
Another key focal point in this outfit is the boater hat I'm wearing. You have probably seen it before in outfit posts from previous summers, such as this one. However, I'm trying to make more use of this accessory this summer, since I don't wear it as often as I could. It definitely has a vintage vibe to it, so it shouldn't be that hard to incorporate into my wardrobe this season.
*******************
Before I end this post, I have to give a shoutout to my sister Ale for taking these photos. For those of you who don't know, I've been taking my own outfit photos since moving up to Portland. I usually take them with a self-timer at a nearby park. Therefore, it was a nice treat to be able to have a change of scenery. And I also think that Ale always does an amazing job at capturing my best angles.
Although I was so excited to share these photos here last week, as some of you know from my Instagram stories, my laptop unexpectedly died before I could save my files. As you can guess, I was in full panic mode when the folks at the Apple Store told me that my laptop was done! Luckily, I was able to open up my MacBook and retrieve my hard drive, so I have a few outfits from LA that I will be sharing with you in the upcoming weeks.
Now that you've heard all about my laptop drama, I think it's time to say goodbye. Have a great rest of the week and thanks for following!
---
Shop this outfit:
Boater Hat (Similar here and here) | Madewell Halliday Sunglasses | Movint Roya Wine Dress | Thrifted JCrew Belt (Similar) | Nine West Tertia Sandals (Similar here and here)